The market's average condo price remained at around the same level, however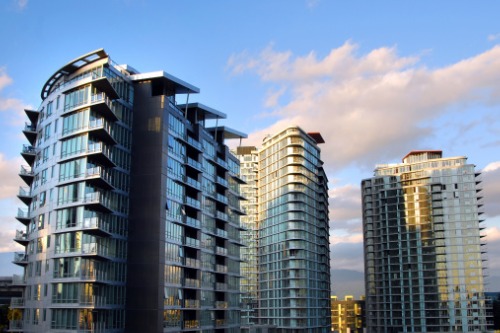 Attesting to higher consumer purchasing power and stronger economic fundamentals, Vancouver saw a dramatic increase in its condo sales volume last December.
Data from the Real Estate Board of Greater Vancouver indicated that the region's condo sales activity shot up by a massive 96.8% annually during that month, for a total of 1,053 transactions. This was also 15.08% higher than the market's 5-year average for December.
Correspondingly, inventory went down by 42.03% from November, with just 793 new condo listings. This was still 23.33% higher compared to the number of new additions seen in December 2018, however.
The total number of condos available in Greater Vancouver as of that month was 3,244 active listings, which was 22.24% lower monthly and 13.97% lower year-over-year.
Despite the intensified activity, sales prices have yet to be affected by the resulting scarcity. Condo prices in the Greater Vancouver ended up at $656,700 in December, down 2.7% annually. Vancouver East saw this value settle at $559,300, having inched down by 1.1% from the year prior.
Real estate information portal Better Dwelling noted that "the rate of price growth (or decline here) is actually seeing some improvements. The declines across REBGV for condos has been getting smaller for the past few months. This continued right into December."
Similar price trends were apparent in the region's detached housing market, which is currently characterized by accelerating sales and ever-tighter supply.
REBGV figures showed that Greater Vancouver's detached real estate prices shrunk by 4% year-over-year to reach $1,423,500 in December. The decline was more acutely visible within the city, as detached benchmarks fell by 3.1% annually in Vancouver East (down to $1,390,100) and by 6.7% in Vancouver West (down to $2,588,900).