The bank is labouring under various pressures in its international businesses, markets analyst says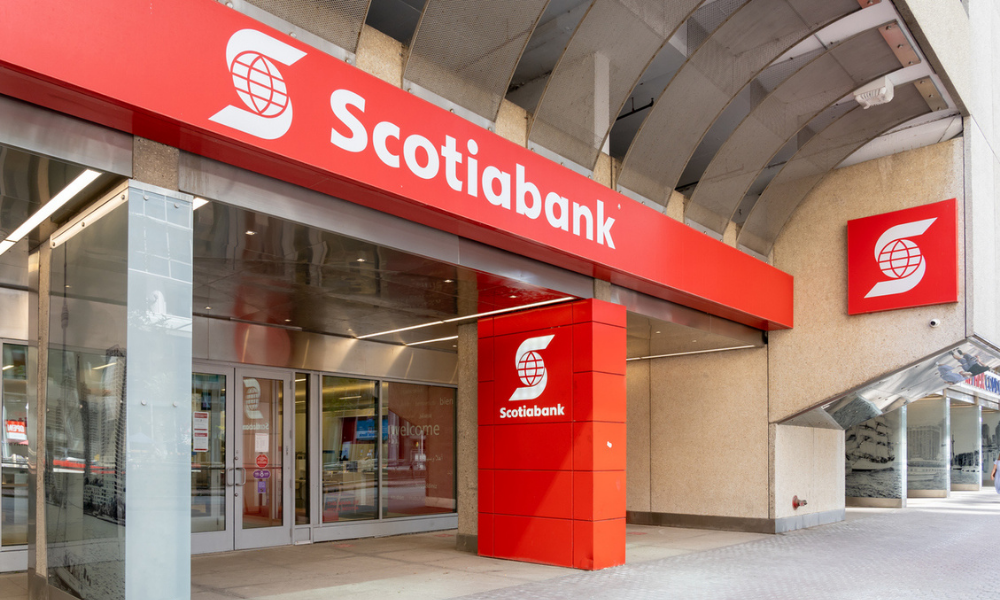 A markets analyst has downgraded Scotiabank's rating amid the unique risks posed by the bank's cross-border coverage and a lack of major growth prospects through major acquisitions similar to the recent ones made by other Big Six banks.
Mario Mendonca, of TD Securities, moved Bank of Nova Scotia from a "buy" rating to a "hold" grade on March 10, citing added risk from the bank's South American business. The analyst kept the bank's 12-month price target of $100.00 per share, translating to a potential total return of 12.3% over the next year.
"The Latin American region continues to face political turmoil and [Scotia] is reinventing itself in the region," Mendonca wrote in a client note.