The share of mortgages in arrears is at its lowest level ever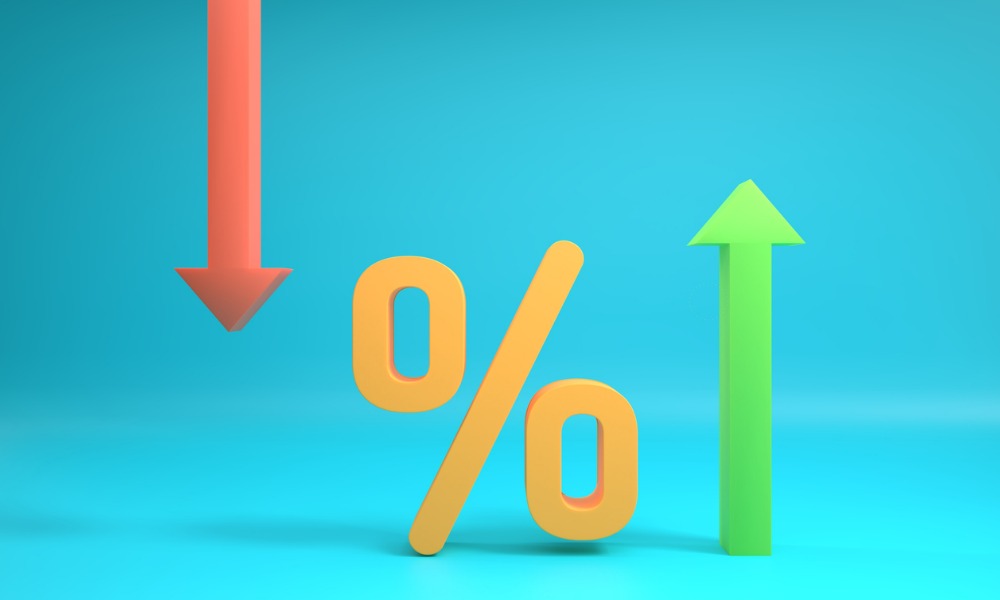 The share of mortgages in arrears over 90 days remained unchanged at 17 basis points in Q3 2021, according to Statistics Canada.
This was the lowest level ever registered for the metric, StatCan said, coming at the tail-end of several quarters of declines.
"The proportion of mortgages in arrears for over 90 days out of the total number of outstanding mortgages registered an increase in the second quarter of 2020, before falling in nearly every subsequent quarter," the statistics agency said.
The 17-point share "is consistent with the 18 basis points reported for chartered banks by the Canadian Bankers Association (CBA) at the end of September 2021," StatCan added. "This is the lowest share of mortgages in arrears over 90 days reported by the CBA series on the number of residential mortgages in arrears, which begins in January 1990."
Read more: Debt-to-income, debt service ratios still below pre-pandemic levels
Data from the Canada Mortgage and Housing Corporation supported these observations. Mortgages in arrears continue to drop in the first half of 2021 across all lender classes, particularly chartered banks (0.18%), credit unions (0.12%), and mortgage investment entities (0.86%).
"High housing prices coupled with liquid housing markets (making it easier to sell the property rapidly), greater consumer savings, and the growth in disposable income have contributed to the ability of Canadians to make mortgage monthly payments on time," CMHC said.