Gains were seen in chartered banks and non-bank lenders alike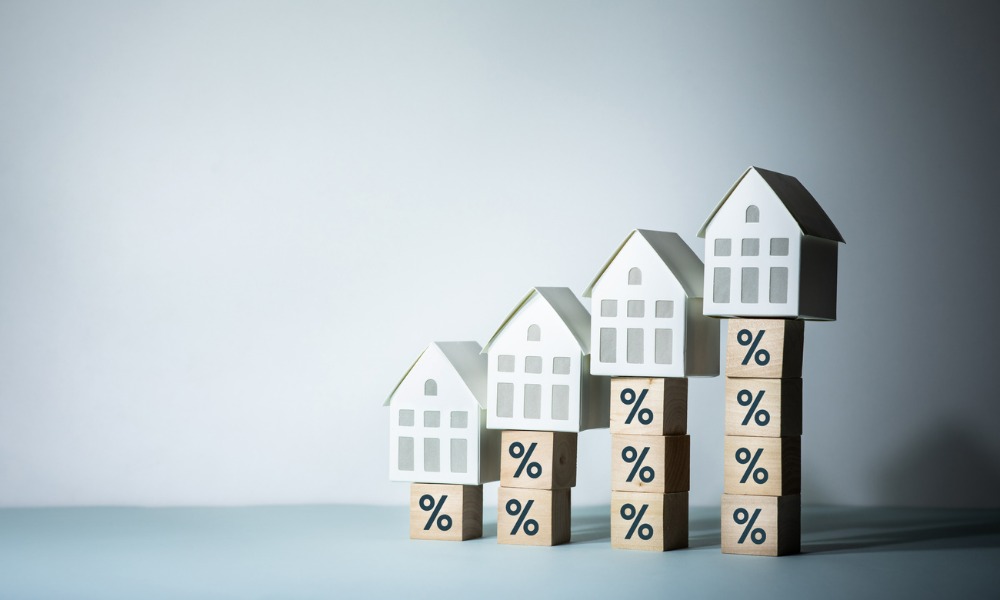 The total value of outstanding residential mortgages in Canada continues to grow, according to the national statistics agency.
Uninsured residential mortgage volume held by chartered banks grew by 39.6% on a quarterly basis in Q3, while the value of insured mortgages with these institutions ticked down by 3.6% during the same period, Statistics Canada said.
Meanwhile, Canadian non-bank mortgage lenders saw the total value of their mortgages go up by 1.1% quarterly, with the volume of outstanding mortgages rising in seven of the past 10 quarters.
"This was driven by the growth in outstanding uninsured mortgages: from the second quarter of 2019 to the third quarter of 2021, the value and the number of uninsured mortgages grew in most quarters, increasing by a total of 19.6% and 8.6%, respectively," StatCan reported. "In contrast, the value and number of outstanding insured mortgages decreased in most quarters during that same period, and declined by a total of 8.2% and 10.7%, respectively."
Read more: MNP: Canadians wary of financial impact of interest rate hikes
However, the rate of borrowing significantly slowed down in the quarter immediately after, with Equifax Canada registering an 8.1% annual decline in new mortgage growth in Q4 2021. Toronto (down 16.1%) and Hamilton (down 18.7%) accounted for much of the deceleration.
"There's no question that sky-rocketing house prices have decreased housing affordability across all segments," said Rebecca Oakes, assistant vice president of advanced analytics at Equifax Canada. "In addition to high house prices, lenders have also started to move interest rates up in anticipation of rate rises from the Bank of Canada. This could also be limiting the purchasing capacity of many consumers."