CMI's Daniel Joseph on why every broker needs a private lender partner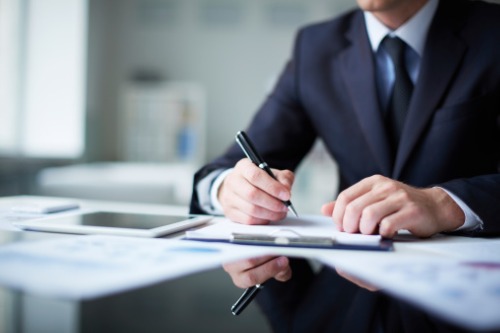 While traditional banks continue to hold the lion's share of Canada's mortgage space, stricter lending rules enacted in response to the 2008 financial crisis have created a sizeable market for private and alternative lenders.
Between 2007 and 2018, the value of non-bank mortgage loans spiked by 924.2%, according to Statistics Canada. The economic fallout from COVID-19 has also caused mortgage brokers to turn increasingly to private lenders to help meet borrowers' needs.
In a new white paper, CMI discusses the importance of having a private lender partner. MBN recently sat down with Daniel Joseph, director of broker relations at CMI, to chat about the growing importance of private lending in the mortgage space.
MBN: Why do mortgage brokers need a private lending partner?
Daniel Joseph: I believe that it's important for mortgage brokers to partner up with a private lender for certain borrowers who don't meet certain requirements. It also gives them an opportunity to have another source when clients don't fit in with an A or a B lender. Private lenders are filling a growing gap. Partnering with a private lender gives a mortgage broker peace of mind because there's less paperwork involved, and it's a common-sense approach. Private lenders will consider a lot of stuff the institutions won't do.
MBN: What are the advantages of working with a private lender?
Daniel Joseph: There are more flexible lending options, and the ability to handle weak income or credit issues for those with equity in their homes. The other point is faster turnaround times and responses. With private lenders, the turnaround time is so much faster.
Another advantage is for A borrowers who may have otherwise qualified with the bank – we're seeing a number of those deals this year. With institutions, they look at gross debt service and total debt service ratio. You may have a good income, but you still don't fit, because they work within a box. Private lenders don't.
Let's say a client is a dentist. He's got great credit – but when you go to an institution, the ratio for the credit to the amount of income is too high. We see a guy who pays all his debts each month, so we'll look at that deal.
MBN: What kind of borrowers can benefit from private lending?
Daniel Joseph: Self-employed, borrowers with low credit scores, borrowers whose GDS may be too high for conventional lenders, or borrowers looking to consolidate high-interest debt. If you've got five or 10 credit cards and you're paying 18%, you can consolidate all of that at 5.49%.
Another benefit to a lot of borrowers using us would be to pay off property tax arrears. You can also pay off delinquent debt and clean up your credit. Consolidate it all, clean up your credit – and after 12 months take it out and put it back with an A or a B institution.
There are also AAA borrowers who might want to break their first mortgage but would have to pay a huge penalty to do so. This way they can leave their existing first mortgage with the original institution and get a second mortgage without paying that penalty. It's a huge saving for the client.
MBN: How does CMI help brokers reach more borrowers?
Daniel Joseph: At CMI, everything I've discussed we can do. We're a direct private lender, we go across Canada, and we hate to say 'no'. Let's look at the deal. We may see something you didn't see, and we may be able to make the deal. We're here as a partner.
To find out more about the importance of having a private lending partner, check out CMI's new white paper. To download the paper, click here.