CEO says a late-summer surge could well be in the offing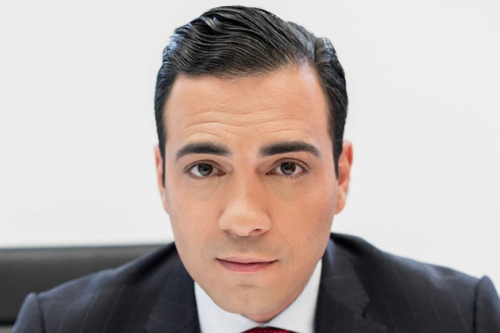 As Canada's vaccine rollout rumbles on and the prospect of a post-pandemic reopening gathers pace, a couple of developments have taken hold in the country's housing market to made the mortgage industry sit up and take notice.
A Canadian Real Estate Association (CREA) report in mid-June indicated that the average selling price of a home in Canada had fallen for the second consecutive month in May, suggesting a cooling-off in the country's previous scorching-hot market, with some analysts beginning to warn that a Canadian housing bubble may be in the works.
That's been accompanied by speculation about the future trajectory of interest rates, with Alberta Central economist Charles St-Arnaud warning that the housing market was likely to be the "first casualty" when the Bank of Canada eventually opted to hike rates.
For Danny Ibrahim (pictured), principal broker and CEO of the Ottawa-headquartered brokerage KeyRate Corp., the current down period for the market is most likely a temporary period of calm.
He told Mortgage Broker News that the market's relative serenity of late seemed to reflect prospective homebuyers' shifting priorities as lockdown restrictions relax slightly across the country and attention turns away from housing.
Read next: Why a slower market could be good for all
"The only reason that anybody's seeing any type of reflection on the market cooling off a little bit is not to do with the economy," he said. "Most of it is to do with the frustration with COVID-19, and the last 15-16 months of everyone being cooped up at home.
"Finally, the weather has changed, and everybody's more interested in family events, going out to cottages and focusing on their day-to-day routines, [including] going back to the workplace."
Ibrahim said that a late-summer surge in the housing market could occur down the road. In fact, he noted, in his home market of Ottawa, whether bidding wars had even eased of late depended on which real estate broker, in which area, you spoke to.
"That surge [could] come back at the end of July and through August and September – there's always a huge increase. That's when you find property prices increasing again," he said.
"Speaking with real estate agents inside the Ottawa region, there are some agents that are still in that bidding war scenario, and some that aren't. It really goes by the neighbourhoods, and where you're at."
While the Bank of Canada opted to stay the course on projections for its benchmark rate in its most recent rate statement, much attention will now turn to its next announcement, scheduled for July 14, which some have speculated could see a rate hike pencilled in for next year.
That conjecture is due in part to the price of building materials and construction costs having spiked in recent months, a development that heightened inventory problems in the market and sparked fears of sharp inflation.
While the Bank said that it was not overly concerned about the most recent inflation surge, data showed that its April increase was the fastest in approximately a decade, touching 3.4%.
Read next: How likely is Canada to fall off the economic cliff?
That maelstrom of considerations is part of the reason that Ibrahim described the inventory issue in the housing market as a complex one that's likely to be impacted one way or another, irrespective of when the Bank of Canada decides to raise rates.
"As soon as rates start going up, and inflation is controlled to a downturn, what ends up happening is that commodity prices [should] go down a little bit," he said.
"Then the question remains: do the prices for lumber, and any type of commodity pricing, remain the same? Will labour costs also rise? There are plenty of factors to look at on that supply issue."
The prospect of the federal government intervening further on the housing market in the coming months is one that appears to have receded, Ibrahim said, with a fall election appearing increasingly inevitable.
"The market dictates itself, unless the government does something completely drastic," he said, "and I'm pretty sure the federal government doesn't want to be in that position where they're controlling the marketplace at this moment in time, come election season."