One big bank is sounding the alarm about recent and future mortgage policies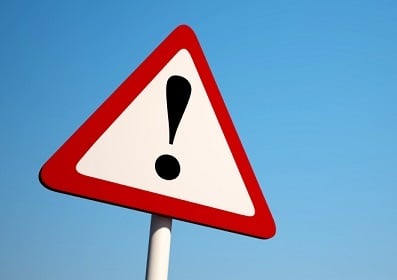 One big bank is sounding the alarm about recent and future mortgage policies.
"Let's be clear. A soft landing that eases Ontario and BC house prices and mortgage growth would be welcome news for macroeconomic stability," CIBC Chief Economist Avery Shenfeld said in his latest report. "But nobody can be too sure of what kind of landing we're now in. Better to carefully phase in further changes in rates and regulatory policy to avoid piling on to a market that might be facing a less-than-soft retreat."
It seems policymakers are embracing a more aggressive approach when it comes to mortgage and rate policies, however.
The Bank of Canada recently increased its benchmark overnight rate to ¾% and is expected to implement an additional rate hike later this year.
OSFI, meanwhile, is planning to tweak lending rules in such a way to make qualifying more difficult for many Canadians.
Both of these followed aggressive mortgage changes last year both nationally and provincially – in both Ontario and Vancouver.
"Let's count the ways, for example, that various forces are working to contain what had been an overly heated housing market. Rising mortgage rates don't look all that threatening just yet," Shenfield said. "But OSFI is discussing a step that will bring uninsured buyers (those with properties over $1 million, or with 20% or more equity) into a much tighter regime that would effectively tack on 2% to the rate used to calculate how much debt they can get.
"Smaller mortgages reduce all buyers' ability to bid up prices. Markets are still digesting Ontario government moves aimed at foreign buyers. And even a hint that demand could be softening has had a psychological effect in calming the bidding frenzy in that province."
Shenfield suggests the combination of government policy and the market's response could result in a piling on of stress on the economy.
"That's a question that needs looking at in Canada, where monetary policy, the foreign exchange market's response, and regulatory changes could produce too much of a slowing in areas of the economy that had been driving growth," he said.
Related stories:
Regulator ignores broker industry
Mortgage industry boomed in 2016