The city is promising to post much stronger performance this year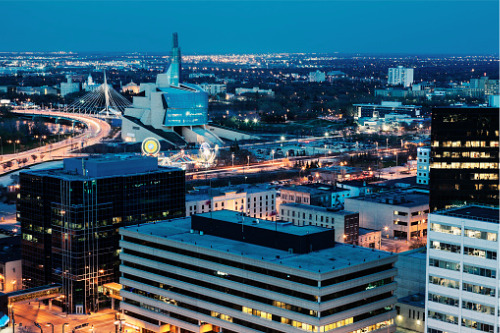 While evidence of overbuilding remains, Winnipeg is still an overall balanced housing market, according to Canada Mortgage and Housing Corporation.
Low mortgage rates and healthy population growth worked in concert to push the seasonally adjusted sales-to-new listings ratio of the resale market to 55.3% in the year ending Q3 2019.
During the same time frame, sales activity intensified by 2.5%, while the number of new listings increased by 4%.
"We are currently seeing balanced market conditions in Winnipeg," CMHC senior market analyst Heather Bowyer told the Winnipeg Sun.
"When we have a balanced market we generally see more stability than we would if we were in other markets, like buyers' markets or in some of the other markets out west like Calgary or Edmonton where there is a different kind of rental market there."
Late last year, RE/MAX cited Winnipeg as one of the nation's most important emerging housing markets.
"Good economic fundamentals, growth in our membership and market region well beyond Winnipeg, a healthy listing supply and favourable mortgage rates despite tougher qualifications rules, is behind the impressive market activity we have had this third quarter," WinnipegREALTORS® president Ken Clark said.
"However, it is important to keep in mind and be attentive to just how competitive the current market is with so many listings for buyers to choose from."