A leading private lender is making big moves to advance their technology in efforts to improve service for broker partners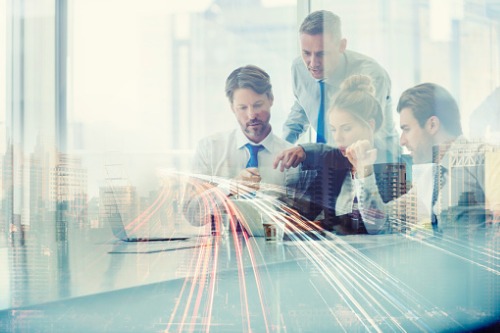 When Filogix opened their platform to private lenders earlier this year, Canadian Mortgages Inc. (CMI) wasted no time jumping on board. This move eliminates the very tedious process of brokers having to send documentation manually, which often contained sensitive information.
"Our broker partners are dedicated to providing the highest-quality service to their clients, and we want to ensure we are doing everything we can to support them," said Elizabeth Wood, executive vice president at CMI.
Filogix recently announced system changes to their Expert digital marketplace, which simplified access to alternative, MIC and private lending offerings. For CMI, this integration means the challenge of sorting through information, processing and manual data entry is no longer, essentially cutting processing time by more than half. It also means a much more efficient process for broker partners and faster approval times. It's a huge advantage for the mortgage industry as a whole, said Wood.
Early feedback from broker partners was overwhelmingly positive. "It's important for us to be early adopters of the new technology and remain up to date with the leading edge of the market," said Blue McClellan, chief technology officer at CMI. In addition, with the electronic transfer of data comes better data security and integrity.
Expanded options for private lenders and their broker partners is definitely a result of a change in mindset, according to Wood, and a sign that there is an increased need for private lending. With changes to the stress test rules, more borrowers are seeking alternative forms of financing and as a result, there is a significantly growing demand for private lending.
"People are seeing private lending not as a stopgap for people with bad credit or people with no provable income, but they are seeing it as a valid and viable way to finance their homes," said Wood. The ability to make things work is what really makes private lending an attractive option to borrowers.
"Private lenders can fit those niche lending scenarios that banks can't, whether it's bridge financing, bundle financing or unique payout arrangements. We can offer these things that traditional lenders can't," said Wood. Brokers are becoming increasingly comfortable reaching out to private lenders for their clients, the same way they do with other traditional financing options.
"As the stigma around private lending is being eroded by our transparency and ethical business practices, the industry is moving toward normalcy. Private lending is not unique," she said.
There are some big plans in the works for CMI this year, including some additional tech integrations that were designed specifically with brokers in mind. While the team is playing close to the vest for the moment, McClellan said it's a constant learning experience as technology continues to evolve.
"We constantly go back to our platform and examine it to make sure that we are upgrading the relevant sections and bringing them up to the latest technology standards." One of the big changes CMI is working on is the redevelopment of their front end, to improve user experience, allow more flexibility, and streamline an optimal workflow. "A major code refactoring will improve speed and efficiency, as well as handle more volume. This will help inform future technological advances that will optimize user experience," he added.
The biggest goal for CMI right now is listening to broker partners and understanding their needs. "We create that linkage between the private lending market and the broker in a way that is seamless and painless," said Wood.