Community Trust's BFS program revs up as business owners adjust to hybrid operations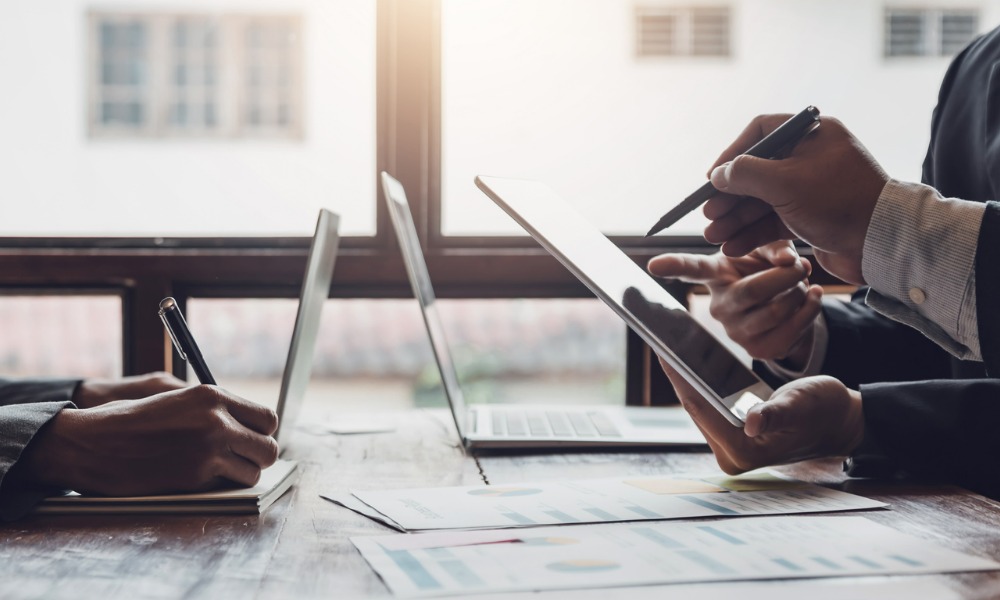 This article was produced in partnership with Community Trust.
Mallory Hendry, of Canadian Mortgage Professional, sat down with Carol Maglione, senior manager, residential lending, to discuss how Community Trust's flexible programs are meeting the needs of an evolving market.
Of the many submissions Community Trust receives, the majority that Carol Maglione, senior manager, residential lending, lays eyes on are business for self (BFS), or include at least one BFS client. That's not a surprise to Maglione, who notes the lender offers many options and accepts a number of different types of businesses such as incorporated, sole proprietors, or partnerships.
"Because of the flexibility of our programs, we attract this type of clientele and BFS is just booming," Maglione said. "The COVID-19 pandemic created a lot of BFS opportunities because you didn't need a brick-and-mortar shop to open up a business, the online environment has made it easier to establish your business."
When it comes to qualification, Community Trust requires proof of ownership of the business, which may include a business license or articles of incorporation, and clients must complete a self-declared letter with their broker outlining gross income and expenses. Clients also need to provide proof of income, typically six months of business or personal bank statements, to show that the business is healthy and operates in a consistent manner.
Community Trust requests verification that expenses are accounted for, with incorporated clients able to provide their financials. Those, along with an active contract, are used as validation that the business is doing well in the industry.
There are procedural tips and tricks for working with BFS clients. For example, Maglione points out that it's important for brokers to remember it isn't just the gross income that's considered but also the net, so when submitting an application brokers should take that into consideration to ensure they're providing an accurate number. But the biggest piece of advice she has is to have a conversation. If the client operates a landscaping business where they're very busy in the summer but not so much in the winter, depending on the time of year you're applying, opt for the six months of income over the three.
"Know your client's business, understand it, get familiar with how they operate. Having an in-depth grasp gives you a better idea as to what type of documentation you need so you're getting the right ones for the right business, and it gives me the most accurate picture as to what their business is. We want to put them in the right product and make sure it's a benefit to the client."
It's a good time to revisit the BFS program because businesses have done a great job of adapting – coming out of pandemic restrictions, "the income flow is more consistent, the revenue is there, the clients are back and they're still able to operate in this new hybrid environment."
On top of flexible products like the BFS program, for Maglione it's Community Trust's responsiveness, forward-thinking technology, and ability to assist brokers and clients outside of regular hours that really make it a stand-out in the field. If any of the parties involved have questions or concerns at any point, there are many avenues to reach out for answers, and they can get them right away because Community Trust isn't just a 9-5 shop, Maglione added, and that's the beauty of it.
Beyond attracting brokers and clients, Community Trust's approach also draws talent: Maglione started at the lender a year-and-a-half ago and while part of the reason she made the transition was the fact that she could work from home, her desire to join the Community Trust team went far deeper than the convenience of losing her commute and gaining more productivity in her role.
"I was always aware of Community Trust in my former employment, but over time they became more and more of a player. When brokers submit deals I would say, we can get this done at Community Trust," Maglione recalls. "It's a company I was interested in because they're growing rapidly, offer top-of-the-line products and services, and their technology is great."
A privately held Canadian company in operation since 1975, Community Trust prides itself on a creative and optimistic approach to finding you the best options, executed by experienced and capable experts in the financial services field.