The accelerated pace of growth in debt is fuelled by mortgages and low interest rates, according to Statistics Canada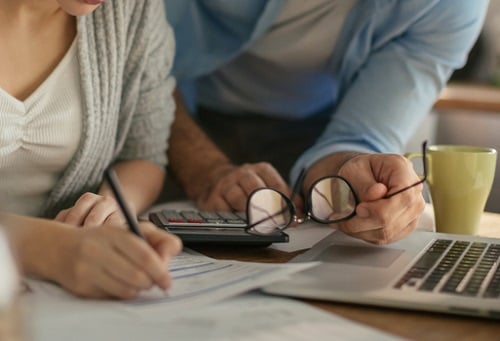 In its latest data release, the national statistical agency revealed that Canadians' key debt ratio has worsened in the fourth quarter of 2016—a growing risk factor that has stoked further anxiety among industry analysts.
Statistics Canada announced that the amount of household credit market debt rose to 167.3 per cent of adjusted household disposable income in Q4, up from 166.8 per cent in the previous quarter.
Observers attributed this fevered pace to the sustained influence of mortgages and low interest rates.
"After slowing to a stable year-over-year pace by late-2013, growth in this debt ratio has since accelerated again alongside torrid gains in the Vancouver and Toronto housing markets," BMO Capital Markets senior economist Robert Kavcic said, as quoted by The Canadian Press.
This increase in Canadian households' debt-to-income accompanied the 1.1 per cent growth in income during the same time frame. Meanwhile, household credit market debt gained 1.2 per cent.
All in all, household credit market debt—which includes consumer credit as well as mortgage and non-mortgage loans—was valued at nearly $2.029 trillion nationally during Q4 2016. Mortgage debt represented 65.5 per cent of this total.
On the other hand, TD Bank economist Diana Petramala assured on Wednesday (March 15) that while debt growth has indeed accelerated, "it is not growing at the double-digit pace that would typically be considered dangerous."
"As home prices accelerate in some parts of Canada, particularly in Ontario, households have been getting a nice boost to their net wealth," Petramala added.
The Canadian Real Estate Association reported that national home sales grew by 5.2 per cent month-over-month in February, largely boosted by the robust Toronto market and its surrounding areas. The national average home sale price in February stood at $519,521, representing a 3.5 per cent year-over-year increase.
Related stories:
Latest Teranet Index shows sustained national price growth fuelled by Toronto
OECD raises growth forecast for Canada but warns on rising house prices