We Care philosophy "goes down to a granular level" said Sarb Uppal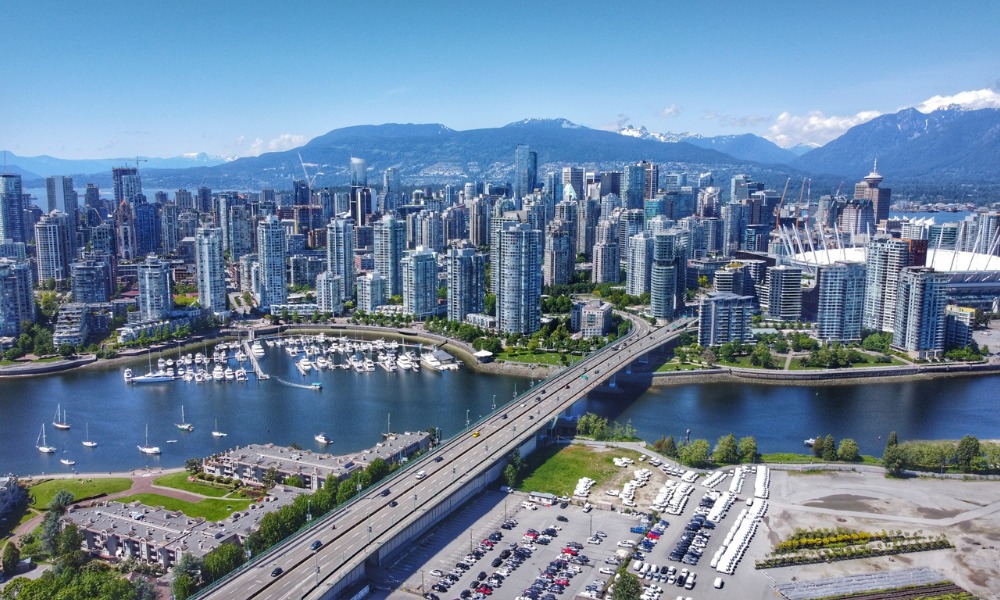 This article was produced in partnership with Community Trust
Mallory Hendry of Canadian Mortgage Professional sat down with Sarb Uppal, a business development manager in BC, to discuss Community Trust's Western expansion.
Well-established in Ontario's alternative lending space, Community Trust set its sights on the Western Canada market and recently announced the extension of its expertise to British Columbia.
BC was the next logical step because Community Trust is honing-in on growth, not population, said Sarb Uppal, business development manager, residential lending. A recent report from the Canadian Real Estate Association showed BC's price growth year-over-year was 28%, which "speaks to the tremendous demand for mortgage products in the province."
"We are committed to growing with the brokers in BC, and our entire team is growing with the volume," Uppal said. "Having a team on the ground and throughout the province is critical. An acreage in Langley is a different product than doing a downtown condo, which is different from doing luxury housing in North Vancouver or West Vancouver. We understand the localized, niche differences in the markets within BC."
This specialized expertise was built up gradually and intentionally by working with a small group of partners for a year before the official launch. Easing into the market was important because Community Trust needed to make sure service levels were up to standard for its partners, avoiding an influx that could have led to delays. Rolling out on a smaller scale also allowed for a deepening of relationships not only on the sales side, but on the underwriting side as well.
"We all worked closely with the brokers to understand their needs and how they wanted to work with an alternative lender," Uppal said. "And the trial went unbelievably – we met all our targets."
Practically it helped that jurisdictional differences aren't as dramatic between Ontario and BC as they are between Ontario and some of the other provinces, but there's a larger mission behind the move: the advantages Community Trust brings meet many of the needs identified in the BC market. During market analysis before the expansion, it became evident that there were pricing discrepancies by some of Community Trust's competitors. Because there weren't a lot of alternative lenders, these competitors were increasing pricing for products, whereas Community Trust kept its pricing standard throughout BC and Ontario. That "gives us an edge, a pricing advantage," Uppal noted.
At the forefront of not just the alt space, but also the tech space, Community Trust is a lender in tune with what brokers require technologically when working on the road or on the run. BC brokers can leverage platforms like the Community Trust Café, InstaValue and InstaShare, along with whatever else the company's signature innovation provides in the future.
Community Trust also brings its commitment to service to BC, with its 360-degree approach that includes the one-of-a-kind Mortgage Advisory team that puts brokers seconds away from a response to any question or concern they may have. A dedicated team of experienced mortgage advisors is there for brokers, from 5am to 5pm PT every business day, which is another differentiator in the space.
"Brokers are demanding answers without having to wait," Uppal said, adding that the goal is to make working with Community Trust faster and easier, from every angle and in every situation. "They want a prompt response and that's what we're doing."
Last but certainly not least, Community Trust brings its "We Care" philosophy to the BC market - and while that message is an overarching one, it goes down to a granular level as well. A lot of lenders want to conduct nationally from a few thousand miles away, Uppal noted, but Community Trust's team on the ground in BC ties into the overall broker experience of "We Care." Uppal can see his broker partners face-to-face, and even throughout COVID restrictions was able to interact with them in a safe environment if they preferred in-person meetings. By prioritizing a local presence, Community Trust is able to meet brokers when and how they want – it doesn't have to be virtual all the time.
"We care about their business, we care about understanding them and we back that up by caring at the localized level," Uppal said. "That's just how we like to do business."
A privately held Canadian company in operation since 1975, Community Trust offers a wide range of financial and trustee services to individuals and corporate entities across Canada.