Community Trust's Jason Galea on how his role leads and influences change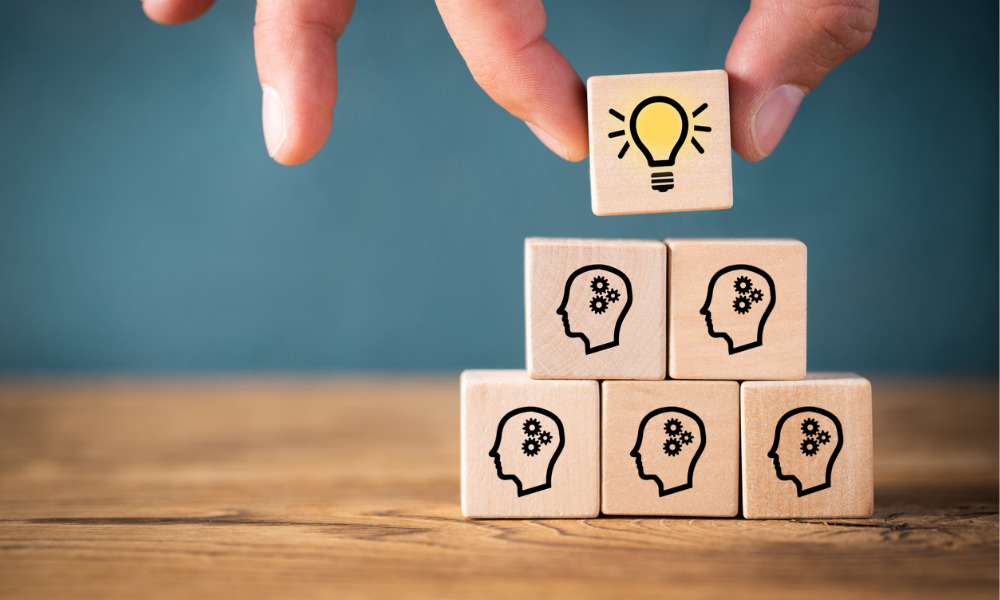 This article was produced in partnership with Community Trust.
Mallory Hendry of Canadian Mortgage Professional sat down with Jason Galea, Director of Business Optimization at Community Trust.
If Jason Galea has learned anything in his role as Director of Business Optimization, it's that you can't be afraid to take ­risks.
"The key is, if it doesn't work you want to fail fast: while we spend a lot of time understanding what we're trying to solve for, evaluating the data and behaviours and how to measure them, there are times you just have to try things so you can learn and ultimately provide meaningful solutions," Galea says. "Business optimization is a process of improving efficiency, productivity, and the performance of our team and that means being open to trying different things."
Across different institutions, from his beginnings as an underwriter, through his assent to manager, director of residential lending, and finally to his current role, Galea knows from experience that the origination process had changed very little over the years. And with the COVID-19 pandemic bringing technology to the forefront of what lenders are doing, the origination process' flow was prime for disruption.
Leveraging his expertise in process re-engineering, Galea's team and the different business units "get together to think differently," he says. The approach is to fully understand how the internal team works, how broker partners work and how they want to work with Community Trust, as well as the transactional data. Then, it's about what technology can be implemented to improve the experience both internally and externally.
"We use data modelling and connective technology to influence new approaches," Galea says. "That's why we decided to have a department that solely focuses on innovative approaches that drive optimization and simply make that experience better."
Ultimately that meant breaking down the process and separating duties so that specialists focus on specific tasks within the transaction. Nobody is tasked with understanding all the different components and instead become masters of their piece of the pie. Each team knows what they own and each person knows what they're responsible for. By working together and understanding the importance of each task, we provide a great experience for all stakeholders.
Community Trust as a whole spends a lot of time showing the importance of caring –with end clients, brokers, and each other. While not all transactions are smooth, Galea and his team value brokers' input whether it's to report on a great experience or to highlight areas of opportunity. As a strategic and proactive leader, Galea is happy for any constructive feedback that can be used to improve on things.
"One big thing about the team is we're curious – we want to know what we've done well and also where we can do better."
Galea's first role out of school was as a lending specialist with a financial company, and when he had the opportunity to deal with mortgage clients "the thrill and the feeling that came from helping someone achieve the dream of home ownership was beyond words." From those early days of his career, Galea learned quickly that giving people security and a home in which to build their families is what the mortgage industry is all about, and embracing technology supports that goal. Galea has leaned into what he calls "a consistently learning industry" and even though he's been doing this for 20 years, Google is still sometimes his best friend as he researches new terms, concepts, or innovations.
In his personal life as well, Galea loves exploring new technology solutions and understanding the value they bring – he's always spending money on the newest products, much to his wife's dismay, he notes with a laugh – and his current role allowed him to take a bit of a different step in his career, combining his passion for innovation with his passion for helping Canadians build bright financial futures.
"I want to lead and influence change, and at Community Trust we know the importance of being there for our broker partners and providing them with a knowledgeable and helpful team," Galea says. "Business optimization's #1 purpose is to make the experience better, easier, and faster for us as a team, for the brokers we work with, and the clients we serve every day."
A privately held Canadian company in operation since 1975, Community Trust prides itself on a creative and optimistic approach to finding you the best options, executed by experienced and capable experts in the financial services field.