Options fill the gaps where traditional solutions fall short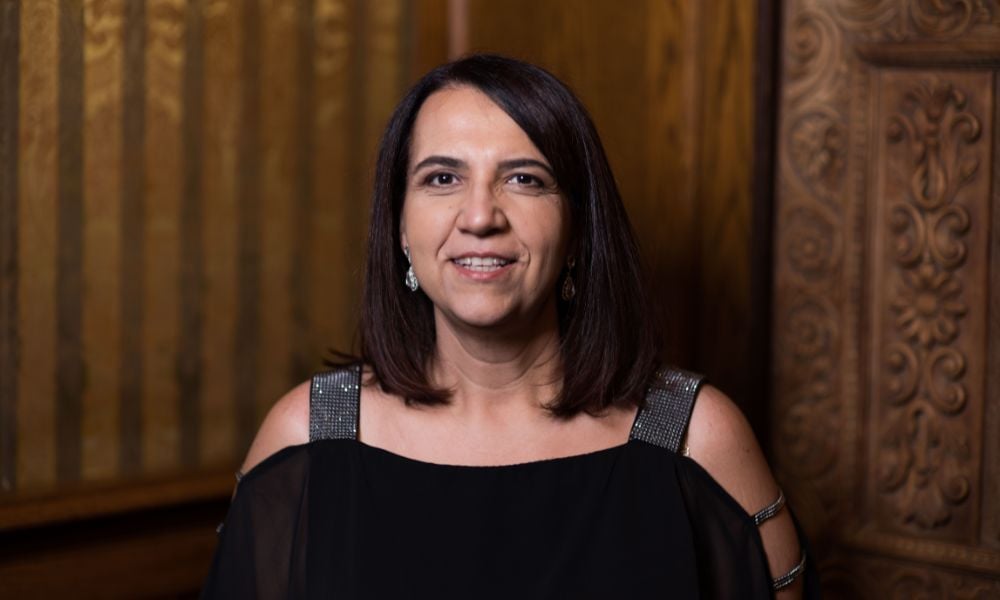 The following article was produced in association with Canadian Mortgages Inc.
Karen Surca, of Canadian Mortgage Professional, sat down with Josie Milanetti, director of underwriting with Canadian Mortgages Inc., to discuss the surge in interest in alternative lending.
Despite early warnings of extreme uncertainty and volatility at the beginning of the COVID-19 pandemic, the Canadian housing market has been moving at a mind-boggling pace until now. As COVID impacts led homeowners to reconsider where and how they live, prices skyrocketed and demand for mortgages and lending products hit an all-time high, contrary to the initial expectations of a softening in the market.
Many factors combined to create a frenzy of activity for mortgage brokers during this period. Unprecedented housing shortages made multiple bids on a single property the norm, rather than the exception, driving up resale prices to levels that became unaffordable for many Canadians hoping to hop on the property ladder.
Now, facing a changing interest rate environment precipitated by the Bank of Canada's decision to raise the overnight lending rate several times in the last few months - with further hikes expected - brokers and lenders across the country are having to re-evaluate the realities of a cooling market.
There is one factor keeping the market competitive: the housing shortage fuelling buyers' need to snap up limited housing inventory.
Attempting to tackle the lack of available residential inventory was a key focus of the 2022 Federal budget's outlined housing initiatives.
Among the measures proposed in this year's budget was a plan to introduce additional funding related to housing development, including transit funding that would be contingent on local governments taking action to increase housing supply.
Another newly introduced proposal is targeted at first-time homebuyers in the form of a Tax-Free First Home Savings Account (FHSA), helping buyers save to meet down payment obligations and be better positioned to apply for a mortgage.
In the view of Canadian Mortgages Inc (CMI), a leading alternative lender, the housing actions outlined in the federal budget were encouraging for first-time homebuyers, but they are only one segment of the buyer market.
Although pleased with the government's recognition of the need for increased housing supply and the inclusion of incentives to help some homebuyers, CMI believes that the measures, overall, may have fallen short.
"The most urgent issue in the housing market is lack of supply," said Josie Milanetti, director of underwriting with Canadian Mortgages Inc.
"Any measures aimed at stimulating housing supply and removing barriers to development will likely have the greatest impact on homeownership going forward," she added.
Any steps the government takes are only one part of the housing puzzle, Milanetti said. Other factors need to be considered to fully address the housing crisis felt from coast to coast.
Are incentives enough?
"Government incentives are only one aspect of the multi-faceted approach that is required to provide meaningful help to those looking to buy their first home," Milanetti said.
"Many concerns freezing prospective homebuyers out of the real estate market disproportionately affect young, first-time homebuyers, including the massive down payment required," she elaborated.
As if this disadvantage wasn't enough of a barrier to homeownership, there are the increasingly strict lending guidelines around income and employment, as well as borrower stress tests that need to be considered.
"This (lending guidelines) is one requirement that has been amplified by the COVID-19 pandemic," Milanetti stated.
The proliferation of less traditional types of employment is another barrier for many when it comes to applying for traditional mortgage options.
"Many displaced Canadian workers turned to the gig economy for income, particularly Millennials and Gen Zs," she noted. "Although the trend has been growing for some time, the gig economy and shifts to self-employment have substantially gained traction recently, and this trend is not going to change as the economy recovers."
Opening the doors to alternative lending options
The government proposals tabled in the 2022 budget have provided an opportunity for private or alternative lenders to build their business base, Milanetti suggested, as many prospective homebuyers continue to be squeezed out of traditional lending avenues.
"Gig economy jobs are viewed as non-traditional income sources by conventional lenders and fall outside of B20 lending regulations. This creates a challenge for homeowners and buyers looking to qualify for mortgage financing," Milanetti stated. "This is where private lenders like CMI play a larger role."
In 2021, CMI was recognized for its comprehensive alternative lending solutions by earning a place on CMP's 2021 5-Star Mortgage Product List.
"Among the product categories evaluated for this award, CMI ranked highest in solutions for first-time buyers. This is a telling indicator of the growing importance of private solutions in helping those with dreams of homeownership find an entryway into a tight and competitive market," Milanetti said.
Continued elevated prices, stringent mortgage stress tests imposed by bank lenders, and the need for even larger down payments have pushed more borrowers to seek alternative lending options throughout this last year.
"This trend will not only increase the demand for private financing with this cohort of borrowers, but it will also drive greater product innovation," Milanetti explained.
The emergence of products such as participation mortgages, which allow multiple borrowers to jointly finance a home purchase together with a lender, is one such example that Milanetti highlighted.
She pointed to other options including rent-to-own, and other creative financing solutions emerging that are designed to overcome the current barriers to entry in the housing and housing finance market.
A bright 'alternative' lending route
The growth in private lending solutions has been considerable dating back to 2009.
"A Statistics Canada study found that the value of all non-bank mortgage loans grew by 924% from 2007 through 2018," Milanetti added.
This growth looks set to continue for the foreseeable future.
"Private lending will increasingly play an important and progressively vital role in Canada's housing market," Milanetti described.
"It is no longer a last resort for the very desperate, but rather a viable and competitive financing solution for a growing segment of Canadian borrowers."