Input from broker advisory council invaluable as Community Trust looks to continue expansion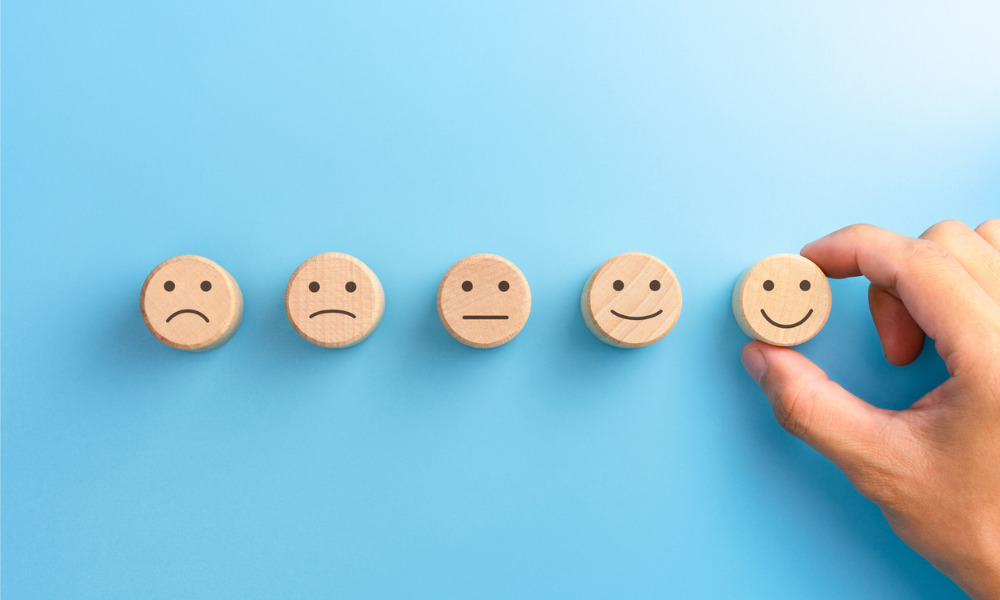 This article was produced in partnership with Community Trust
Mallory Hendry of Canadian Mortgage Professional sat down with Grant Armstrong, director, national sales and lending, to discuss the broker advisory council and its importance to the future of Community Trust.
In January of 2020, Grant Armstrong joined Community Trust and brought with him a vision to revolutionize the way the organization captured its brokers' feedback.
"It was part of my mandate to actively invite partners into the inner fold to share their experiences, give us advice and just tell us what's going on," said Armstrong, now director, national sales and lending. "'We care' is the cornerstone of everything we do, and you can't demonstrate your caring – and you don't know if it's working – unless you ask your partners for honest, consistent and proactive feedback."
Moving beyond surveys and word of mouth, the broker advisory council is made up of a fluid group of between 10-12 people who typically sit on the council for about a year, though there's no set time frame. The group meets quarterly and while those get-togethers have been mainly virtual given the COVID experience, Community Trust is looking to make the shift to more in-person meetings as restrictions allow.
Critically, the council is comprised of a diverse cross-section of partners. Unlike other organizations who stock any advisory council with top brokers or referral services, "we wanted to make sure it was a mix and mingle of our top partners, our newer partners who are learning about us, as well as partners who want to take the opportunity to share with us ways we can become better ­– we wanted it stacked from all of those different angles," Armstrong said.
"The differentiator for us is you don't have to be the top producer, you just have to be someone who's invested in the industry and invested in a partnership that helps us and them achieve excellence. The common goal is the success of Community Trust in bringing excellent service and products to the mortgage marketplace."
Another differentiator is that the senior leadership of Community Trust sits on the council as well, meaning the members have direct access to the decision makers and day-to-day leaders of the organization who have the ability to make the changes the council recommends. And that's the other thing about the broker advisory council, Armstrong noted – they're honest. There's no sugar coating their feedback, and they share what they love as well as what opportunities the organization has.
For example, at a council meeting right before the roll out of Community Trust Café, the brokers were able to take a look and report back. They pointed out some little things – like the efficiency trackers and volume trackers right on the main screen – and that was a key part of the changes Community Trust made. Over the year since that launch, the advisory council has given consistent feedback, including the fact that they wanted it to be more accessible. Already thinking about a mobile app, that feedback confirmed Community Trust was on the right track, reinforced the desire to have the power of the café in the palm of brokers' hands and the app was launched soon after.
"We talk to our partners about product development, programs and credit policies and many are being looked at based on their direct feedback," Armstrong said, adding the council meetings also give Community Trust the opportunity to answer members' burning questions.
"These are business partners, they want what they like, and it opens the floor for us to explain why we do things a certain way. It allows us to make sure our answers match with their needs and, if we don't have those answers, it becomes about finding ways to communicate that information better."
What's most valuable about the broker advisory council is that the brokers share what Community Trust doesn't see. They know what's going on at the ground level – with customers, realtors and accountants – and their view of the market is unique. They see where Community Trust fits into the mortgage landscape and know what competitors are doing, which ultimately "helps us make sure we're on the right journey and that our evolution is on pace with the evolution they need and desire," Armstrong said.
This information is increasingly important because it's no secret that Community Trust is expanding. Branching out from Ontario, the lender recently expanded fully into BC and is "looking at where to dip their toe in next," Armstrong said. As Community Trust builds strength in the industry, they're seeing more partners want to work with them and share their feedback. This input is more than welcome considering the organization's reach both within and among provinces, which is highlighting "some key regional differences – and we want to make sure we're delivering every market we're serving the proper way."
What do Southwestern Ontario brokers need, and is it in line with what those in the GTA and Vancouver need, or are there different wants that Community Trust can meet? Also, how well is Community Trust delivering across the country, in Toronto compared to Kingston, Windsor, Hope, Prince George or Vancouver? As Community Trust enters more markets over the coming months and years, honest broker feedback is critical to the lender's continued success. With that in mind, one of the things on the map in 2022 for Community Trust is instituting more regional advisory councils.
"Any organization,, to be successful must listen to the needs and wants of its partners, and brokers are our partners," Armstrong said. "We're constantly asking how we can serve them better, whether it's through technology, service quality, rates or programs. Whatever it is, if we're not listening and getting that feedback directly from the source – we're missing it."
A privately held Canadian company in operation since 1975, Community Trust prides itself on a creative and optimistic approach to finding you the best options, executed by experienced and capable experts in the financial services field.