The lender's recent initiative is aimed at helping brokers streamline their business and get ahead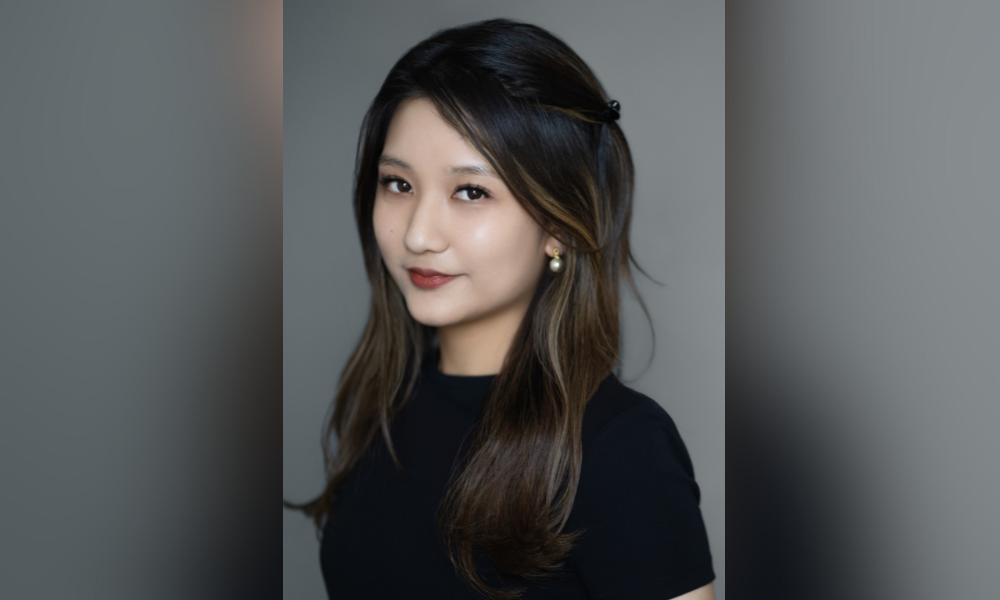 This article was produced in partnership with Neighbourhood Holdings
Fergal McAlinden, of Canadian Mortgage Professional, spoke with Neighbourhood Holdings' marketing coordinator Jessica Yang on the company's recently released Broker Toolkit
In the rapidly evolving mortgage market of today, constant learning is of crucial importance to brokers – and the value of education was top of mind for Neighbourhood Holdings in the recent launch of its Broker Toolkit.
That platform, which features a range of tools and resources to help brokers build their business, reflects the company's education-based marketing approach as well as its desire to go the extra mile for its broker partners, marketing coordinator Jessica Yang (pictured top) told Canadian Mortgage Professional.
"Our team takes pride in building innovative tools and resources that are not only practical, but also enjoyable for brokers to use," she explained. "We understand that our broker partners' success is intertwined with ours, and we are dedicated to supporting them every step of the way.
"That's why we decided to provide brokers with a comprehensive set of resources they can use to streamline their workflows, increase their efficiency, and ultimately grow their businesses."
Development of the Broker Toolkit was rooted in Neighbourhood's understanding that many of its broker partners are growth-oriented professionals, Yang said, who recognize the value of leveraging technology and resources to reduce costs and increase their productivity.
The company, she added, "goes beyond simply providing mortgage products with an education-based marketing approach. We fully understand and appreciate the aspirations of these growth-oriented brokers, and believe that we have the responsibility to support their journey and contribute to their success."
Neighbourhood's emphasis on education-based marketing allowed it to consider the pain points faced by brokers, developing content as a result that addressed the challenges and hurdles at play in the current market.
That approach means a thorough commitment to serving as trusted advisors and thought leaders in the alternative lending space, Yang said, which has seen Neighbourhood roll out its own blog page and other educational resources.
A variety of features to help brokers get ahead
Among the features of the Broker Toolkit are a series of calculators providing them with a valuable resource to forecast revenue, weigh up the costs of different mortgage terms, and judge whether an interest-only payment option may be a good fit.
The Alternative Conversion Calculator lets brokers identify whether pivoting to alternative lending would benefit their business, while the Interest-Only Payment Comparison Calculator allows them to determine when an interest-only payment equals the amortized monthly payment for a B lender.
The Product Price Comparison Calculator, meanwhile, offers the ability to quickly compare between the total interest, fee, and penalty cost of different terms – with a fourth calculator, helping brokers determine whether their clients should go with a second mortgage or refinance, also on the way.
Those calculators, along with other tools such as email campaign and social media checklists and various templates, help brokers streamline tasks and optimize efficiency, according to Yang. "The Toolkit helps simplify and automate certain processes, allowing brokers to focus more on building relationships and growing their business," she said.
A downloadable template lets brokers outline the characteristics and needs of their ideal clients, creating a personalized ideal client profile (ICP) to help them target their time, energy and resources on the right people and helping them develop targeted marketing strategies.
It also allows brokers to develop targeted marketing strategies to reach and engage their desired audiences, Yang said, increasing the likelihood of generating high-quality leads – with Neighbourhood's senior director of originations Jared Stanley having previously shared insights in a CMP article on finding the ideal client type.
A solution to help brokers maximize the impact of marketing – and save time
Ultimately, with brokers bearing multiple responsibilities and wearing many hats within their business operations, the Toolkit can prove an invaluable resource in helping them get ahead, Yang said.
"Marketing is a vital aspect that requires considerate planning, execution, and evaluation to ensure success," she said. "However, brokers often find it challenging to allocate time for extensive research in marketing statics in this fast-paced environment.
"Our checklists are designed to provide brokers with a solution to their time constraints and help them optimize their marketing efforts without the need for extensive research. They serve as a step-by-step guide that helps brokers maintain consistency and effectiveness in their communication while ensuring that no critical elements are overlooked along the way."
For Yang, the Toolkit is just another affirmation of one of the key pillars of Neighbourhood's mission – to radically shape up the alt-lending space.
"It aligns with our company goal," she said, "to disrupt and elevate the alternative lending industry by raising standards in various aspects of our business."
Brokers can access a preview of the Broker Toolkit here.
Jessica Yang is marketing coordinator for Neighbourhood Holdings, an alternative mortgage lender based in Canada.