With immense possibilities in the space, the company is committed to helping brokers maximize their potential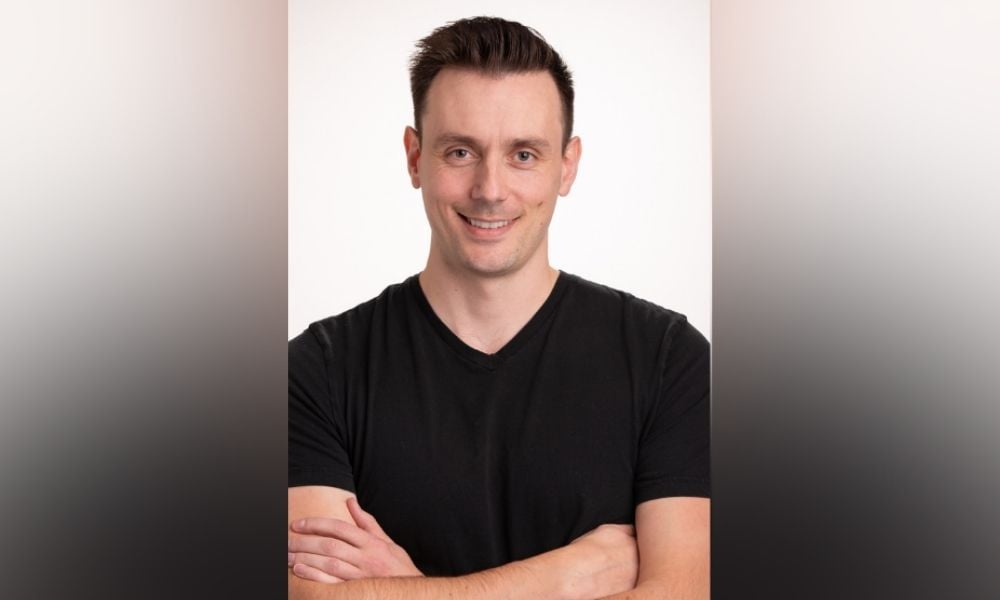 This article was produced in partnership with Neighbourhood Holdings
Fergal McAlinden of Canadian Mortgage Professional spoke with Jared Stanley of Neighbourhood Holdings to get an insight into why mortgage brokers should be diversifying into the alternative space – and how they can go about it
It's no secret that the alternative lending space in Canada is growing by the year. With mortgage financing having evolved radically in recent times – not least since the onset of the COVID-19 pandemic – an increasing number of brokers are beginning to diversify and pivot towards the alternative sphere.
Opportunity in that space for brokers is enormous, according to Jared Stanley (pictured top), senior director of originations at leading alt-lender Neighbourhood Holdings.
He told Canadian Mortgage Professional that while the main advantages for brokers in alt-lending would depend on their experience and business model, all would benefit from providing more solutions to a greater number of clients – and in turn, generating higher revenue.
"The changing lending landscape has created a greater need for mortgage advice than ever before," he said. "This makes the perfect opportunity for brokers to sell on advice and the alternative solution rather than rate.
"Alternative mortgages are also short-term – often only one to three years in length – so they offer a repeat business opportunity."
Stanley pointed out that the alternative sphere is estimated to comprise between 1.5% and 2% of the overall mortgage market – amounting to a hefty $24 billion. In terms of potential earnings, he said, that means about $12,000 in alternative-based revenue per agent or broker, assuming there are around 20,000 mortgage agents in the country for a total per-agent volume of $1.2 million.
With that potential for higher revenue in mind, Stanley said it was essential that brokers mine their existing customer base to consider who could benefit from alternative financing, particularly since the reputation of alt-lending has changed dramatically in recent years.
"Historically, people would often connect private or alternative mortgages with bad credit and refinances, but this is no longer the case," he said. "For instance, many of Neighbourhood Holdings' borrowers are self-employed and have credit scores above 700. Moreover, approximately 50% of our files are purchase transactions."
Personas that could be suitable for alternative lending solutions, Stanley said, include gig economy workers (for example, Lyft or Uber Eats drivers), real estate investors, Airbnb owners, new-to-Canada individuals, or buyers who have presales coming to completion, just to name a few.
Indeed, simply having conversations with gig economy workers – for instance, while riding in an Uber or Lyft – could be an effective way of generating business in alt-lending, he added.
Brokers who have yet to dip their toes in the alt-lending waters may be wondering just where to begin. Luckily, the evolution of the mortgage space means that it's never been easier, with an array of methods for mortgage professionals to start learning more about the sector and how it operates.
"Today it's simple: a broker can go to their favourite industry Facebook group and ask, 'Who is your favourite lender for a specific type of financing in a certain area, and why?'" Stanley said. "They will receive a ton of responses. Or they can just jump onto Lender Spotlight and filter through lenders."
In fact, if brokers are accustomed to doing a bank deal, they can certainly handle an alternative one, said Stanley. There's no significant deviation from their traditional workflow, and while some brokers have a policy in place to collect all documents up front from their clients, alternative lenders may not even need those.
Neighbourhood, for instance, is a declared income lender, meaning that while it requires a borrower to sign an income declaration, it doesn't need confirmation of income.
Stanley said that educating and helping brokers who are focused on banking business but might want to try out the alternative space was a key priority for Neighbourhood – not least through its dedicated staff of underwriters and business development managers.
"I'm proud to say that our entire team enjoys educating brokers about alternative mortgages, and I believe we're in a position to do that," he said. "Neighbourhood Holdings has funded thousands of mortgages and lent out over $1 billion, so we have a lot of experience with various scenarios."
The company's policy of "going the extra mile," was particularly important, he noted, if a broker says they've never funded an alternative mortgage before, with the team pulling out all the stops to ensure the broker is presented with a comprehensive set of steps and relevant advice.
"A big part of that is taking the time to answer questions thoughtfully and thoroughly, so even if we can't do the deal, the broker leaves us with more information," he said.
"I believe as a lender, we have a responsibility to help educate members of the mortgage industry because education and knowledge sharing benefits everyone."
Jared Stanley is the director of originations at Neighbourhood Holdings, a lender across Canada's alternative space with headquarters in Vancouver, British Columbia.