Prices of single-family homes, apartments, and townhomes in the Fraser Valley experienced notable year-over-year gains in February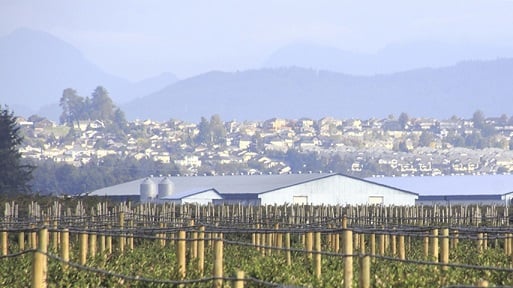 Latest numbers from the Fraser Valley Real Estate Board (FVREB) revealed that B.C.'s southwestern region has experienced significant home price growth in February, indicating a possible companion to the red-hot Vancouver market in the near future.
Last week, the Board revealed that the benchmark price for a single-family property in the Valley increased by 20.4 per cent year-over-year and 0.4 per cent compared to January, hitting $859,300.
"This is the kind of February we like to see. Last year at this time, the incredible demand created a market that was difficult for consumers," according to FVREB president Gopal Sahota, as quoted by CBC News.
"Now, we have sales moving upward from the winter months at a typical, healthy pace and a growing inventory to support it," Sahota stated, adding that the numbers are so far showing a "return to normal historical sales numbers."
Apartment prices also rose sharply by 26 per cent compared to February 2016 and 1.8 per cent month-over-month, up to $267,000.
Meanwhile, average townhome costs grew by 25 per cent year-over-year and 0.5 per cent since January, reaching $422,400.
Recently, Finance Minister Bill Morneau assured that the federal government is still closely monitoring the Canadian housing market, amid seemingly inexorable price growth in Vancouver and Toronto.
"We continue to be very focused on thinking about how we can manage what is peoples' most significant investment. And we do watch the level of indebtedness, in particular around housing," Morneau stated, adding that "strong underlying markets" continue to drive the two cities' outsized performance.
"So in Toronto and Vancouver, unemployment is lower in those two places than it is in some other places. Incomes are higher. The economy is doing better. So there are underlying reasons for the housing markets to do better and we'll continue to monitor, to work with provinces and municipalities who have an important role to play here to manage what we see [as] a challenge, but not one that isn't manageable."
Related stories:
Housing funding reduced in 2017 B.C. budget
Vancouver near the bottom of global housing affordability rankings