Community Trust reflects on being recognized for interest rates in Brokers on Lenders results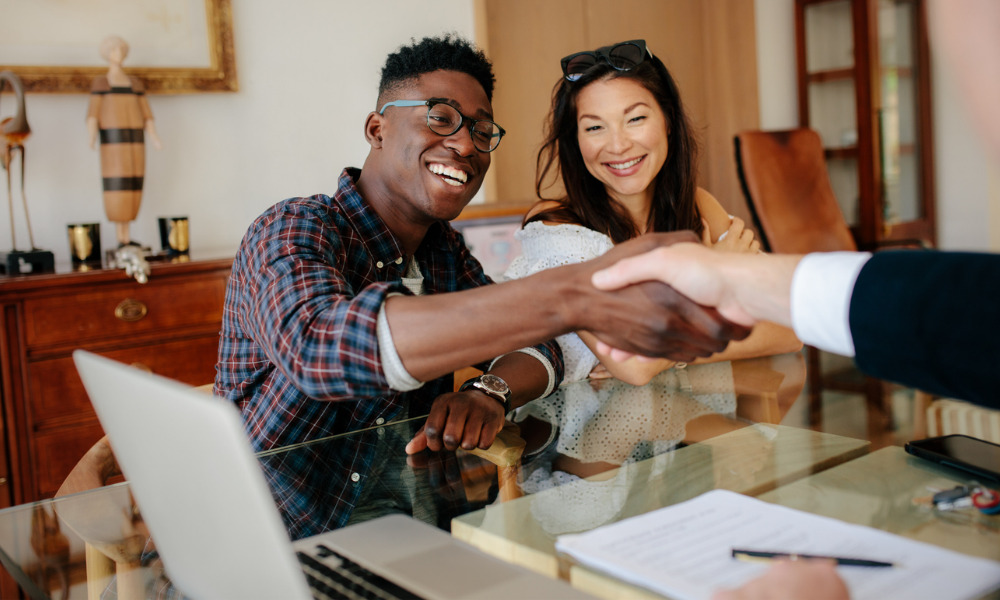 This article was produced in partnership with Community Trust
Out of the COVID-19 pandemic frying pan and into the fire of rising interest rates, softening house prices, and the potential of a recession, Community Trust's Grant Armstrong has one piece of advice for brokers heading into 2023: know your client. And that bit of wisdom applies across economic conditions.
"Rates will keep changing – they have an interconnected relationship with the market, and that's OK – but up or down the advice is the same," said Armstrong, director, national sales & lending. "Know your clients' needs and resist the urge to choose the product you feel is best for them – brokers are most successful when they give trusted advice."
Armstrong, who along with vice president of mortgage operations Lisa Abbatangelo spoke to CMP Talk about Community Trust's success in the Brokers on Lenders awards, recommends that before submitting, brokers should tee up the conversation with: "These are the two or three options that we can do, these are the reasons I recommend this one, but Mr./Mrs. Client what do you think?" The client is the one who has to live with the mortgage at the end of the day and will appreciate being given the choice and feeling more a part of the process.
Community Trust is dedicated to its broker partners' success, and it shows that in a variety of ways. On top of sharing knowledge, Community Trust invests in activities, functions, promotions, and, of course, products. Ranking Bronze in the Brokers on Lenders results for interest rates, Armstrong said he's happy for the nod because recognizing key partners is critical.
"It's about a relationship, and in any relationship showing you appreciate your partner is of utmost importance," he said. "Rates can be part of that recognition discussion, with brokers who have high efficiency models and strong volume with a good mix of business sometimes able to get a bit of rate discount for their client. It's definitely a relationship business, and we want our partners to help their clients."
Community Trust's approach to rates is simple: each borrower has a different need and different risk profile, and the price is based on risk. But it's not, and never will be, all about the rate, Armstrong stressed. The fee the borrower pays is part of that equation, and sometimes a client is OK with a higher rate as long as there are no out-of-pocket costs, for example, or they need those extra funds to close the purchase or pay off debt. That's why Community Trust rolled out its unique No Fee alternative lending products for its two- and three-year mortgages, which enable that flexibility that's especially critical in the alt lending landscape.
As for the lender fee, it's just that – a lender fee. It's part of Community Trust's pricing equation and part of the overall cost of borrowing, not a fee split or a broker/lender fee. The broker's commission is paid out regardless of how the file is priced, unlike some other lenders that get into fee splits or reduced compensation on the riskier files – and this is another way that Community Trust stands out from the pack.
"We believe in compensating for the work that is done to bring us that file, and we offset the risk in the pricing we charge, not the commission we pay," Armstrong said, adding that at the end of the day Community Trust's mission is to ensure Canadians can access the best financing options – and with that comes rates appropriate for their profile and the overall transaction.
"Rates will be impacted by the market and vice versa, but our teams meet regularly to discuss where the market is and where we can move rates to ensure we find that right balance," he added. "As an alternative lender, we have expanded credit criteria and we're proud to invite borrowers with all types of financial situations into the fold."