Their "We Care" philosophy stands out as a common thread throughout their business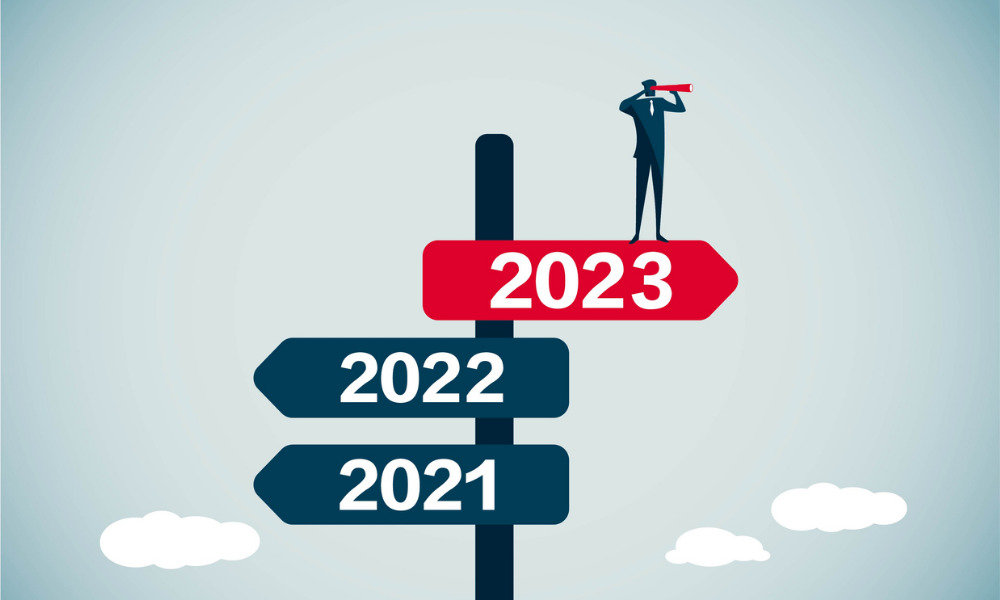 This article was produced in partnership with Community Trust
Over the course of the last 12 months, Community Trust delivered on its "We Care" promise like never before. In-house experts were generous with their time and insights, and Canadian Mortgage Professional served as a partner and platform for many of the numerous contributions Community Trust made in the form of articles, podcasts, industry awards, power panels, speaking opportunities, and attendance at key events. Being increasingly active in the industry was critical to Community Trust's strategy as the lender embraced – and sought to help shape – an evolving mortgage landscape.
"The alt lending space has been evolving since day one, but 2020 and 2021 amplified the need for change," said Grant Armstrong during an early CMP Talk podcast episode focused on the alternative lending outlook for 2022.
Grant forecasted a greater embracing of technology, the development of new processes, the advent of new situations, and a need for extended support, adding that these changes are "not slowing down in 2022 and definitely not in the future."
Following the height of the pandemic, there was significant transformation in the industry. The last year became about meeting challenges and seizing opportunities, and, increasingly, technology and service go hand-in-hand in maintaining broker relationships. Community Trust stood out as a leader in both of those critical areas of business. The lender's vision is a broad adoption of better technology to streamline processes, improve communication, provide brokers with transparency — and ultimately deliver the fastest, easiest, and best overall mortgage experience to clients. Their strategy, said chief information officer Christine Day, is to "enable our broker partners with best-in-class tools, real-time data exchange, and communications" and ultimately "make it easy and enjoyable for brokers to do business with us."
From working with more brokers than ever before, to expanding in British Columbia, to an overhaul of products, policies and procedures to make it more streamlined and efficient, Community Trust's goal, in 2022 and heading into the future, is not just to include technology and service in the conversation, but also have them lead the conversation.
"We've recognized what we can do, rolled it out, and now we continue to improve it," Armstrong said, pointing to the lender's game changing Mortgage Advisory team, now with extended hours of operation, and the Community Trust Café broker hub with a newly launched mobile app as examples.
Community Trust loves technology, Armstrong told a panel in which, along with other leading executives, he discussed the impact of technology on the mortgage industry.
"One of the biggest advancements is tools that we use to bridge the communication gap, and we've seen an opportunity to introduce some tools such as AI integration in the background to help do some of the very automated processes," he said.
During a Specialized Lending Power Panel, Armstrong said one of Community Trust's most effective approaches to managing the volatility of the market is to "go right to the front line." The lender leans on cross-country Broker Advisory Councils to inform internal stakeholders on the stumbling blocks they're facing, what's happening in the market, and where Community Trust must adjust. Forecasting may work to a limited extent in today's environment, but the real differentiator is agility: the ability – and willingness – to navigate the uncertainty.
And Community Trust's approach is working. The lender was given the nod in the Top 5 Mortgage Products awards and ranked highly across categories in 2022's Brokers on Lenders awards, including being recognized for rates, transparent commission structure, and hitting the mark on strong turnaround times.
Business development manager Chris Anemaet takes pride in Community Trust's dedication to standing at the forefront of providing solutions for brokers and their clients, noting that "the market will change but our mindset as a mortgage lender won't." Lisa Abbatangelo, VP of mortgage operations, agrees, noting it's never about the rate. Community Trust takes "a creative and optimistic approach to finding the best options by going beyond traditional thinking and creating custom solutions," she said.
The pandemic's aftermath also meant a sharp rise in clients who have unique financial situations – more people are self-employed or commission-based, requiring non-traditional income verification, for example, and Community Trust revamped its investment property and business-for-self programs to better support these resilient Canadians. Alternative lending is not a stepping stone anymore, Armstrong noted, it's become a cornerstone of the financial solutions people are looking for whether for a principal home or investment properties. The lender also offered an extended amortization period in 2022, up to 35 years, in a further effort to help brokers and their clients achieve the dream of homeownership.
Community Trust was a stand-out at CMP's Canadian Mortgage Summit, and not only because it built on the café theme by serving up free lattes at its popular booth. Armstrong was an insightful contributor to his panel, where he and other leading lending executives discussed emerging trends, how to maximize opportunity in a changing market, and the outlook for 2023, stressing that the time has come to focus on relationships as the market moves away from a deal-driven environment. This applies both internally and externally, as alternative lending really is "a highly collaborative exercise and one that's informed both externally by our regulators, by our brokers, by our customers' needs, as well as internal sources, by our product team, our credit risk team or servicing team, our compliance team," said Abbatangelo, adding it really is an art, not a science.
Circling back to Abbatangelo's comments on why the focus should be on overall solutions as opposed to any one factor, she added that "brokers should keep in mind that we provide a fair and balanced approach to evaluating credit, flexible solutions for self-employed individuals and that we're here to support them with their market share gains by providing access to highly competitive rates, products, and fees. And most of all, we care. We care about our broker partners, and we care about our customers."
Eric Larocque, chief mortgage operations officer, couldn't agree more. He had a simple answer when asked how important the philosophy is to the lender: "it's everything."