As rates continue to climb, flexible program options are increasingly critical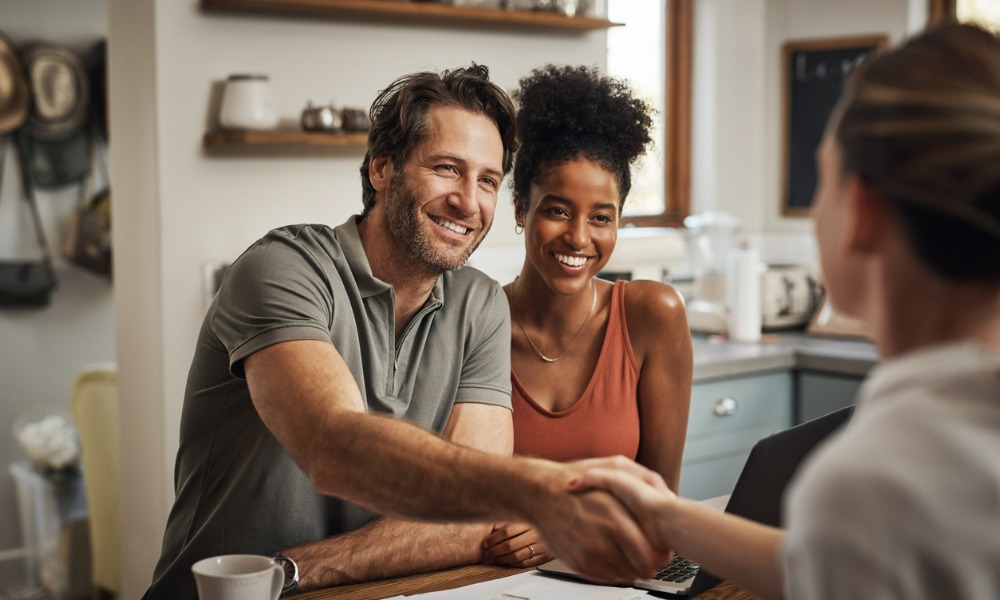 This article was produced in partnership with Community Trust
Mallory Hendry, of Canadian Mortgage Professional, sat down with Don Toste, senior manager residential lending at Community Trust, to discuss the ins and outs of a recent deal.
A recent deal exemplifies Community Trust's "We Care" attitude, and in the current economic environment the lender's suite of flexible products was critical in getting the deal over the line.
A married couple in their late 40s had accumulated $130,000 in debt after the wife lost her job during the COVID-19 pandemic and their basement tenant left at the same time. To meet their monthly obligations they had to use credit and, between credit cards, lines of credit, their car loan and their outstanding mortgage balance, they were spending over $5,000 a month – and their financial situation quickly spiralled out of control.
"Living off credit is what threw them behind, and this is a much more common story lately given the impact of the pandemic," said Don Toste, senior manager residential lending at Community Trust. "Even if they didn't lose their job, some people were sent home for a few months, and it affected their finances. Many ended up living off credit, so we're seeing situations like this couple's as an emerging trend."
The couple came to Community Trust with a combined income of around $130,000 and three dependents. Both salaried employees, the husband had been a construction worker at the same company for 15 years – and the wife had recently landed a role in her field of HR, having previously worked for the same company for 12 years before the pandemic.
Their broker worked with them to help define their needs now while considering the future as well, and they decided to do a refinance of their primary residence for a debt consolidation. The goal was to free up some much-needed cash flow in order to save for emergencies, the children's education and their retirement.
When the broker submitted the deal they were looking for a one-year regular 30-year amortization mortgage, "but when we cleaned up the deal on our end the ratios were over our maximum," Toste said, adding due to rates going up drastically fewer people are qualifying for conventional mortgages compared to even three months ago. Community Trust's benchmark rate is 5.25% and the qualifying rate was about the same – now they're 2% different.
But Community Trust's programs, like the high equity program or non-conforming mortgages, allow them to put together solutions for clients even when ratios are a bit over the threshold, and that's what happened in this case. With an average income, the couple wouldn't normally qualify – especially through an A lender – because they wouldn't pass the stress test. But because they use a rental suite in the basement to supplement their income, and because the property itself had appreciated over time to a value close to $2 million, "we were able to do this under our high equity program."
"Though we couldn't offer the straightforward conventional mortgage, we were able to help them because of our flexible approach," Toste said. "Their loan-to-value was relatively low, their credit scores were a little bruised but not terrible and we ultimately freed up almost $3,000 in cash flow for this family. And the net ratio, what they're actually paying on the rate we're doing, is still within their means."
Community Trust provides brokers and their clients something that's becoming more and more rare: options. And as always, Community Trust was there to guide the broker and the clients through each stage of the process, working closely with all parties to get the required documents in and get the deal funded in a timely manner.
Another benefit of working with Community Trust is Community Trust Café, its online hub for brokers, which makes the process so much easier. The broker was able to see what stage the file is at, be notified of any outstanding conditions and communicate directly with the underwriter or the fulfilment specialist. It made the whole transaction much more seamless for all parties, Toste said, "because everything Community Trust does is in the interest of the client to put them in a better financial situation, such as releasing Community Trust Café as a mobile app so that brokers can check their deals on-the-go."
"This couple can now save for the future or pay down the mortgage and reduce their overall costs over time," Toste added. "Our goal is to help Canadians achieve their financial dreams, and it's our 'We Care' attitude that drives us to do just that."
A privately held Canadian company in operation since 1975, Community Trust prides itself on a creative and optimistic approach to finding you the best options, executed by experienced and capable experts in the financial services field.