The countdown is on for one of the most anticipated mortgage industry events of the year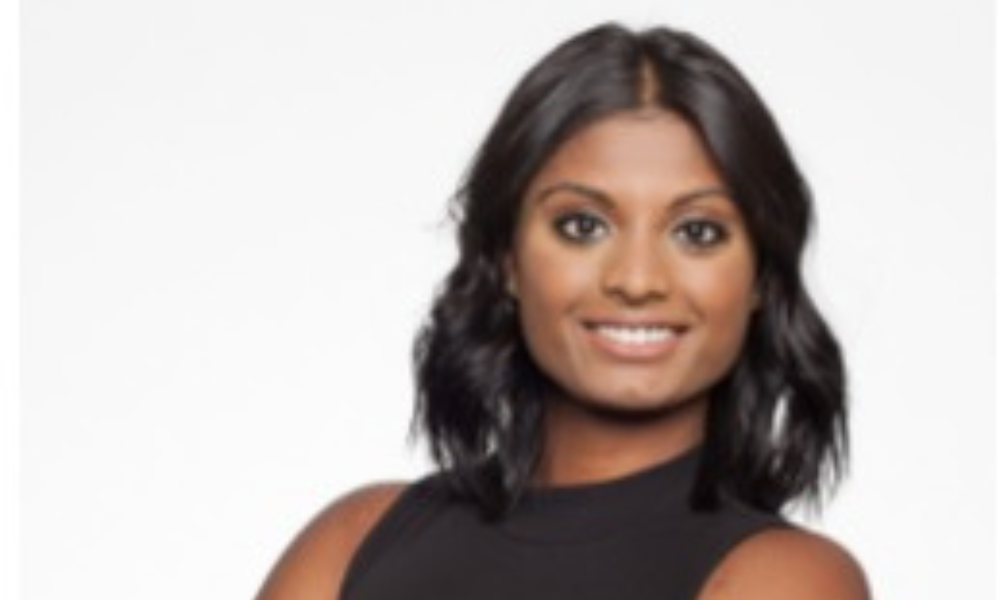 Following its hugely successful debut last year, the Canadian Mortgage Summit is returning for 2023, with the Pearson Convention Center in Brampton set to host the complimentary event aimed at helping mortgage professionals take their business to the next level.
The Summit, which takes place on September 14, offers attendees the opportunity to hear from some of the most prominent members of the mortgage industry on the latest market trends and how they're approaching the challenges and opportunities at play in the current climate.
The event will feature two streams of content as well as an expo hall, providing an invaluable chance for attendees to network and set their business in good stead for whatever's coming down the line in 2024.
🏠 Ready to level up your mortgage business? Join the Canadian Mortgage Summit for FREE!

Register: https://t.co/WDTDxBvdfS

Join us on September 14, 2023 at The Pearson Convention Center.#CanadianMortgageSummit #mortgageindustry #mortgagebroker #mortgagesummit pic.twitter.com/dneZpZHlJB

— Canadian Mortgage Professional Magazine (@CMPmagazine) August 14, 2023
Focus on alternative lending for highly awaited panel
Leading members of the alternative lending sector are set to provide an update on what's happening in that space in a much-anticipated panel, featuring Natasha Alli (First National), Grant Armstrong (Community Trust), Akiff Kanji (Haventree Bank), and Rejean Roberge (CWB Optimum).
Ali told Canadian Mortgage Professional that the panel arrived at an important time for the alternative lending space, with plenty of Canadians having gravitated there to meet their borrowing needs in recent times.
Canada Mortgage and Housing Corporation (CMHC) has commented extensively on that trend, noting the rise of non-bank lending amid higher interest rates and borrowing costs in the conventional space.
The most prevalent recent developments in alternative lending will be up for discussion during that panel, including the growing importance of debt consolidation and the rise of business-for-self borrowers.
"I know that there's going to be a need for conversation for all of those prime clients that now won't be able to qualify on the A side that are looking to move over to the alternative space," Alli said.
The growing number of business-for-self borrowers, she said, has been especially noteworthy. "So many people are trying to make ends meet. They might have a full-time salaried job and then are now picking up a side hustle and are self-employed doing something," she explained, "so [we'll] just kind of briefly touch on how we consider business-for-self stated income because it is very different than the prime side."
With some of the most renowned alternative lending executives in Canada featuring on the panel, Alli said it represented a good opportunity for the speakers to learn from each other as well as imparting their views to attendees.
A chance for agents and brokers to hear from leading mortgage lenders
Brokers and agents in attendance, meanwhile, will be keen to hear some of the main things they should be keeping top of mind in lenders' eyes about the current market – and for Alli, it starts with clear and continuous communication.
"Use your account managers, your BDMs," she said. "They are the professionals in the industry and they're here to help. Their job is to help brokers grow their business.
"So if they can be of service in any way right now that just goes beyond their business, whether it be having them present to their realtor partners or lawyer partners or things like that – I think everybody's willing to just assist and provide service wherever applicable right now."
The mortgage industry became all too accustomed to virtual, remote events throughout the COVID-19 pandemic, and Alli highlighted the value of being able to connect with industry partners, counterparts and colleagues in person once again.
That's set to be a huge benefit for attendees of this year's Summit, with time set aside between panels and presentation for networking opportunities.
"I think these networking events are much needed," Alli commented. "Out of sight, out of mind. I think getting in front of all your partners and learning what each of the lenders do, and as lenders learning what positions the brokers are in right now, helps with being empathetic to everyone's situation. But also, you learn so much more in person."
Stay tuned for all of Canadian Mortgage Professional's coverage ahead of the 2023 Canadian Mortgage Summit – and make sure to sign up for our free daily newsletter to get all the latest news from Canada's mortgage and housing markets here.