Community Trust's revamped investment property program an attractive option for clients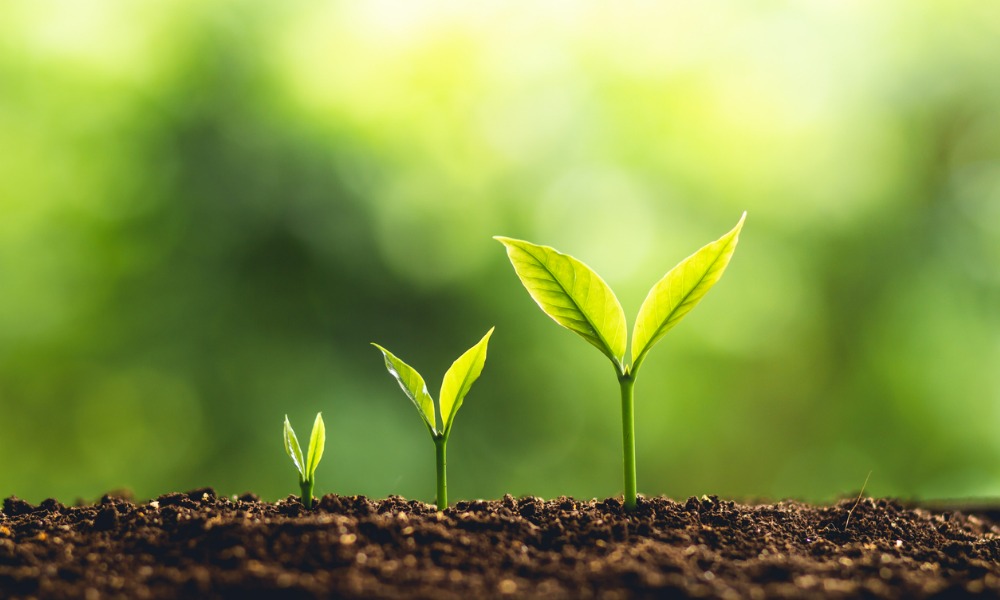 This article was produced in partnership with Community Trust.
Mallory Hendry, of Canadian Mortgage Professional, sat down with Grant Armstrong, director national sales and lending at Community Trust, to discuss how real estate fits in to a well-diversified financial portfolio.
Although the proverb was written many years ago the teachings are still applicable today – especially, according to Grant Armstrong, when it comes to the real estate market.
"'The best time to plant a tree was 50 years ago; the next best time to plant a tree is today' – I use this quote a lot," said Armstrong, director national sales and lending at Community Trust.
If someone is looking for a home, they're buying today and concerned with current prices. If an individual is looking for an investment property, however, they're typically looking much further ahead.
"Prices today, yes, they're fantastic, but the average investor is looking for what this transaction is going to do for the next five, 10, 15 years, not what it's going to do over the next 12-18 months," he said. "From the perspective of an investor, now might be a great time to buy properties. However, getting advice is critical. Surrounding yourself with a trusted mortgage broker, lawyer or accountant can make sure you are set up for success."
More than 10% of Canadians have investment properties as part of their financial portfolio – investment advisors and financial planners recommend diversifying your asset mix, and if the client has a 15- or 20-year runway, real estate is a great opportunity – and Community Trust wants to provide a solution that helped meet that demand. So, it recently enhanced its long-running investment property program, which focuses on the purchase and refinancing of rental properties.
The program offers all the benefits of Community Trust – amazing underwriting policies, the Business for Self program using non-traditional income verification, ratios at 48% and 50%, 35-year amortization – but it now also boasts an increased loan-to-value up to 80% on both purchase and refinance transactions. Armstrong noted, "we've taken the time to learn and become really good at it, and found this was the time to be able to support Canadians in achieving that maximum LTV."
"We believe now is the time to give Canadians more options – and if they're looking at investment properties, they need a broker who can discuss those options with them," Armstrong said, adding these properties provide great opportunities for both small and medium property investors.
"We've made it simple: brokers still get all those niches, tips and tricks that they love about us in the investment program, but it's now that much more of an attractive option for their clients."
The market continues to be a place of constant change, seeing massive growth over the last few years and some settling over the last few months, but, historically speaking, it's still fundamentally sound. It's made up of strong percentages of principal homeowners, investment property owners and renters that work together to keep real estate moving forward. And though the price appreciation has made it tough for first-time homebuyers to enter the market, the result is an increased need for rental properties. Investors have stepped in to keep the market flowing, whether it's a condo in downtown Toronto or a property in Orillia, and taking it a step further, there's been rising investment outside of major urban centres over the last few years as well.
Many renters are looking to move outside the GTA or GVA, taking advantage of the gig economy and digital workforce to try something different, and they need individuals who have bought properties for the sole purpose of renting. That's what Community Trust's investment property program does. It meets a need in the current market by helping some Canadians buy properties as a savvy investment that also allows them to provide other Canadians who need more fluidity with a place to rent.
Investment property transactions aren't people coming in, buying a property, and flipping it in three or four months. When it comes to investing, real estate is part of a buy-and-hold financial strategy and it's that strategy that clients in certain financial situations are looking for. They'll hold on to the real estate for a number of years and realize the growth and appreciation while paying down a mortgage and growing equity, and that's why Community Trust put this product together initially as well as enhanced it: to give brokers and their clients more options.
"If a client wants to go this route and asks if there's a great lender to help them do it, we're able to say 'yes, that's us'."
Community Trust's knowledgeable team of BDMs or powerhouse Mortgage Advisory team are standing by to help you learn more about the specifics and how to qualify your client for the investment property program – if you haven't already done so, the next best time to reach out is today.
A privately held Canadian company in operation since 1975, Community Trust prides itself on a creative and optimistic approach to finding you the best options, executed by experienced and capable experts in the financial services field.