Storm clouds are brewing, but there's some cause for optimism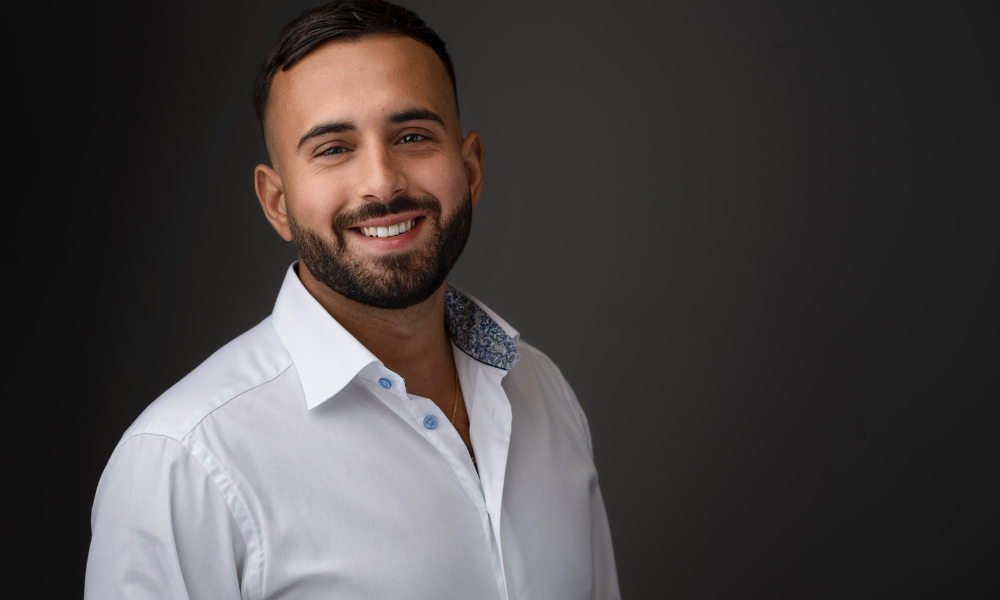 It's been on a pronounced cooldown for much of the year – and the Canadian housing market is now close to entering "bear" territory, according to a leading bank economist.
Doug Porter, chief economist at Bank of Montreal (BMO), indicated in a research note that aggressive moves by central banks had contributed to a rise in the inventory of unsold homes in Canada, a clear sign that the market is returning to its calmer pre-pandemic state.
Just before the COVID-19 pandemic struck in Canada, the inventory of unsold homes stood at slightly higher than four months' supply, a figure it's now rapidly approaching after recently rising to 3.4 months (seasonally adjusted) compared with 1.7 at the beginning of the year, Porter noted.
Of greater concern appears to be the ratio of sales to new listings, which is now hovering slightly above the 50 level – well below the highs it set during last year's market boom.
That's an ominous portent, especially in Ontario, where that ratio has plummeted to levels not seen since the global financial meltdown of 2008/09. "Prices have famously started to drop in many Ontario cities in recent months, including in the GTA," Porter said, "but they're still up a tad from a year ago. This ratio says there is more weakness coming, and soon."
Still, there may be some signs of a slightly busier fall market. Miguel Oliveira (pictured top), a mortgage agent with Dominion Lending Centres Clear Trust Mortgages, told Canadian Mortgage Professional that anecdotal evidence from realtor partners suggested a recent uptick in activity.
Read next: Market "trending upwards" for mortgage brokers in Canada
"I hear traction from my realtors that they're becoming busier, and there are more viewings – maybe not as many offers, but there are more showings on their listings," he said. "So that's positive news."
Another interest rate hike by the Bank of Canada is looming in its next policy rate announcement, scheduled for September 7. Still, Oliveira said he didn't foresee as dramatic a jump as the central bank's last move, which saw that rate rise by a full percentage point – and that there was cause for optimism for brokers moving into the fall.
"I think [the market] is going to start speeding up, and as long as [brokers] keep their activities going and keep seeing people's faces, they should be OK," he said.
'I think what's top of mind is making sure that they're getting back to their COIs and keeping them updated on what we're seeing on our end. Being informative, both on the realtor side and the mortgage broker side, is huge, and key to success."
Oliveira, named among Canada's top 75 brokers by CMP this year, said he and his team were prioritizing those relationships with realtor partners, with mutual education and information sharing essential to navigate the current market.
Read next: What should a mortgage holder do if they lose their job?
"We get so much support from our real estate agents. Especially speaking about my team, we always want to make sure that we're giving back to them [and keeping them updated on] rate, the market, new policies, the banks, and staying top of mind so they know who they can rely on," he said.
Bank of Canada rate hikes in 2022 to date have had a significant impact on variable mortgage rates across the country, with many agents and brokers having reported that variable-rate clients are contemplating locking into a fixed-rate mortgage as a result.
Recent research by Canada Mortgage and Housing Corporation (CMHC), the country's national housing agency, showed that variable-rate options had surged in popularity throughout last year because of their affordability compared to fixed rates, although it also noted that trend appeared to be coming to an end in the early months of 2022.
Still, even despite another impending hike in September, Oliveira said he was still putting forward the argument to clients that variable options were best suited to the current market environment.
"I'm still recommending the variable," he said. "I think the discount on the variable right now is good compared to the fixed, and I don't see the rates going up too much that they're going to pass the current fixed rate.
"So I'm still going variable. Flexibility is very key on a mortgage, and variable gives you the flexibility for most clients that are needed."