These questions could help you decide which network is the right fit for you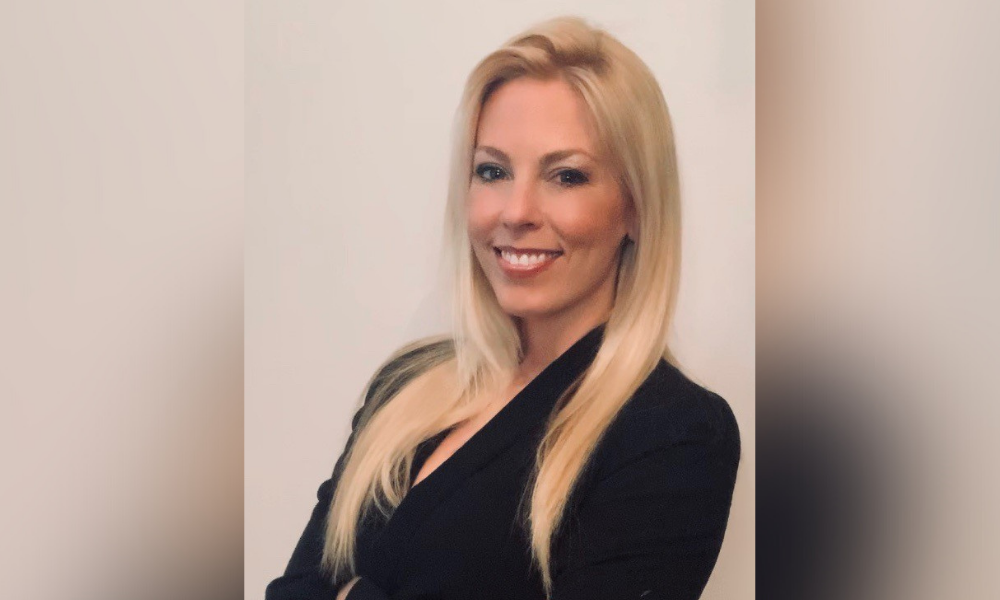 It goes without saying that one of the most momentous decisions a mortgage broker can make is opting to take their business to the next level by hitching their brokerage to a national broker network.
That's a move that can generate swathes of new clients and provide access to all the technology and resources that the might of a national broker network giant can offer.
Yet it's also one that comes with its own challenges – not least the task of weighing up the pros and cons of each network and deciding which is the best fit for the culture and growth plans of the brokerage.
Kate Arviko (pictured top), associate vice president, business and network development at VERICO, plays a key role in growing that network externally and supporting its licensees' business plans.
She told Canadian Mortgage Professional that joining a network had clear advantages for a brokerage looking to take the next step – not least the ability to tap into the extensive expertise and experience of colleagues and partners.
"I would say one of the biggest benefits of being part of a network is the support you receive from management and fellow members, even when it comes to the sharing of best business practices," she said.
"Membership provides you with a network of colleagues to share your experiences with and learn from. On top of that support, consider the value-added tools that help streamline your business, and networking events that provide you with opportunities to connect with lenders and partners."
Arviko said there was a range of factors that brokers and brokerages needed to take into account before making their final choice of broker network to join:
Read next: Women in mortgage: The value of their perspective
How do you want to operate your business?
It's important for broker-owners to understand precisely how they want to run their business – and whether their network of choice will give them the freedom to do it their way, according to Arviko.
That's particularly relevant on matters like branding, and whether broker-owners are comfortable using a network's branding or prefer the ability to continue with their own.
"If you want to use your own branding for your business, that narrows down your options substantially," Arviko said. "Most franchises and networks require their brokerages to use their branding so if that is important to you, go with a network that allows you to promote your own brand."
What are the costs associated with a network?
Broker-owners contemplating joining a particular network should also ask themselves the question of whether they're getting value for what they're paying, Arviko said, and if they're happy with what they're getting in exchange for network costs and fees.
"It's really important to run the numbers and do the math," she explained, "take into account what percentage is being taken off the top before you even see your lender compensation, as well as any individual monthly fees associated to the broker or individual monthly fees associated to the broker or agents on your team."
Additional monthly fees can be challenging to agents if they're starting out – with the broker-owner often on the hook for those payments if the agents are ultimately unable to afford them.
"If control of your money is important, then choose a network where the lenders pay you directly and there's little to no chance of any sort of compensation discrepancy," Arviko said.
How much access to tools, technology and ancillary products do you have?
Incorporating ancillary products can generate additional income, which can be built up to cover operational costs, said Arviko – especially in scenarios where long-term monthly compensation building is being set up from different sources.
She highlighted research in recent years by M3 that showed overall client retention rates could be boosted by 30% just by helping clients with other areas, such as referring them for home insurance or creditor insurance.
"Having a network coordinate access to secondary products that provide you with options to enhance your business and the client experience is helpful," Arviko said.
Read next: How to meet the challenges – and seize the opportunities – of 2022
How much support can a network provide to your brokerage's long-term goal?
Broker-owners should identify the support they'll need to achieve their ultimate goals, Arviko said, and ask themselves frankly whether they'll receive that level of support from their network or franchise.
It's essential to establish long-term goals, she said, and for brokers to align themselves with a network they trust that supports them along the journey.
What type of contract are you signing?
It might be tempting for a broker to jump into a long-term contract without necessarily taking the time to go through them in detail.
Yet one of the most important things a broker-owner can do is go through the terms of a contract with a fine toothcomb and make sure that they're fully comfortable with that document before it's signed.
Arviko said that she always advised brokers to have the contract reviewed by a lawyer when VERICO is bringing on a new team. "This step ensures the broker is comfortable with the terms of the contract," she explained.
It's also important for networks to give ample time for signature of the contract, she said, rather than putting on pressure or introducing a particularly restrictive time limit.