Outside support is invaluable to surmounting the industry's sharp learning curve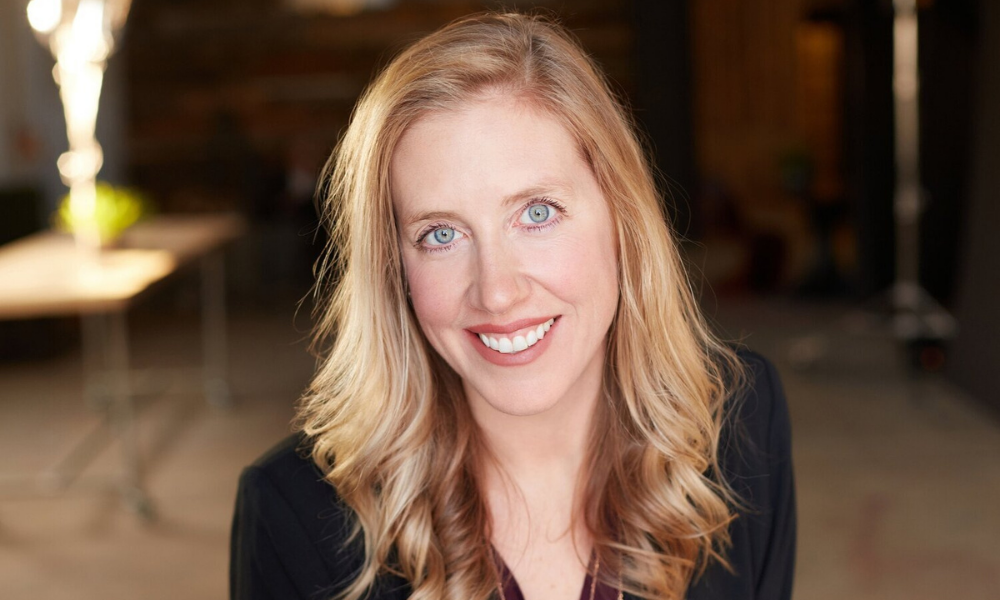 Passion can bring a mortgage professional far, but, ultimately, there's only so much a single broker can do by themselves – making the support of a capable network even more important, according to Renée Huse (pictured) of the Spire Mortgage Team at MMG.
Huse champions this awareness of what a network can bring to the table, urging industry newcomers to find the organization that best fits their needs and aspirations.
"Align yourself with a team or brokerage that offers experienced brokers, training and underwriting support," Huse told Canadian Mortgage Professional. "When I joined MMG, I was powered by a massive knowledge base with experienced brokers and underwriters that knew the industry inside-out."
A network's support is invaluable to surmounting the sharp learning curve in the ever-changing mortgage industry, Huse stressed.
"It takes about 200 mortgages before you're going to really know where every deal should land – and even then, there are some serious conundrums some days," Huse said.
This culture of helping each other, combined with access to more than 200 lenders running the spectrum from AAA to alternative and private lenders, has positioned Spire Mortgage as a brokerage that can offer a solution in nearly every circumstance, Huse said.
"We recognize that not all mortgages or clients fit in one particular box. Our ability to solve mortgage problems has brought clients and referral partners back to us several times over the years," Huse mentioned in her company's profile.
During the first year of the pandemic, finding people who can help amid mounting debts proved to be a winning strategy.
"In those months between March 2020 and March 2021, I needed to be speaking with clients to help take the stress off their plate and focusing on home schooling my children," Huse said. "I wasn't afraid to hire staff or consultants where needed. I gave up running my own social media and doing my own compliance, and I hired a second underwriter. I believe in delegating and hiring where you can to focus on what you're best at or where you're most needed."
A valuable lesson of this time period, and what Huse believes every broker should take to heart, is to remain in control, never over-promising and under-delivering.
"I think as a new agent, I used to get wrapped up in stories and pushed back and forth between what clients want, what realtors want, what financial planners want, and so on," Huse said. "What everyone 'wants' is very important, but we know our timelines, our lender turnaround times, our lender guidelines better than anyone. Now, I listen to the huge list of wants and needs from my clients, take it away and then go back with a realistic action plan and specific timelines."
Huse's time in the industry has also honed her long-running affinity for efficient scripting, stemming from her time as a high-level professional in commodities trading and the energy sector.
"In those years [before entering the mortgage industry in April 2017], I really learned how leverage works and how to search for undervalued assets and then reposition them to make a higher cash flow," Huse said. "Over my years of purchasing real estate, I fell in love with figuring out mortgage puzzles and decided I'd like to use my extensive experience in real estate to help others try to differentiate their retirement portfolios."
"I'm constantly tailoring and evaluating my scripting and language to increase my lead to fund ratios," Huse added. "I think the reason I've had so much success is that I'm incredibly intentional about sales. I evaluate nearly every call to sort out how I could have been more effective in moving the deal forward."
Combining client focus and scripting helps further refine the mortgage professional's approach to interactions, benefiting business outputs and efficiencies in the long run.
"I believe that if you're writing the same email more than three times, it can be automated," Huse said. "I believe that our client databases are goldmines, farming them and tracking them is the best way to grow your portfolio. Technology can help automate all of this for us."