The brokerage has taken on a new CFO and widened its reach into Western Canada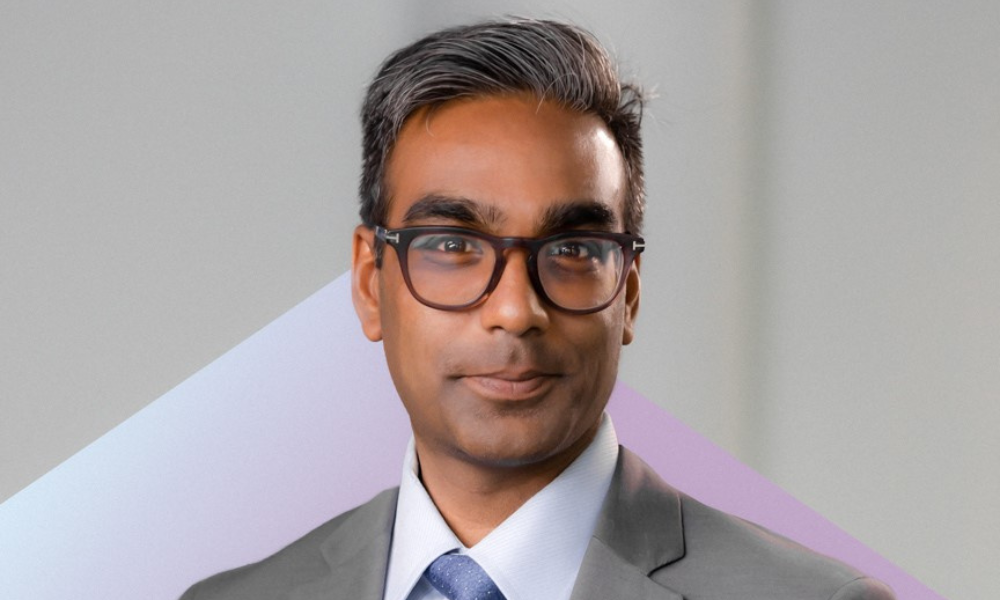 An eventful 2023 to date for Pineapple Financial has continued to gather pace in recent weeks, with the company announcing its expansion into Western Canada and unveiling a new chief financial officer.
The brokerage revealed an alliance with Canada Lending House in British Columbia at the end of May, a partnership that will see it offer mortgage services in the West, just days before naming Sarfraz Habib to the CFO position.
Pineapple president and CEO Shubha Dasgupta (pictured top) told Canadian Mortgage Professional that the news reflected a strong first half of the year for the company, marking its growth amid a turbulent but resilient mortgage market.
"For us, the focus has always been on ensuring that we're providing value to Canadian mortgage brokers, providing them systems tools and the support they require to succeed. We feel we've done a great job of that this year," he said.
"Although we've seen some uncertainty in the markets, we're very proud of where Pineapple has been in the face of that adversity."
The appointment of Habib, a financial services veteran with more than 25 years of experience, will underpin the company's expansion, Dasgupta added, "ensuring the sustainability of our financial model and that we have good governance going forward."
Looking back – and ahead
While the midyear point provides a good opportunity to take stock and reflect on the progress made in 2023 to date, Dasgupta also noted plenty of "exciting things" coming down the pipeline at Pineapple, including new technology releases and the launch of a new business line.
"We'll be expanding into a couple more business channels to be able to continue to complement the mortgage business and then support brokers and their clients [with] some really exciting expansion and growth," he said.
"The team is very focused on continuing this expansion across Canada and making sure we can bring this value proposition to as many mortgage brokers as possible."
While interest rates remain high – and have jumped further in light of the Bank of Canada's latest increase – the Canadian real estate and mortgage markets have proven their robustness in recent months, with national sales prices ticking steadily upwards and activity heating up noticeably.
That's a testament to the vital role real estate continues to play in the lives and long-term financial strategies of Canadians, according to Dasgupta.
"Over the last three months, we've definitely seen the resiliency of the Canadian real estate market as we've seen the upward trajectory in both sales activity and pricing, and I think that's something that definitely speaks volumes to not only the [strength] of the market, but also the need for real estate, housing and what it means to Canadians," he said.
What's needed to tackle challenges in Canada's housing market?
Plenty of challenges remain for prospective buyers and new entrants to Canada's housing market – not least those high rates, but equally mounting affordability struggles and the chronic lack of inventory available.
Canada's national housing agency has indicated it will almost certainly fail to hit its affordable housing targets across multiple major cities for 2030, while market participants including RE/MAX Canada have expressed alarm at continued supply shortages throughout the country.
The Bank of Canada's decision to hike interest rates on Wednesday is one that could slow the recent resurgence of the national housing market, according to Benjamin Reitzes, Managing Director at BMO.https://t.co/k6YuOUuwyh#mortgagenews #ratehike #interestrates #housingmarket

— Canadian Mortgage Professional Magazine (@CMPmagazine) June 9, 2023
Dasgupta said it was incumbent on authorities and government bodies to step up to the plate and support Canadians amidst those hurdles, particularly with demand for housing showing little sign of slowing down.
"As we continue to see growth in the population through immigration, as many more Canadians are coming of age, getting employment, even receiving support from friends and family to be able to enter housing, I feel it's very important that our regulators and government take a close and deep look at different policies and various ways to ensure that they're supporting Canadians in their housing endeavours," he said.
"They need to be supported – fully understanding [the Bank of Canada's] reasoning for raising interest rates. However, I do feel that [regulators and government] need to take a deep look into the market to understand how they can help support."
Make sure to get all the latest news to your inbox on Canada's mortgage and housing markets by signing up for our free daily newsletter here.