Pending municipal approval, construction is slated to begin this year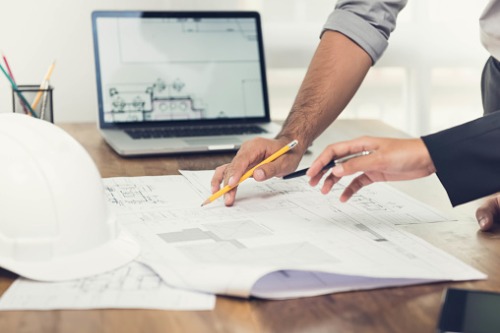 Major commercial developer Cadillac Fairview has announced its submission of a permit application for its next project: The Crystal at Waterfront Square, to be situated at 555 West Cordova in Vancouver.
The proposed office tower will be a result of what the company called a "reconfiguration" of the building, which will lead to as much as "85% of the current surface parking lot to be repurposed as an open civic square, enabling the community to enjoy unimpeded harbour and mountain views."
Cadillac Fairview is looking to begin construction of the Class A office complex this year, pending municipal approval.
"The Crystal at Waterfront Square is another example of Cadillac Fairview's commitment to designing and operating a world-class building that contributes to a vibrant and sustainable city," the company's senior vice president (Western Portfolio) Tom Knoepfel said.
"Cadillac Fairview is and has been a long-standing developer, owner, and manager of both retail and office properties in Vancouver and we're proud to be carrying on that tradition with this landmark development that will bring to market much needed class A office and commercial space in downtown Vancouver."
A vigorous office market will be among Vancouver's defining characteristics this year, multiple observers have noted.
Much of this will be due to workforce growth driven by the entry of several major players into the high-technology industry in Vancouver. This is expected to lead to stronger than average overall performance in 2020.
"Higher employment levels in the services and manufacturing sectors are anticipated to bring an increased number of professionals to [Metro Vancouver] in 2020, ultimately supporting commercial real estate development," Morguard director of research Keith Reading said, as quoted by Western Investor. "Vancouver's economy is forecasted to expand at an above-average rate in 2020."
Data from CBRE also showed that the Metro Vancouver's office vacancy rate of 3.8% is the lowest nationwide. The downtown office vacancy is at 2.4%, the second lowest across the continent.