New Vancouver office is a signal of intent in Canada's westernmost province, managing partner tells CMP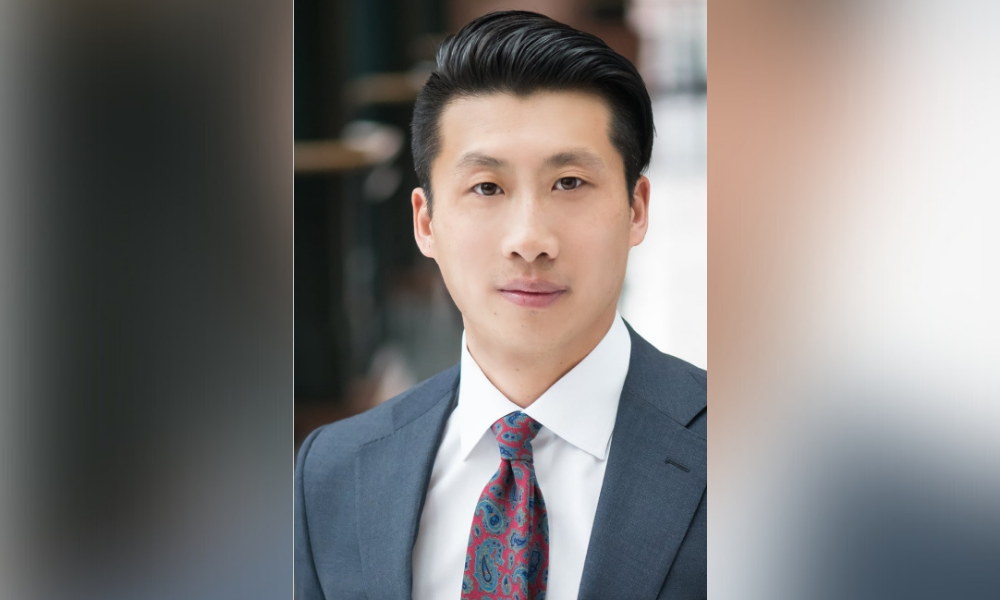 The opening of a new Vancouver office represents a strong step in Canada ICI's plans for the British Columbia market, according to a managing partner at the commercial mortgage origination firm.
Speaking as the company – whose head office is based in Edmonton – launched its new Waterfront Centre location in downtown Vancouver, Brandon Kot (pictured) told Canadian Mortgage Professional that the growth of its business in recent years had allowed it to place the BC market in its sights.
While it may have traditionally focused its attention eastward toward Toronto, Kot said the establishment of a brick-and-mortar office in Vancouver marked a key phase in its expansion across the country, allowing it to gain a foothold in a potentially lucrative market.
"It's been a really dynamic market," he said. "We really felt that you need to have the appropriate infrastructure [and] you need to have boots on the ground in order to penetrate along those relationships [in Vancouver].
"I think the organization is at a point of its lifecycle today where we've got the products [and] we've got the infrastructure, and there's a real value proposition for us to attract, recruit and retain high-end talent to allow a lot of our clients to grow and scale their respective portfolios."
The company, established in 1993 with annual mortgage volume of around $6.5 billion, anticipates that its new Vancouver location will help drive new loan origination funding of $2 billion-$3 billion, based on estimates of between 150 and 200 completed transactions per year.
Read next: Commercial sector on the up, says industry CEO
Kot said that Vancouver's commercial market bore broad similarities to Toronto's as an epicentre of foreign capital, although the latter is perhaps more institutionalized as the headquarters of most major banks.
High density multi-residential construction is a staple of the Vancouver market, he added, with private developers and companies particularly influential in that sphere – meaning a physical, office-based presence in the city was essential for Canada ICI.
"You really need to understand some local nuances in order to get into this market," he said. "As a developer, in order to go through the rezoning process and do strategic land assemblies, you need to understand the fundamentals of the market, and be on the ground here.
"When I say it's a fairly closely held market, it's a lot of local players who dominate. We felt that we needed to have boots on the ground to be among these local entities."
That ability to onboard and retain talent, Kot said, had proven an invaluable asset to the company in its growth, with he and fellow managing partner Doug Milne taking care to scale its expansion in a way that kept culture and ethos front and centre.
"We've started out with nine folks in the office today. We could have onboarded an office of 20 out of the gate, but it was really important for us to have the culture mirror that of our other regions, first and foremost," he explained.
He and Milne will serve as co-managing partners of the office, with an eventual transition to a full-time management team set to occur as soon as the company culture has been successfully embedded.
Read next: Early signs of strong 2022 market: lending giant president
Among the new faces in the Vancouver office is Andrew Howard, who joins as director, mortgage origination, having previously worked in a prominent client relations account management role with Canada Mortgage and Housing Corporation (CMHC).
His experience and existing relationships will be a vital component of the company's expansion and value proposition for new clients, Kot said – particularly as Canada ICI has recently become a CMHC-approved lender.
On the market itself, Kot said inflation would be "the story of the year" with Government of Canada bond yields having witnessed a significant basis-point hike in recent months.
Rising construction costs will also have many developers holding their breath in terms of their possible impact on profitability, Kot added, with the jury still out on whether substantial rental inflation will occur to offset the increase in building costs.
"In situations where you've got fixed-term commercial leases and pre-leases… in an environment with escalating costs, that's a scary place to be right now," he said. "I think that's going to be top of mind for a lot of people both on the equity and the debt side of our business."