The knowledge economy continues to impel commercial property markets across Canada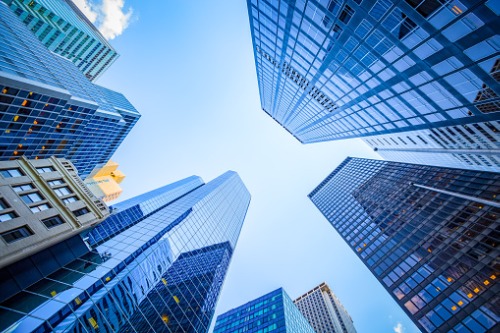 Fredericton, NB will be seeing the completion of its first Class A office building in more than a decade.
The 90,000-square-foot office tower by Ross Ventures and Bird Construction is slated for launch this spring, and will be the latest addition to downtown Fredericton's bustling 300,000-square-foot office and tech space market.
The BOMA-compliant structure incorporates features previously unseen in the market, with its concrete cast-in-place construction and glass curtainwall.
"There's not another building in Fredericton like it," Ross Ventures president and CEO Jeff Yerxa told Construct Connect.
Yerxa added that while the project experienced some weather-related disruptions last winter, "overall, it has been a good project, on budget and schedule."
An Avison Young study last year cited the knowledge economy – especially in the form of tech and co-working companies – as the crucial factor impelling long-term demand for office space in Canada's downtown markets.
"Against a global backdrop of diminishing business confidence and a weaker outlook for economic growth, a robust labour market in the world's largest economies continues to underpin demand for office space with high employment levels prevalent across a number of major markets," according to the report.
"Urban intensification boosted by immigration, a growing knowledge-based economy and the rising co-working industry have powered Canada's office market. A global phenomenon, co-working is taking Canada by storm and prompting landlords and tenants to adapt. Meanwhile, the growing technology sector is taking a bigger slice of the leasing pie – especially in Vancouver, Toronto, Montreal and Ottawa – and, in many cases, driving innovation within traditional businesses."