The company's president, professional services, for the Americas says flexibility is increasingly sought by workers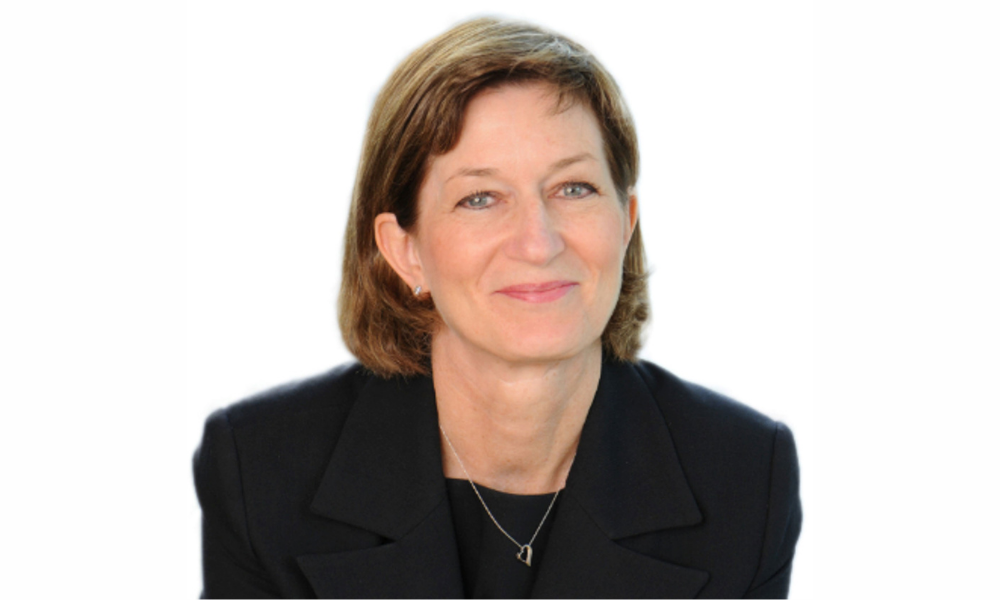 It's a question that could have a huge impact on Canada's mortgage and housing markets for the rest of the year: as COVID-19 restrictions ease and the country gradually reopens, what fate lies ahead for downtown office space?
The onset of the pandemic witnessed arguably the most significant workplace development in living memory as offices closed and a remote-working revolution began.
That was one of the main factors behind a trend that saw foot traffic decline rapidly in Canada's downtown cores as many residents of those areas chose to leave the city for less expensive – and perhaps more spacious – surroundings, with daily office commutes no longer necessary.
The numbers tell their own story. According to commercial real estate firm Avison Young's Vitality Index, visitor volume in Toronto as of mid-February this year had declined by a stunning 81.6% since March 02, 2020, with Ottawa seeing an even larger drop (83.3%).
Calgary and Montreal saw downtown foot traffic post enormous declines (74.8% and 74.1% respectively) with Vancouver (67.8%) and Edmonton (57.1%) also recording dramatic city-centre exoduses.
The workplace is likely to continue evolving even if the pandemic abates, according to a prominent Avison Young executive. In fact, its transformation had already been underway before COVID-19 struck these shores.
Sheila Botting (pictured top), the company's president of professional services for the Americas, pointed out that many of Canada's largest employers had started considering new ways to organize their workforces in the years prior to the pandemic, with footprint optimization – which seeks to streamline and improve companies' efficiency – shining a light on how traditional working methods were changing.
Read next: Avison Young on Toronto's 2021 commercial market performance
"Historically, people didn't sit in their seats all day, and so when you do the utilization study [a means of determining how well companies are using their space], the average seat was empty 50% of the time," she told Canadian Mortgage Professional.
"For the large corporate occupiers paying lease space, they're saying, 'Why am I spending all this money on space when it's really empty?' The way we work has changed: we work online, we're digital, we go downstairs for coffee – we just work in a different way. So that footprint optimization was already in place before the pandemic."
As the pandemic took root and companies across the country were forced to introduce remote working arrangements, Botting said it became clear that a large number of employees were just as effective working from home as in the office.
An Avison Young survey for the 18 months prior to October 2021 saw 89% of respondents indicate that the home environment had allowed them to work productively, with 83% of employers deeming remote-working arrangements to be a success.
Seventy-five per cent (75%) of respondents said that they were able to maintain a strong work-life balance through remote work, while 93% felt they worked effectively with managers and counterparts from home.
Does that mean the office space as we know it will soon become a thing of the past? Not at all, said Botting. Despite many workers expressing satisfaction with home-working arrangements, it's also become clear that a full-time remote working arrangement has its limitations – with flexibility the name of the game.
"What's also happening is that most employers, certainly in Canada, are saying, 'We will embrace a hybrid work environment going forward,'" she said. "It's all about the war for talent – recruitment and retention of employees – and most employees will say, 'I want flexibility in my work so I can go work with any company I want.'"
Read next: Avison Young introduces latest national and regional appointments
That means companies who require employees to be office-bound five days a week are likely to face recruiting disadvantages – but so, too, are those who can't offer any form of in-person work. Botting highlighted Avison Young surveys that showed a wide range of reasons among workers for wanting some type of hybrid models including the potential for team building, training and development, and corporate and social events.
"That war for talent is really governing these hybrid workstyles for companies," she said. "There's still a huge value for the office and for that culture [and] community… It's all about the culture they create, having individuals both in the office for those specific moments [but also] the flexibility to be away."
The demise of downtown is also likely greatly exaggerated, said Botting, with the popularity of city-centre office space in the tech sector showing that those areas are still "very viable" for the future.
What does all this mean for the mortgage market? With a hybrid work model seemingly prevailing, Botting said there were "all kinds of opportunities" in the office, industrial and residential markets at the same time.
"The definition of the market is becoming much broader, and that provides greater opportunity," she said. "Everybody is thinking, 'how do I rethink the future?' From municipalities considering services to downtown developments, the whole mix of it is all being reconsidered."