The sector is actively recruiting amid an ever-growing number of facilities across Canada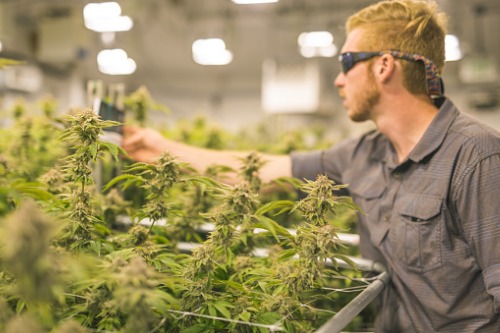 With a steadily increasing number of growing and retailing facilities to accommodate the expansion of legal products to include edibles and concentrates, Canada's pot industry is looking to boost its employment numbers.
"We're going to see a lot of R&D positions and a lot of science-based positions around extraction and formulations," Cannabis At Work founder and CEO Alison McMahon told Bloomberg.
McMahon estimated that up to 125,000 jobs will be created by the pot industry in the first full year of legalization alone.
Statistics Canada's numbers indicated that licensed producers nationwide hired about 2,400 employees at the end of 2017, and BMO Capital Markets noted that around 3,500 people were working in the industry when the plant was legalized in mid-October.
Read more: More commercial opportunities coming with other pot products
Canopy Growth Corp., the country's largest licensed producer in terms of market value, is looking to have about 1,200 positions fulfilled, with designations such as "destruction lead hand" and "soft gel encapsulation manager" indicating a strong need for skilled workers.
The company is expecting most of the prospective hires to be Canadian, given the country's current status as a world leader in recreational marijuana.
"It's kind of like a burden for the globe but it's being borne in Canada because it has the most medical patients and it's the best place to hire the people to do the research," CEO Bruce Linton said.