Boom period for commercial/industrial spaces as province lines up supply from licensed producers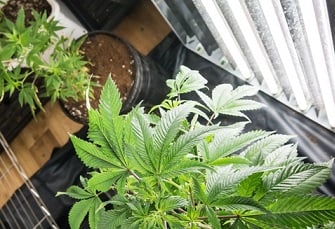 Ahead of recreational marijuana legalization, Quebec has signed supply agreements with 6 licensed cannabis producers, making it the first large province to line up supply for a total purchase commitment of approximately 62,000 kilograms for the first year of recreational sales.
Gatineau-based The Hydropothecary Corp. signed a letter of intent to supply 20,000 kilograms of cannabis to the Société des alcools du Québec, the government-run agency which will have a monopoly on recreational sales online and in retail stores, in the first year of recreational use.
Meanwhile, Canopy Growth Corp. and Aphria Inc. signed letters of intent to supply 12,000 kilograms each annually. Aphria mentioned that the 12,000-kilogram agreement covers the first year of recreational use, while Canopy made no mention of a supply timeline.
MedReleaf Inc. agreed to supply the SAQ with at least 8,000 kilograms annually for 3 years. Tilray has signed a letter to supply up to 5,000 kilograms annually for 3 years, and Aurora Cannabis Inc. has agreed to supply at least 5,000 kilograms annually.
Read more: Demand for cannabis growing facilities to become sky-high
Aside from Quebec-based Hydropothecary, several large licensed produces from other parts of Canada have been establishing footprints in Quebec over the past two years.
Canopy has a 7,000-square-foot facility in Saint Lucien, and recently acquired a 700,000-square-foot greenhouse in Mirabel, north of Montreal. Aurora has a 40,000-square-foot indoor grow facility in the Pointe-Claire suburb of Montreal.
According to a new report from brokerage Jones Lang LaSalle Canada, the legalization of recreational pot will only add to the already red-hot demand in Canada's commercial and industrial spaces.
The country's eight biggest weed companies will require more than 8 million square feet of space for growing marijuana by 2020, up more than five-fold from current levels, the study stated.
The country's burgeoning pot industry, which includes about 85 companies with a combined market value of about $30 billion, will put more pressure on the country's stock of industrial real estate amid a booming economy and the shift to online shopping, Bloomberg reported.
The industrial vacancy rate hit 3.9% at the end of 2017, the lowest since 2001, with rents up 15 per cent in Vancouver and 7.3 per cent in Toronto from 2016, according to Cushman & Wakefield.
By August or September, Canada will become the first Group of Seven country to legalize pot for recreational use nationally.
Related stories: