Canada well on track for annualized growth of around 2%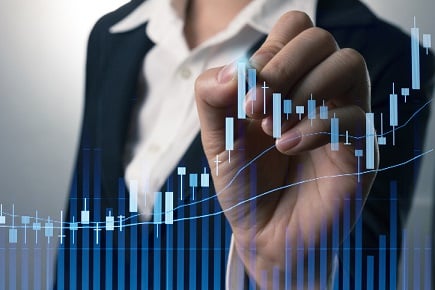 Canada's gross domestic product grew at the fastest pace in 6 months in November 2017, a signal the economy will remain close to full output as the central bank weighs higher interest rates.
Output expanded 0.4% from October with about half the gain coming from manufacturing as temporary shutdowns ended at automobile and chemical plants, Statistics Canada said on Wednesday (January 31). Smaller contributions were spread across another 16 of 20 industries tracked by the agency including real estate, oil, and gas extraction and wholesaling.
The gain followed a stall in the previous month and leaves Canada on track for annualized growth of about 2% in the fourth quarter. Growth will likely remain at around that pace for 2018. Bank of Canada Governor Stephen Poloz has said he will be cautious in assessing new data to figure out future moves after three rate increases since July.
Read more:
Commercial activity in major markets mostly positive
Last year was marked by a burst of growth in the first half and a slowdown in the second half, as spending by indebted consumers powered ahead and business investment revived following an oil shock two years earlier. Output grew at about a 4% annualized pace in the first two quarters of the year, and by 1.7% between July and September.
Even with a second-half slowdown, Canada is headed for 3% growth for 2017, more than double the 2016 pace and expected to be fastest among Group of Seven nations. Other signs Canada's economy is close to full output include the lowest jobless rate in modern records and consumer price inflation that's close to the central bank's 2% target.
"You are seeing broad-based strength across the bulk of the economy; that's more encouraging to me than just the headline alone," Toronto-Dominion Bank senior economist Brian DePratto told Bloomberg.
He added that the GDP figures along with labour market strength suggested that the economy is close to full output, and justifies another rate increase by July.
Related stories:
GTA commercial activity sees significant November boost