The next two years will be especially trying for tenants who are looking to relocate or expand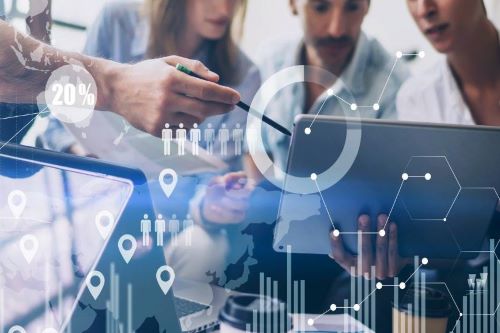 The Metro Vancouver office market is seeing historically low vacancy levels and a severe lack of supply, amid the singular influence of global technology companies.
In its just released Year-End 2019 Metro Vancouver Office Market Report, Avison Young reported that demand from these tech giants essentially "reshaped" the trends governing the market, "not only the scale and design of the next wave of downtown office towers, but also … the range of economic, social and political impediments contributing to a region that increasingly appears to be becoming a victim of its own success."
The regional market, which is comprised of 51.8 million square feet (msf) of high-demand office space, saw its vacancy fall to 4.4% in 2019, dropping from the 5.1% reading the year prior and the 8% level in 2017. Last year also registered the region's lowest ever office vacancy level at 4.3%.
Taken together, these trends indicate that the very near future will play a decisive role in the market's health. Avison Young Principal Glenn Gardner cautioned that the record-low availability will persist for roughly two years, severely restricting options for those who are considering relocating or expanding.
"Tenants will need to be proactive when addressing their lease expiry in order to ensure they can continue to meet their space requirements," Gardner explained. "There will be relief coming to the market in both existing buildings and new developments; however, this relief will not arrive until 2021 at the earliest."
More than 5 msf of new office space is projected to enter the Downtown Vancouver market by 2024. At present, said space is either under development or in the permit application phase – but fully 61% (2.29 msf) of offices under construction to mid-2023 have already been pre-leased by the end of 2019.
"Supply constraints will remain a challenge for tenants, but are increasingly challenging for landlords as well. Future availabilities generated by tenants who make prelease commitments may lead building owners to take proactive measures and take control of those availabilities in order to minimize risks/costs associated with those future vacancies," Gardner added.