The city's industrial segment has been on an upswing over the past few years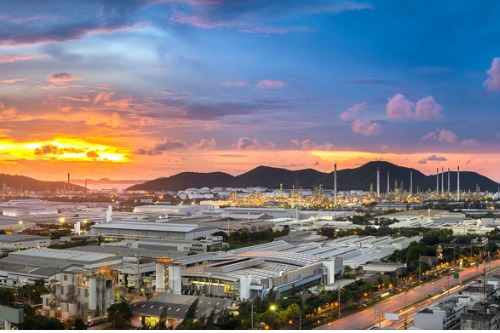 Amid the mad scramble for commercial space in Toronto, the southern city of Welland is promising to be a strong candidate for the province's next industrial real estate powerhouse.
Last week, the municipal government reported the recent opening of its fourth industrial park, which is offering 38 acres of service land.
Over the past few years, Welland has managed "to keep pace with interest from companies attracted by shovel-ready property" – all at much lower costs than what would've been available in the Greater Toronto Area.
"I think in the last five to seven years, Welland transformed from a city that lost some manufacturing and was essentially on a decline, to a market that is surging thanks to multiple investments drawn in by our wealth of incentives," according to Dan Degazio, Director of Economic Development for the City of Welland.
"Companies who have been moving from the GTA need a place elsewhere in Ontario, an affordable alternative with a great location and lifestyle. So that has led to a lot of attention for Welland," he added. "The people who have been moving here are finding this place a godsend to them."
Among Welland's greatest strengths is its ability to get companies up and running quickly, Degazio explained.
"From permit application to building approval, we've been able to fulfill the process in a matter of days or weeks. We're extremely quick in helping break ground for new construction, because we know that the faster these get completed, the faster the investors will get their returns."
Furthermore, the city has been successful in persuading a large assortment of companies to invest in the city's land.
"Our tax incentives and development charge waivers have been extremely lucrative for many companies," Degazio noted. "The biggest part of our incentive programs is that they're geared towards employment: The more employees, the better the incentive. What these programs do is that they give companies anywhere from a 40% to a 100% rebate on their city and regional taxes."
And the promising trend might well be just the beginning, he assured.
"Our building permit volume to date this year has almost matched last year's total permits – and 2018 was already an extremely good year for us," Degazio stated. "In 2020, we're going to see a new seniors' housing development right on the Canal. We're also going to see a new hotel in the city."