Global co-working firm is betting on the city's flourishing technology sector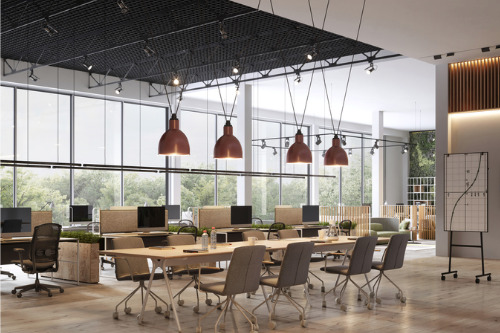 WeWork announced the launch of two co-working sites (with a total of 10 floors) in Calgary late last week.
The global co-working giant's Calgary locations comprise a total of over 141,000 sq. ft., and are situated at The Edison (150 Ninth Ave. S.W) and at Stephen Avenue Place (700 Second St. S.W.). The former will focus on small-scale businesses and entrepreneurships, while the latter will be aimed at mid- and larger-scale ventures.
These represent the company's desire to embody the city's next phase of growth, WeWork Canada vice president Stephen Tapp stated.
"These two buildings became available and we looked at them and said, 'Hey, listen, this is a great opportunity for us to form a cluster here in Calgary like we do in Toronto, Montreal, and Vancouver … and create an environment where early-stage companies and single-purpose entrepreneurs can mingle and work in a community with big and medium-size and enterprise-size businesses,'" he explained.
Calgary's budding technology sector is likely to reinvigorate the city's long-suffering economy, Allied Properties REIT CEO Michael Emory recently argued.
"The tech sector is growing in the city of Calgary […] and it is a signal to the market that tech might be what helps Calgary emerge from this downturn, because I don't think the energy sector can do it," Emory said in an interview with BNN Bloomberg.
"There is a lot of vacancy and there is an awful lot of commoditized office space in Calgary. … They accommodate the tech advertising media and information tenants, and they under our management have held up very well in this downturn."
Such flexible, multi-purpose offices will likely remain among the Canadian commercial property market's best performing segments this year, Avison Young predicted late last month in its 2020 Forecast.
"The world is in the early stages of a transformational period as the technological revolution takes over from globalization as the primary driver of business change. For all sorts of reasons, workplace flexibility is at the forefront of occupiers' minds," Avison Young said.