Buyers expect to spend six figures on a home, not the home's taxes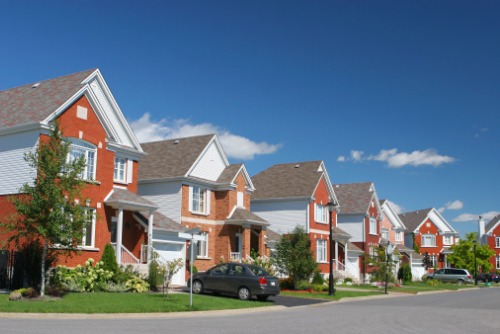 Buyers expect to spend six figures on a home, not the home's taxes.
But that's exactly the case in the Greater Toronto Area, where government fees, taxes and charges conspire to add an additional $222,000 onto the sale price of the average new single-family detached home, and $124,000 onto the cost of a condo.
The whopping figures are contained in a report prepared by Altus Group on behalf of the Building Industry and Land Development Association (BILD), which says the tax regime is untenable.
"The facts demonstrate that government fees, taxes and charges play a significant role in eroding housing affordability in the GTA," said David Wilkes, BILD's president and CEO. "These costs are unsustainable and BILD calls on all governments to bring certainty and transparency for new homebuyers."
The study examined Ottawa, Vancouver, Montreal, Calgary and U.S. cities such as San Francisco, Miami, Boston, Chicago, Houston and New York to determine Toronto's home taxes are far and away the highest of their kind in North America—a dubious honour, to be sure.
Per typical single-family home unit, the taxes, government fees and charges in the GTA are three times higher than the average in the U.S. cities and almost twice as much as in the Canadian cities Altus studied. The same bundle of charges on condos in the GTA are 1.5 times those in the U.S. cities and about 30% higher than the Canadian cities.
The study also found development charges alone run close to $100,000 a unit in the GTA, and while Wilkes concedes "growth should pay for growth," he says there should be a better way.
But with no solution on the horizon, Michael DiPasquale, CPA and COO of Dunpar Homes, expects to see fewer and fewer young people become homeowners in the years ahead.
"You pay $5-30,000 per unit on parkland contributions; they come up with a discretionary Section 37 agreement that adds another $8-10,000 per unit," he said. "The biggest change, though, is when HST was introduced nine years. On a $1 million home, the HST is about $94,000, and wages haven't gone up much, so how can they afford that?"