Twenty years of experience plus an evolving mortgage product equals a great mortgage solution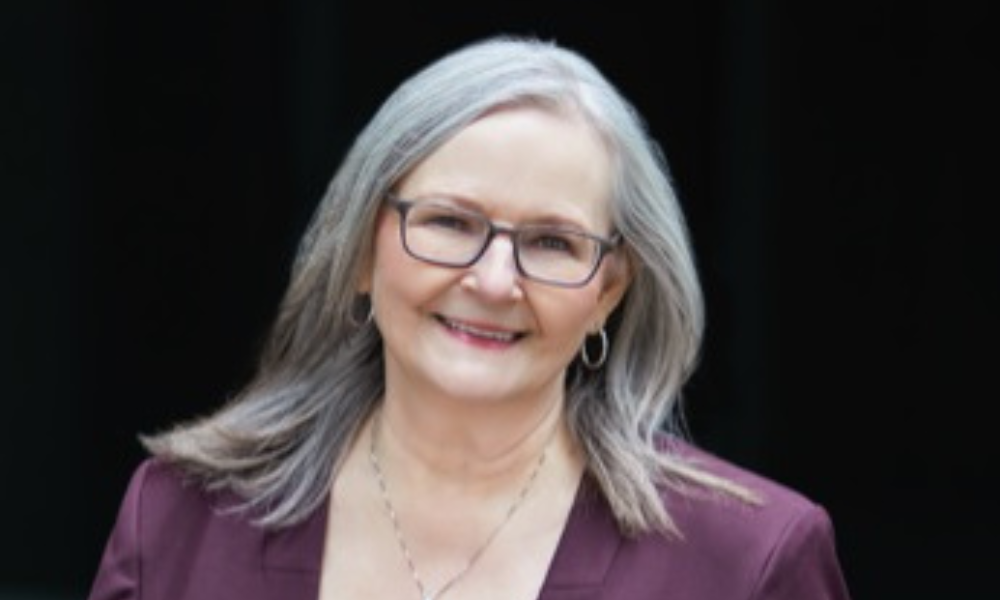 This article was produced in partnership with Equitable Bank
Karen Surca, of Canadian Mortgage Professional, sat down with Simone McMillan, regional channel manager with Equitable Bank, to discuss 20 years in the reverse mortgage business and how this unique equity-based mortgage option is gaining traction among older homeowners
If there is one thing that has remained consistent in a rapidly evolving mortgage market, it is the long-held desire of older Canadians to stay in their home. Looking at options to make that happen has increased in popularity as a result.
Utilizing home equity, in the form of a reverse mortgage, to help finance the costs of staying put, has evolved from negative stereotyping to a now more accepted and increasingly popular solution.
Simone McMillan (pictured), regional channel manager with Equitable Bank, has brought 20 years of specialized reverse mortgage experience to her current position with Equitable Bank.
"Equitable Bank is Canada's Challenger Bank, and we bring that challenger mindset to our entire business including reverse mortgages," McMillan stated.
"We have delivered an improved reverse mortgage option and created more choices for homeowners. Our presence has boosted the validity of reverse mortgages in Canada and we're helping expand the market," she elaborated. "Homeowners and brokers that may not have considered a reverse mortgage before are now thinking about it as an incredibly useful financial solution."
The reverse mortgage equation
When it comes to the nuts and bolts of how reverse mortgage solutions can help the baby boomer demographic, McMillan refers to the economic advantages that tapping into arguably their biggest asset can represent. "One thing Canadians of all generations know is that their home has typically served them well, and it's helpful to understand how it can continue to serve them," she said.
Read more: Equitable Bank launches new reverse mortgage product
As more people look to benefit from having made a smart investment in a home years ago, understanding both parts of the reverse mortgage equation are a great first step.
"They want to understand the full picture, run the numbers, and calculate whether there may be any impact on their home equity. Understanding both parts of the equation is a great first step and this can help people feel more at ease with the concept of an accumulating mortgage," McMillan shared.
The first part of the equation is your mortgage balance, and the second part is your home appreciation, and what these are both doing over time. Those two data points can help a borrower be confident in understanding whether a reverse mortgage is likely to impact their home equity.
Reversing the misconceptions
One of the key challenges reverse mortgages have faced over the years is dispelling long-held stereotypes and misconceptions that have floated around the product. Influencers such as family, financial planners, and lawyers are often surprised about how much has changed even if they last looked at reverse mortgages a year ago.
"Twenty years ago, reverse mortgage options really were considered a last resort. We were the last option to help people in dire financial situations at the time," McMillan said.
"When I entered the reverse mortgage industry 20 years ago, there was only one very high-interest rate. There were no other rates to choose from and payout charges exceeded 12 months of interest. Neither was very attractive to borrowers," McMillan described.
As the market evolved, so did the reverse mortgage options.
"Rates and terms are now competitive, and the types of advances have changed. There is more flexibility in the loan-to-value (LTV), and you are no longer locked into the product with high prepayment charges," McMillan elaborated. "We've taken into account that borrowers' situations may change."
"Baby boomers are more accustomed to having mortgages and now look at it as a smart decision to get all their assets working for them."
Read next: Equitable Bank announces latest acquisition
McMillan has seen firsthand the evolution and acceptance of the reverse market in the Canadian mortgage space. She acknowledged that "there are still people that don't have a full understanding of how it works," yet there are many that are doing their research and understanding how they can eliminate traditional mortgages or higher interest debt and the required monthly payments. "They are looking for brokers who can help them and who is up to date on reverse mortgage options."
When asked how the changing reverse mortgage product has impacted her job, McMillan answered with reflection.
"It's special to be one of a handful of people in Canada that has dedicated two decades to growing the reverse mortgage market. When I look back at 20 years in the reverse mortgage space, it's not really the 20-year milestone that I'm most proud of, it's having contributed to building this sector, and seeing firsthand retirees improve their retirement," McMillan described.
"It's rewarding to be part of that evolution."
Heading in reverse
Reverse mortgages are an important piece of Equitable's business. Equitable Bank has a regional team with expert knowledge and understanding of reverse mortgages, which helps to address the needs of brokers exploring the solution for their client base.
"We will work with brokers closely to support whatever they need to propel their business in this sector," McMillan said.
"The good news for brokers is it is easier than ever to introduce reverse mortgages to their clients. There are many great solutions available today. We are here to help with their professional relationships and networks, wealth managers, financial planners, and lawyers to understand how reverse mortgages really work too."
"You can get a reverse mortgage and continue to grow home equity. It's not an either-or," McMillan concluded.
Simone McMillan
Having worked for both major reverse mortgage lenders, Simone is one of only a few people who has contributed 20+ years to the evolution of reverse mortgages in Canada. There's not much she doesn't know about reverse mortgages. What makes Simone's day great? The privilege of delivering rewarding outcomes for brokers, while helping Canadians live comfortably in their retirement years. Simone is Equitable Bank's dedicated sales lead for Western Canada.