HomeEquity Bank recaps the first half of 2022 Specialized Lending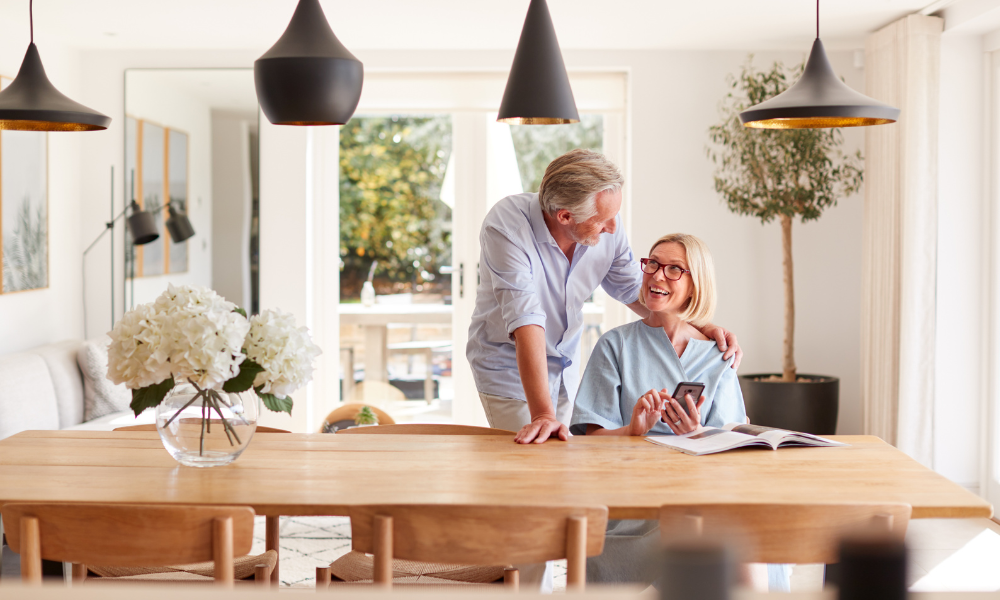 This article was produced in partnership with HomeEquity Bank
As the last month of the year, December is often a time of reflection as we prepare ourselves for the challenges and opportunities of the new year. From kicking off 2022 with a supercharged commission rate to providing practical advice on how clients 55+ can leverage up to 55% of their home's equity, HomeEquity Bank shared valuable information with broker partners over the first half of the year. Let's recap it here.
January
Starting 2022 on a great note, HomeEquity Bank offered an exciting and lucrative opportunity for brokers: an extension on its supercharged commission rate on new deals over $250,000. Though the promo rate – boosted to 175bps – was initially set to end on March 31, HomeEquity Bank made the increased commission permanent. From April 1, 2022, the base rate for Mortgage Broker Referred deals was boosted to 110bps, and members of the PEAK Rewards program receive additional basis points aligned with their current status. These supercharged commission rates provide more incentive than ever to help clients access the funds they need to live their retirement on their terms.
The start of the year was also marked by ongoing economic uncertainty, and HomeEquity Bank's suite of reverse mortgage products became more popular among Canadians 55+ seeking the financial flexibility to help those closest to their home and their heart – their family. Clients looked to their trusted mortgage brokers for advice on how best to help adult children struggling in a challenging economy while maintaining their own homes and lifestyle. Brokers were able to provide solid financial options that leveraged clients' home equity and met that need.
February
One of the greatest benefits of a reverse mortgage is its ability to act as an effective retirement tool. While it's great news that Canadians today live longer than generations before, the downside is that they require more savings to support them. Leading up to their exit from the workforce, your clients can take advantage of their home equity through the CHIP Reverse Mortgage or Income Advantage. Whether they receive a lump sum or opt for the convenience of monthly or quarterly advances, both are great options that can help with budgeting – and offer an ongoing boost to their regular income and savings, including the ability to maximize their RRSP contributions.
A reverse mortgage can also be used as a strategic bridge financing tool. You may have clients who have decided to find their dream home, worry they'll lose it, and purchase it before selling their existing home. By doing so, they might discover they don't qualify for a large enough traditional loan, jeopardizing their dream for their future. Instead of seeing that perfect property slip through their fingers, you can help your client by walking them through the benefits of CHIP Open, a reverse mortgage with no prepayment penalties that is ideal for short-term situations.
March
An increasingly common reason clients seek out the flexibility of a reverse mortgage is to provide an early inheritance. Especially considering the economic climate, many Canadians who own their homes are interested in helping their family members sooner rather than later. HomeEquity Bank shared the story of the Acquins, a couple who wished to help their granddaughter pursue her higher education dreams and were delighted when their broker pointed them to the CHIP Reverse Mortgage by HomeEquity Bank. The financial solution even allowed them to divvy the amount into yearly gifts, portioning out their granddaughter's inheritance at the beginning of each academic year. With no regular mortgage payments until they move or sell, the Acquins were able to contribute to their granddaughter's future while maintaining their lifestyle and the ability to age in place – their ideal scenario.
HomeEquity Bank asked brokers if they were ready to make more money by riding the retirement wave – a question that carries over into 2023. Reverse mortgages are a $5 billion industry, and Canadians 55+ are the country's fastest-growing demographic, meaning brokers have a terrific opportunity to grow their business while helping clients 55+ live their retirement to the fullest. Start the New Year by expanding your book of business and providing a full-service experience to your client base.
April
Canadians 55+ are Canada's largest and fastest-growing demographic, and this group also has over $1 trillion locked in their home equity. A reverse mortgage is an innovative financial planning tool because while homes are an asset class, withdrawals do not generate taxable events. The money your clients receive is a loan, isn't added to their taxable income, and therefore doesn't affect any critical government benefits. The extra cash can be used to fund your clients' retirement lifestyle, pay down debt, complete home renovations, or purchase an investment property – all without triggering any tax time backlash.
How much do your clients know about reverse mortgages? One of HomeEquity Bank's priorities is educating all Canadians about the benefits and the facts. Reverse mortgages can help Canadians 55+ access the equity in their home, tax-free, for example, while tens of thousands of Canadians are using a reverse mortgage as part of their financial plan. But time and time again, five common misconceptions around reverse mortgages crop up – and they might be misleading your clients. As Canada's leading provider of reverse mortgages, HomeEquity Bank helps you set the record straight.
May
Following on the heels of the article dispelling common misconceptions, HomeEquity Bank shared a piece that promoted the truth: the CHIP Reverse Mortgage has enabled tens of thousands of people across the country to access up to 55% of the value of their homes. These homeowners 55+ were able to enter their Golden Years with freedom, flexibility, and confidence in their decision because HomeEquity Bank puts four safeguards in place to ensure your client's equity is kept safe and secure: the client always retains title and ownership of their home; lending amounts are conservative; homes typically appreciate; HomeEquity Bank's No Negative Equity Guarantee.
June
Heading into the summer months, the cost-of-living continued to rise, and Canadians increasingly turned to debt to cover their expenses. While HomeEquity Bank's CHIP Reverse Mortgage became a timely way to provide relief for clients 55+, many were already retiring in debt. This caused people to delay retirement or even "unretire" and head back to work when the situation proved too unmanageable. The CHIP Reverse Mortgage is an excellent debt consolidation tool, helping clients preserve their homes and the retirement they've always dreamed of – and making it well worth discussing whether it suits your client's needs.