HomeEquity Bank recaps the second half of 2022 in Specialized Lending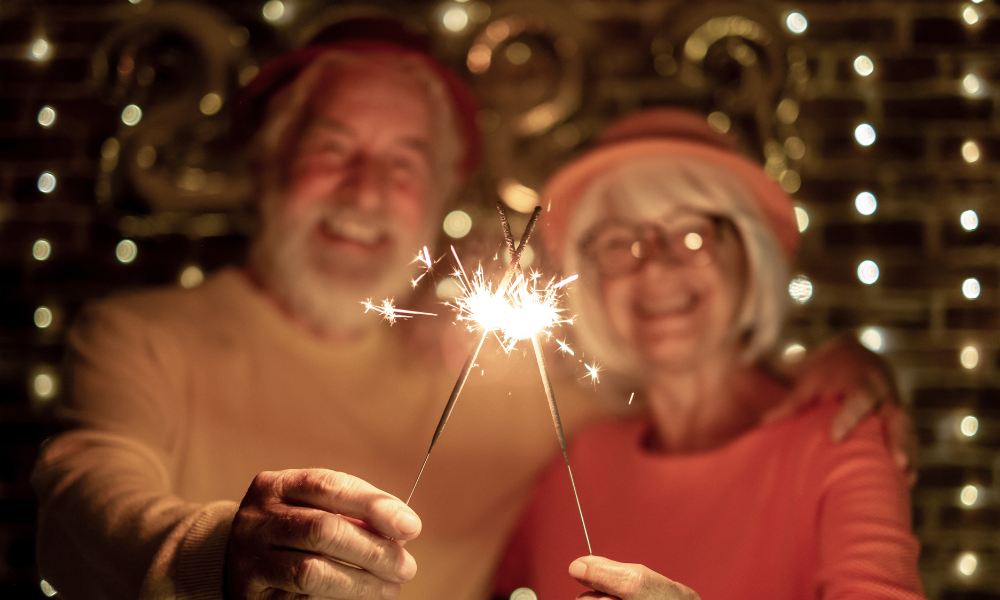 This article was produced in partnership with HomeEquity Bank.
With December often a month of reflection as we prepare ourselves for the challenges and opportunities of the new year, HomeEquity Bank is revisiting the valuable information it contributed over the last 12 months. From specific ways clients 55+ can benefit from accessing up to 55% of their home's equity to dispelling myths around reverse mortgages, HomeEquity Bank closed out the year strong. Following a look back at the first half of the year, here's a summary of what HomeEquity Bank shared in the remainder of 2022.
July
Facing sky-rocketing cost-of-living – in March, the annual rate of inflation hit 6.7%, the fastest year-over-year increase in the consumer price index in over three decades – household budgets were squeezed from all angles. Many Canadians sought a way to ease some of their financial stress. HomeEquity Bank's suite of reverse mortgage options is increasingly part of the financial planning discussion for seniors because they supplement cash flow to help cover rising monthly expenses while keeping your client in the home they love. And, critically, a reverse mortgage saves them from depleting investment accounts in this economic climate.
Traditionally, people consider downsizing as a solution to restricted incomes and aging. But there are better solutions than this. Leaving aside the emotional and social impacts of moving, homeowners planning to use sale proceeds to help fund retirement often don't understand the true cost of downsizing. This is a situation where a knowledgeable broker can make all the difference by highlighting how they can age in place while still receiving a much-needed financial infusion: unlocking the equity in their home through a reverse mortgage.
August
Retirement has changed, and so have your client's needs as they enter their golden years. No longer expected to wind down activities, many embrace this period of their lives as a time to explore new opportunities and pursue new interests. How can you support these clients heading into "New Retirement"? Learn about the four pillars that impact the quality of life after retirement and how this can be applied to a financial strategy that leverages HomeEquity Bank's reverse mortgage products.
It's important for brokers and clients to understand the safeguards in place for the CHIP Reverse Mortgage by HomeEquity Bank. While three of the four safeguards are essential, the fourth and final level of security speaks directly to concerns in today's economic climate: the No Negative Equity Guarantee. As a federally regulated bank with over 35 years in the business, your clients are in good hands with HomeEquity Bank. As long as your client meets their property taxes and mortgage obligations, HomeEquity Bank guarantees that the amount owed on their due date will not exceed the fair market value of their home – giving you and your clients peace of mind.
September
In this economy, retired Canadians are feeling the pinch two-fold, and it's an issue that's only grown since this linked article was published in the fall. Facing increasing expenses and concerned that inflation is eroding retirement savings, many need solid financial options to help ease the pressure. A reverse mortgage can give those clients the cash they need now while they wait out the worst of the economic storm, with the bonus of maintaining or even improving their standard of living in retirement.
The CHIP Reverse Mortgage can be a gamechanger for clients going through a "grey divorce," defined as a marital breakdown between a couple over the age of 55 who are retired. For example, suppose a client's spouse comes off the title of the marital home upon executing a legally binding settlement agreement. In that case, the client can use the tax-free proceeds of the CHIP Reverse Mortgage to buy out the other spouse and remain in the house. The spouse who bought out can use the proceeds of the settlement as a down payment for their residence.
October
The biggest piece of advice HomeEquity Bank has for brokers is to listen closely to your client. What are they telling you about their life circumstances and financial situation? Many people aged 55+ face similar challenges, such as retiring with debt they'd like to consolidate or poorly performing investment portfolios. By asking the right questions, you can determine the best way to help them. Is a reverse mortgage right for your older clients? There's only one way to find out: have the conversation.
The amount of equity a client has in their home determines the loan size available to them through a reverse mortgage. In this article, HomeEquity Bank lays out the basics so that when presenting clients with a reverse mortgage option, you can give them an overview of what home equity is, how it works, and, most importantly, why it's worth tapping into.
November
November brought the Bank of Canada's sixth bump to its overnight interest rate, and many brokers voiced concerns over how this would impact their business. However, there are ways to stay top-of-mind with clients, including reaching out to as many people in your database as possible. It never hurts to send a short note checking in, and you never know where referrals may spring from. Another tip is to ask clients about their 55+ parents, as you may be able to assist if they're struggling with monthly cash flow. Showing empathy to your client and their family and bringing solutions like a reverse mortgage to the table builds trust that will carry you through the tough times.
In the current inflationary landscape, many of your clients may be wondering what the better option is regarding fixed versus variable mortgages. Those 55+ may be interested in exploring reverse mortgage options to manage their financial needs while remaining in the home they love, while those who already have a reverse mortgage may be eager to review their rate. Though there's no straight answer to that question, HomeEquity Bank provides some pointers for brokers when discussing options.
Takeaways
From providing education and opportunities in the reverse mortgage space to bringing awareness ­– and solutions – to the challenges many clients 55+ are facing, HomeEquity Bank aligns itself with brokers every step of the way. Contact a HomeEquity Bank BDM today, and head into the new year with the knowledge you need to provide holistic service to your client base.
HomeEquity Bank wishes its broker partners a happy and healthy holiday season – see you in 2023!