The sector's mainstreaming, already underway before COVID-19, has sped up in recent years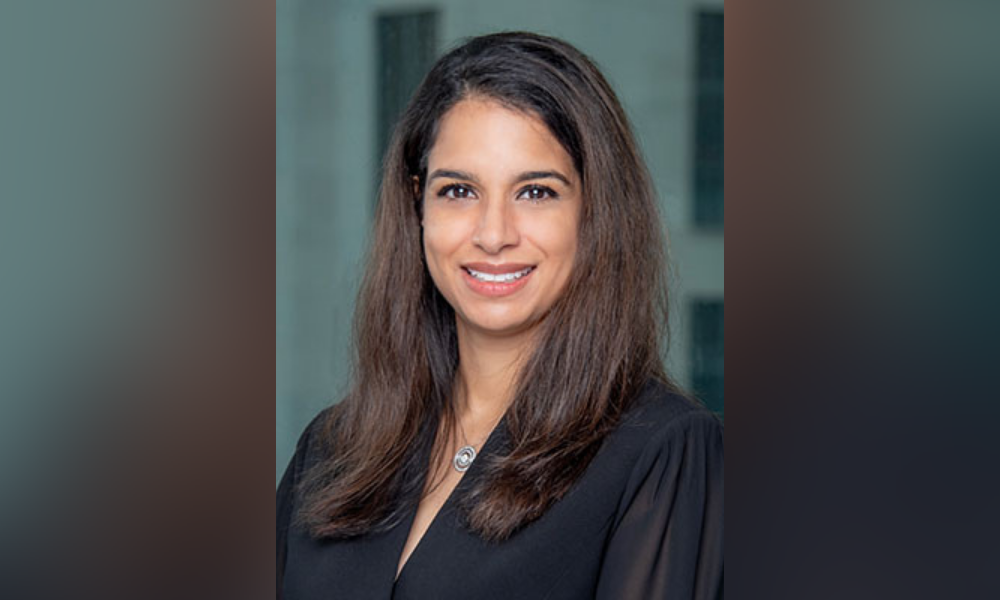 It's a well-trodden discussion point in the mortgage industry: that the introduction of tighter rules and qualifying requirements for mortgage lending contributed to the mainstreaming of the private space in recent years, even before the outbreak of the COVID-19 pandemic.
However, that section of the market has also witnessed strong uptake in recent times thanks to a host of other factors – not least the growing realization that it offers a strong vehicle for investment, according to a legal expert with wide experience in private lending.
Zahra Marani (pictured top), co-founder and managing partner at the Toronto-based Marani Law LLP, told Canadian Mortgage Professional that real estate investors in the current market were often comfortable with the higher borrowing rates associated with private lending because of the knowledge that their investment would likely be worth many more times those rates.
"A lot of investors have jumped into the market and understand that they may make 25-30% on their investment, so they're happy to pay 8-10% in the private mortgage space because they know what they're doing in terms of how to make their 25-30% work for them," she said. "They don't want to go through the rigmarole of the banks."
Marani's company includes private lending law as one of its niches, assisting both lenders and borrowers in closing those types of transaction, drafting mortgage commitments and negotiating mortgage renewals.
She said that the company had built up a book of private lenders, individuals and organizations that lend to clients who can't go to the bank but can prove equity, with many of those borrowers choosing a private option because of their preference for a short-term solution.
"Some of them are opting not to go to the bank because they only need the money for six months and they don't want to get into a long-term arrangement with the bank, and some of them don't want to go through the paperwork because they do this every three to six months," she said.
Read next: What can go wrong on a real estate file at the lawyer's office?
While the space's growing popularity had already been afoot prior to the COVID-19 pandemic, the extraordinary events of the past two years have helped fuel that rise as Canada's housing market took off amid layoffs, furloughs and more on the country's jobs front.
"2020 onwards saw another uptick in that space for a number of reasons, one being that people had hiccups in their applications because of taking time off work during COVID and then not being able to show the record to the bank that they needed in order to qualify," Marani explained.
That's corresponded with an increase in the quality of private deals being funded, she said, as otherwise strong borrowers have seen themselves turned away because of those pandemic-related employment complications.
On the lending side, Marani said that the influx of new entrants to the private market had served to drive its rates down, with more competition than ever meaning customers were often content to pay borrowing costs only slightly higher than those of institutional lenders.
"Because the bank processes have been so much more stringent, and borrowers know what they're doing in the real estate market in terms of their investments – particularly in an upwards market which we've seen for years now – sometimes the borrowers are happy to pay the extra couple of points, especially because some private mortgages are as low as 5.99% or 6.99%," she said.
Average mortgage interest rates in private lending have dropped by about a percentage point, she added, over the past couple of years, in a development that she attributed mainly to more competition in that space.
Of course, it's essential that private lenders and borrowers alike are confident that the transaction makes sense, Marani said, with a number of questions helping both get a better idea of whether the arrangement was a good match.
Read next: Is a commercial surge underway?
"'What are they buying? Where's the property? What's the profile of the borrower? Do they have other properties, and what do their other debts look like? What's the exit strategy?'" she listed. "We're looking for mutual short-term benefit for both the borrower and the lender here."
Immigration law is another prominent component of Marani Law's work, highlighting the likely impact of a return to more normal levels of immigration on Canada's housing markets in the near future.
"I think demand in the real estate market is going to rise higher from immigrants not just in the rental market, but also in the purchase markets," she said. "We're seeing that trend of people going back downtown, so I think we'll see the real estate market – particularly in the Greater Toronto Area – start to swell again."