Developing and strengthening relationships were key to higher volume, executive says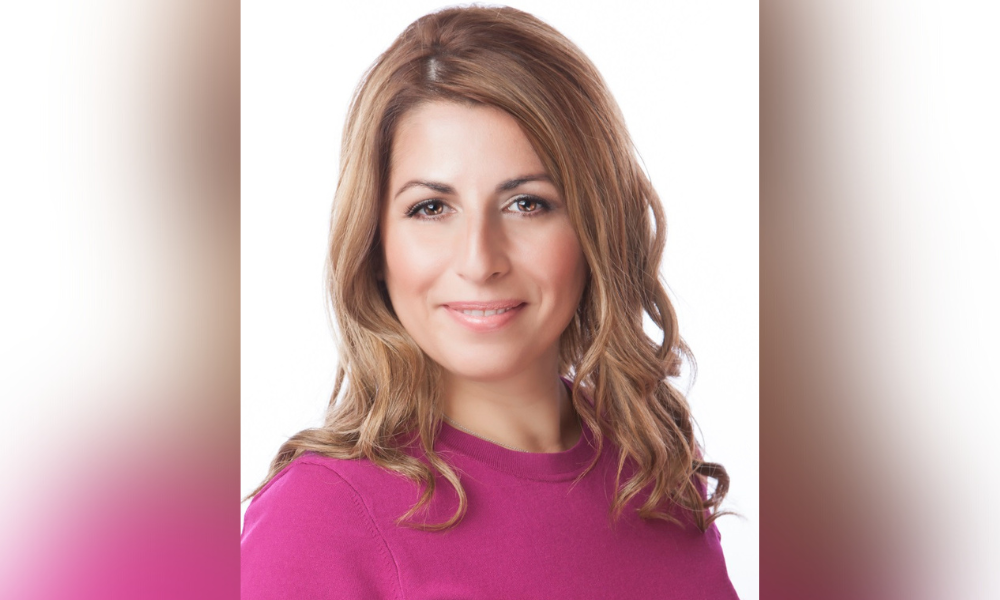 HomeEquity Bank rode the waves of a challenging and much-changed mortgage market to shatter the $1 billion mark in reverse mortgages funded in 2022, a performance that saw its volume rise 30% over the previous year.
That achievement was hailed by the company's senior vice president and chief marketing officer Vivianne Gauci (pictured) as a testament to its focus on developing strong relationships, not least with Canada's mortgage broker community.
"We're very proud of the results because they reflect the hard work of everyone at HomeEquity Bank, from our BDMs to our underwriters to our client relations team – but also because it reflects the incredible partnership that we have with our referral partners, including our broker partners," she told Canadian Mortgage Professional.
"Our broker partners continue to recognize the value of CHIP [reverse mortgage] as part of a solution that meets our retirees' needs as they continue to look for ways to finance retirement."
In a market that saw rapid interest rate increases and higher borrowing costs last year, Gauci said HomeEquity Bank's results showed that demand for reverse mortgage solutions continued unabated, with a growing number of Canadians over the age of 55 turning to those options for their financing needs.
"What we saw was that even though the market was tough, the core need didn't go away – the core need being financing retirement while staying in the homes that people love," she said.
"So people continue to choose CHIP as a recognized brand name for Canadians to live retirement on their own terms. Absolutely, these are unprecedented times, but people still understood that we were the place to come in order to address a need that frankly isn't going away, and if anything is only increasing."
The outlook for Canada's mortgage market in 2023 remains uncertain. Inflation has ticked downwards in recent months but remains well above the Bank of Canada's target rate of 2%, and while the central bank has indicated that it looks set to hit pause on further rate hikes in the coming months, those rates aren't expected to come down anytime soon.
The Bank of Canada has probably reached the end of its rate-hiking cycle for now – but it still needs to keep Canadians on their toes about the possibility that that could change, according to CIBC's Benjamin Tal.https://t.co/fWTuj5MB5K

— Canadian Mortgage Professional Magazine (@CMPmagazine) January 26, 2023
Against that backdrop, the reverse mortgage market could continue growing as Canadians opt for those solutions over other borrowing options, Gauci suggested.
"Accessing home equity through [a reverse mortgage] will continue to be a key financial solution because it gives people choice and flexibility – and at a time when other payments may be increasing, CHIP really allows you to reduce the impact of those increasing payments because no monthly mortgage payments are required," she said.
"Our solution helps to alleviate some of the pressures in some of the increasing costs, not just in terms of other payments but even a general cost of living. So we would continue to expect to see the need for the product."
What role can brokers play in the reverse mortgage market?
Gauci highlighted HomeEquity Bank's commitment to its broker partners, noting that financial services veteran Rene Quercia had recently joined the company as senior vice president, mortgage broker channel with the specific aim of liaising and strengthening relationships with Canada's broker community.
As always, education is a key way for brokers to build expertise in the reverse mortgage space, Gauci added.
"I would love for there to be a greater level of awareness amongst brokers of all the different types of uses that the CHIP Reverse Mortgage makes sense [for]," she said. "For example, in addition to debt consolidation or providing an option under an income supplement type of solution, we're also seeing a lot of people coming to us because they're trying to help their kids gain a foothold in the real estate market.
"And that's never been truer than today as things continue to become more and more difficult for younger people to get into the housing market. We keep seeing parents who want to help their kids and don't want to wait another 20 to 30 years to pass along that help in the form of an inheritance. They want to do that now."
Canadians are also tapping into a reverse mortgage for healthcare needs, Gauci added, allowing them to remain in their home while getting the care they require.
"It's just really about making sure that we continue to help brokers raising the awareness level of all the different ways that a CHIP Reverse Mortgage can be used to meet clients' needs," she said.
Are you seeing a growing number of clients who want to have conversations about reverse mortgages? Let us know in the comments section below.