The company's software speeds up the mortgage process on all sides – and provides vital updates at all stages of a deal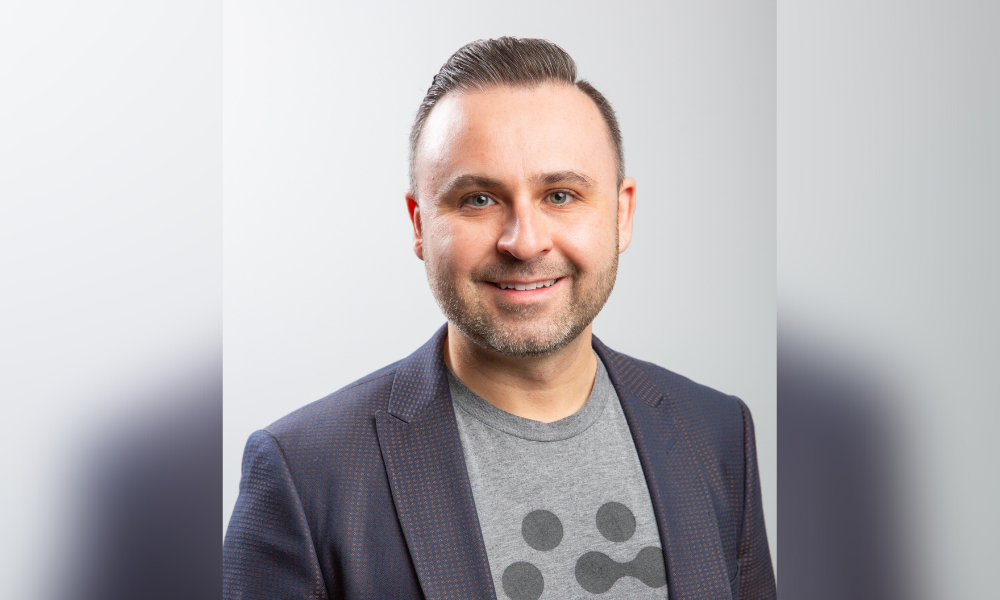 This article was produced in partnership with Mortgage Automator
Fergal McAlinden of Canadian Mortgage Professional sat down with Joseph Fooks, co-founder of Mortgage Automator, to find out more about how the company's products help mortgage brokers
It's well known in the mortgage industry as an end-to-end loan origination and servicing software for private lenders – but Mortgage Automator's streamlining of the mortgage process has also helped make life easier for mortgage brokers, according to the company's co-founder.
Joseph Fooks (pictured top) told Canadian Mortgage Professional that the platform ultimately allowed lenders to turn deals around faster, meaning brokers can get approvals more quickly, while keeping all parties apprised of the latest updates at every stage.
Its recent integration with Newton Velocity also means Mortgage Automator is now the only service provider on the private lending side able to operate with the trifecta of Canada's largest platforms (Filogix, Lendesk and Velocity).
"It further solidifies our position in the private space for lenders, and from an origination standpoint we have the highest connectivity to most brokers in the country," Fooks said. "That's a very good chunk of the market that we can now offer our clients access to across Canada."
Its integration with a leading law firm offers another invaluable asset for brokers and all participants in the mortgage process: the ability to receive regular notifications about what's currently happening in the application and what steps remain.
That allows lawyers to send real-time updates via text and email to anyone they choose, so that if (for example) an appointment is arranged between the lawyer and borrower for a certain date or time, a notification is sent out to the appropriate parties associated with the file.
Those updates can be provided for appointments being set, clients signing the documents, funds being requested, files being funded, and more.
It also solves a significant problem that sometimes exists with the mortgage process: the fact that brokers and lenders alike can be kept in the dark by what's happening at the lawyer's office and with the status of an application.
That's a difference from the traditional scenario which often sees the broker calling the lender, asking them to call the lawyer so that the lawyer would call the other side and see what's happening, and wait for them to email or call back when they had the time.
For brokers, this means that they're kept up to date about what's happening with the application much more than they otherwise might have been.
"We have the ability to fully streamline the entire process, and we create efficiencies where response times [and] documents for closings are now expedited so that everyone can be kept in the loop in real time because of our system," Fooks said.
"We think this will be a game changer for the industry because a lot of the time, lenders aren't aware with problems on a file quickly enough – they don't know if the client hasn't signed, or appointment has been set.
"That can create a lot of friction between the lender and the broker when it's actually nobody's fault, just poor communication between the borrower's lawyer and the lender representation."
Another new development from Mortgage Automator will give brokers even more insight into the current status of the mortgage process and what remains: its brand-new broker portal, currently in beta testing and set for full launch in the second quarter of 2022.
That portal, with a simple and intuitive interface, will provide brokers a place where they can upload files, see their application status, and get more information on whether a file has been approved or rejected.
In cases where brokers might otherwise be wondering what's holding up an application or file, they'll now be able to log in and directly view messages from lenders indicating what conditions are outstanding, with options to upload the documents that are required.
Ultimately, the effectiveness of Mortgage Automator's offerings for lenders has had a significant positive impact on Canada's broker community, Fooks said, accelerating the mortgage process on all sides and providing clarity for brokers during times of unprecedented high volume.
"We definitely hear a lot from our existing customers that their brokers praise them for how fast they're able to fund deals," he said. "I think in a way, the lenders that use Automator are creating a new standard of customer service.
"With everything these days automated and digital, there's definitely a new modernized standard of customer service where brokers expect to hear back within one business day or even the same day quite often. We can help make sure that happens."
Joseph Fooks is the co-founder of Mortgage Automator, a technology firm in the private mortgage space aiming to make the loan origination and servicing process as seamless as possible.