In today's economic situation, do these five things to stay top-of-mind with clients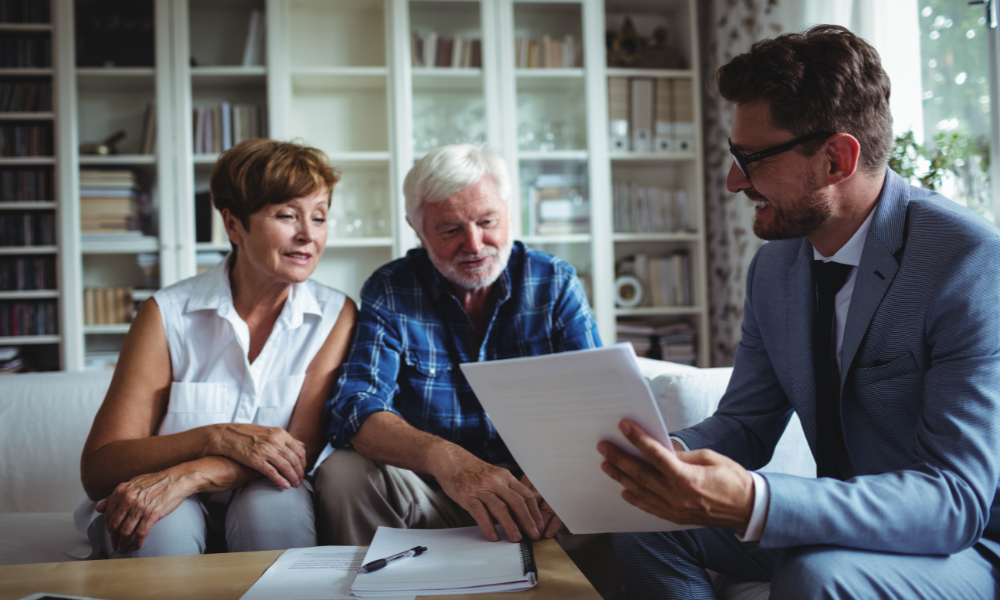 This article was produced in partnership with HomeEquity Bank.
As the Bank of Canada pushed out its sixth bump this year to its overnight interest rate, many brokers are concerned about how this steady rise will impact their business – especially as many are already experiencing a significant dip in their regular flow.
Interest rate hikes have effectively slammed the brakes on the housing market, with the average home price falling by 22%, or $175,000, over the last seven months. This year, Canada's benchmark home price hit $746,000, a 3.3% year-over-year increase for September. However, it's down by 1.9% month-over-month and, if it continues to trend downward, we could soon see it dip into negative annual change territory. A 50bps rate hike by the Bank of Canada in October caused prime rates to rise to 5.95%, the highest it's been since early 2008, and the rate hikes and rising bond yields are relentlessly pushing up borrowing costs.
Keeping in mind the natural cycles of the market, the picture won't be bleak forever. But for now, brokers must think outside the box and ensure they stay relevant as clients navigate the choppy economical waters.
How to stay top-of-mind for clients
1. Follow up
When business is doing extremely well, there's often not the time or capacity to follow up with past clients. But now that things are sluggish, it's the perfect opportunity to touch base with those you've worked with in the past.
Following up is a great way to show your clients that you're paying attention, that you care, and that you're concerned for them and their wellbeing. Reaching out also reminds them you're there and ready to help, which can lead to more referrals. And this contact doesn't have to be limited to a gloomy housing market outlook – in fact, it shouldn't be.
Looking ahead to best practices, make a point of keeping in regular contact with past clients. This helps you understand their needs and what mortgage products might fit their financial situation. Building a relationship provides an opportunity to offer more services, benefitting the client – and your book of business – long-term.
2. Mine your database
Brokers consistently report that many clients are repeat clients, so diving into your database is well worth the effort. Fair warning: many of these people may now be in a hard place financially so you'll need to have a tough conversation with them about renewals – especially tricky with those that you originally suggested a variable rate mortgage to – but although those conversations are uncomfortable, having them in a frank, honest, and genuine way will put you top-of-mind for future potential deals with the client, or as a referral for their family and friends.
3. Call clients currently in a fixed rate mortgage
Clients who hold fixed rate mortgages may still be spending as freely as they have before, not realizing what the mortgage rates will be at renewal. It's a helpful value-add to reach out to these clients in advance of their renewal to ensure they're aware of what they can expect from their new mortgage payments.
This is also an ideal time to discuss the differences between fixed and variable mortgage options, which all homeowners should know – but some don't, and others could use a refresher. Again, all-important referrals can be gained here too as clients are, more often than not, very appreciative of your concern. Overall, being the first to reach out for a discussion that's in their best interest is a proactive and positive move.
4. Be proactive on social media
According to Oi Marketing, intentional use of social media marketing is one of the best ways to reach a larger market, and the tool is a key differentiator for keeping your business on the radar of clients and prospects. To make your mark:
Be social
As the name implies, actually being social is vitally important. Engaging with clients via social media platforms where you have a presence helps them feel connected and validated, and lays the groundwork for thinking of you when their mortgage is up for renewal.
Be consistent
Beyond participating and building those relationships online, consistency is the single most important factor in an impactful social media plan. One piece of advice is to be mindful of what you share: find a balance in terms of content by making sure you aren't posting too much of one type of content and not enough of another.
A posting schedule can be helpful in ensuring consistency. Try creating a plan for each day's posts for each social media channel you have – and then make sure you stick with it. Keep in mind that each and every time you post, it's another opportunity to reach your audience and make an impression. HomeEquity Bank's Broker Launchpad has a sample content scheduler excel sheet that includes dates/times and can be a helpful guide when mapping out content.
The bottom line is if you stop posting or put no thought into what you share, it's easy for people to forget about you or even worse, unfollow you and you lose this avenue of connection.
5. Ask your clients about their parents
Finally, ask your clients how their parents are faring during this time. You may be able to assist if they are homeowners over the age of 55 who are struggling with monthly cash flow. It's the perfect opportunity to introduce them to a reverse mortgage, which is a loan secured by the value of the home but with no monthly mortgage payments required. It provides access to tax-free cash of up to 55% of the appraised value of their home and accessing home capital helps many Canadians supplement their retirement income.
Showing empathy to your client and their family builds trust, as does bringing your knowledge of financial options to the table. Reach out to a HomeEquity Bank BDM today if you'd like to brush up on the CHIP Reverse Mortgage and the advantages it offers.
A silver lining
In a volatile economic setting, re-establishing connections and branching out to source new opportunities is vital to keeping your head – and your business – above water. By immediately implementing some or all of these tips and keeping them in mind going forward, you can take your business from simply surviving a down cycle to thriving when the market settles once again.
If you are interested to learn more about how to stay top of mind with your clients in the current landscape, join our webinar on Wednesday, Nov. 30 at 3:00 pm EST, hosted by our VPs, Referred Sales, Nick Chant and Mahmood Ladhani. Register for the webinar.