CHIP Reverse Mortgage allowed one couple to gift an early inheritance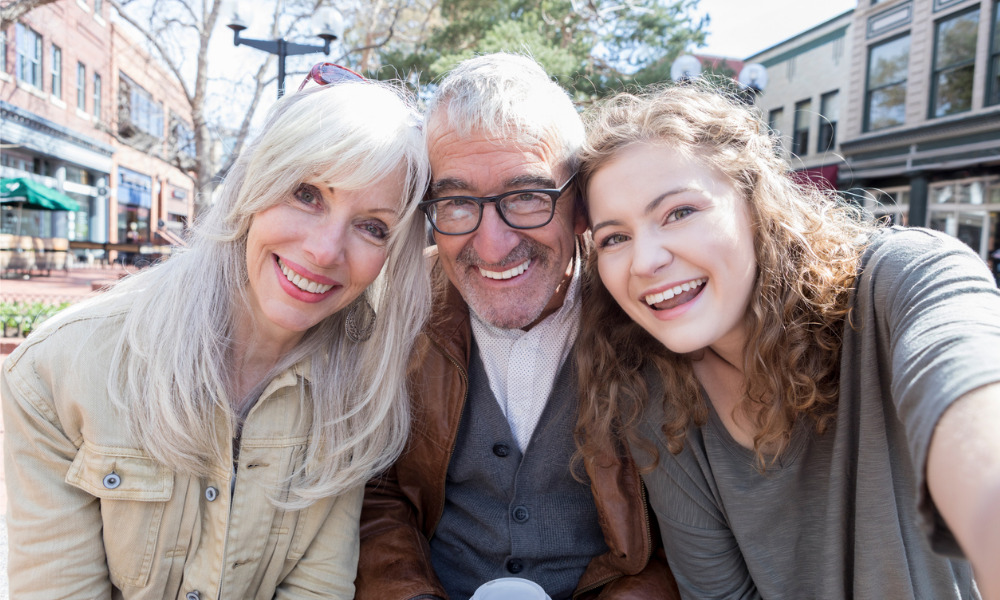 This article was produced in partnership with HomeEquity Bank
HomeEquity Bank's CHIP Reverse Mortgage helps Canadians 55+ live the retirement of their dreams. Whether they're looking to fund necessities, like renovations and clearing debt, or luxuries, like travel and dining, a reverse mortgage ensures that they are living retirement on their terms. One increasingly common reason for clients to seek out the flexibility of a reverse mortgage is to provide an early inheritance, ensuring they get to help those closest to them.
The situation
Keith and Sandra Acquin are a married couple in their late 70s, and, at this stage of their lives, nothing makes them happier than being involved with their children and grandchildren. They both feel strongly about supporting their family wherever possible and are currently celebrating their granddaughter Laura's acceptance to Queen's University, where she'll study computer science.
The Acquins are proud of Laura and want to help by gifting her an early inheritance. To cover her tuition fees, books and supplies, and living expenses throughout her four-year degree, they estimate the amount required to be around $120,000. To work out how best to afford this gift, they spoke to their financial advisor and were encouraged to look at HomeEquity Bank's suite of reverse mortgage products.
The solution
When the Acquins spoke to a broker about their options, they were happy to hear about HomeEquity Bank's CHIP Reverse Mortgage. It was the perfect financial solution to their predicament because it allowed the Acquins to access up to 55% of their home's $785,000 value in tax-free cash. Without the requirement of regular payments, the Acquins can maintain their lifestyle and age in place while still having the funds to help their granddaughter as she embarks on a new stage of her life.
Not only did the value in their home help create a living legacy, but the CHIP Reverse Mortgage allowed them to access the $120,000 in annual $30,000 sums. That amount covers a year's worth of school fees and expenses, allowing the Acquins to give Laura a portion of her inheritance at the beginning of each academic year. Laura is pleased that she'll be able to focus on her studies without having to work, and Mr. and Mrs. Acquin get to see their granddaughter make the most of her inheritance ­– a win-win situation and an important option for brokers with clients 55+.
"Being able to support our granddaughter with her education is so important to us," said the Acquins. "We're so glad the CHIP Reverse Mortgage helped us access the cash to do so."
Are you ready to help the Acquins?
Offering clients 55+ a range of options when they're making retirement decisions is a critical component for brokers looking to provide a full-service experience. If you're interested in learning more about how HomeEquity Bank can equip you to meet the various needs of clients over the age of 55, reach out to a BDM today.
HomeEquity Bank has been dedicated to providing Canadian homeowners 55+ with smart and simple solutions for enjoying the retirement they deserve - in the home they love, for over 35 years. It understands helping your clients is your top priority, and HomeEquity Bank is here to help make that happen with a range of products including CHIP Reverse Mortgage, CHIP Max, CHIP Open and Income Advantage.