The province's broker regulatory body identified consumer protection concerns associated with the private space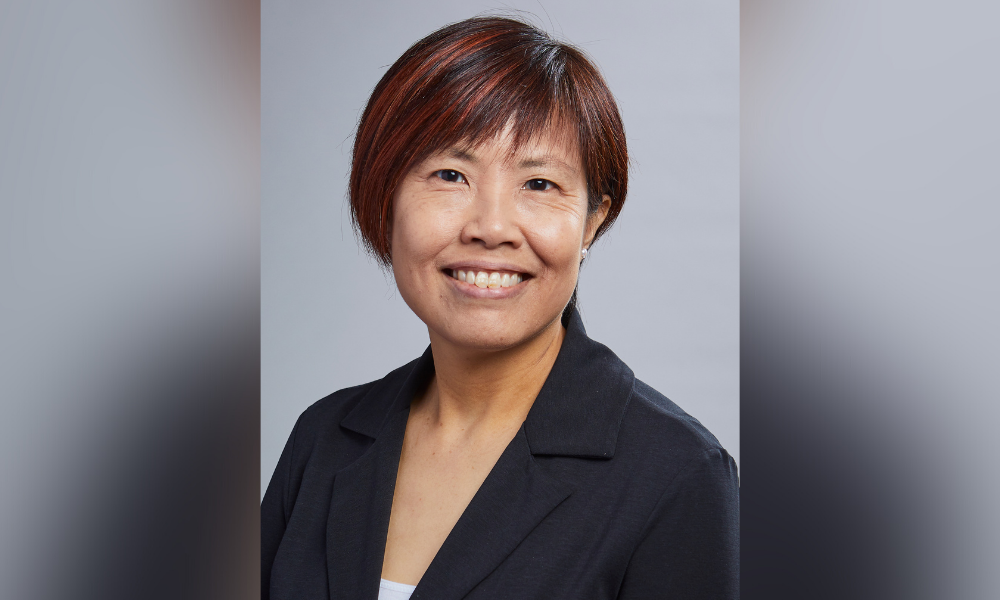 The private lending sphere remains a key focus for the Financial Services Regulatory Authority of Ontario (FSRA) with mortgage brokers operating in the sector soon likely to face higher education requirements, according to that organization's executive in charge of supervising brokers.
Speaking with Canadian Mortgage Professional, Antoinette Leung (pictured top), head of financial institutions and mortgage brokerage conduct, said the organization was working with the Ministry of Finance to implement a new licensing class specifically for agents and brokers who deal in private mortgages.
"This was really intended to make sure that consumers who have to get into mortgages that are not [traditional] are seeking help with professionals who have the expertise and competency to do that," she explained.
FSRA recently identified consumer protection concerns associated with private and alternative mortgage financing options, including that prospective borrowers in the area may be more financially vulnerable and could be taken advantage of.
It said practices had been spotted that are "generally not consistent" with the consumer protection intent of regulatory requirements related to brokering.
In 10 of the 39 mortgage transactions reviewed by the organization, commitment letters presented for signing to borrowers failed to identify or confirm the private lender, it said – a contravention of Section 26 of O. Reg 188/08, which requires brokerages to fully disclose the nature of their relationship with each lender to the would-be borrower in question.
Read more: What should be top of mind for brokers in private lending?
The new licence being proposed would help customers and investors receive better service from agents and brokers, Leung said, ultimately raising professional standards and improving the reputation of mortgage professionals during an important time for the industry.
"With the high home prices, as well as more homebuyers getting into non traditional jobs, we expect that there will continue to be demand for services of mortgage professionals," she said.
"What we want to do is [ensure] customers have confidence in this sector. We're trying to achieve that by working on initiatives that are going to strengthen the reputation of the sector."
FSRA views brokerages and their principal brokers as their partners in maintaining and elevating the reputation of the industry, Leung said, with the organization also committed to analyzing their challenges and sharing best practices to ensure compliance and strengthen conduct culture.
Regular dialogue and collaboration with the mortgage brokering sector will remain top of mind for the body as it maps out the years ahead, with even-handedness also a key priority amid heightened regulation of the province's private mortgage practices.
"It's really important for us to be able to find that balance while strengthening consumer protection," Leung said. "We're giving flexibility to the industry so they can run their business, evolve and innovate when the market changes or when consumers need change.
"Many people will likely buy one house, maybe only two in their lifetime, and they may only get one mortgage. What we really want to do in those instances is make sure consumers can rely on the professionals that help them and guide them through that process."
Read next: FSRA provides updates on industry trends
The organization has pursued a more principle-based approach in recent times, with its regulation of various sectors meaning that a one-size-fits-all approach simply doesn't work well.
That's a case of articulating the objectives and outcomes of regulation rather than issuing prescriptive requirements, according to Leung, allowing FSRA more flexibility in adjusting its regulatory criteria in the future.
"It means that when we assess whether somebody is achieving the outcomes that we want, we can really think about their business, their size, how is their operation, and then we can adjust the expectations," she said.
"That, from my perspective, is really helpful, being principle-based – and in a way, with no specific set requirements, the regulated firm can actually have more room to innovate and to change the business."
Its collaboration and consultation with the mortgage broker profession, meanwhile, has added a crucial layer to FSRA's work, Leung said – giving it the ability to understand the concerns and challenges facing mortgage professionals in their daily work.
"We want to right-size it and find the solution that's fit for purpose," she said. "What I mean by that is having regular dialogue and collaboration with the sector, and have a better understanding of what the sector is facing, how the business is evolving, so that when we are targeting our regulations or our policy, we focus on the segments of the market or the activity that's causing those consumers harm."