What to do when your retirement funds lag your retirement costs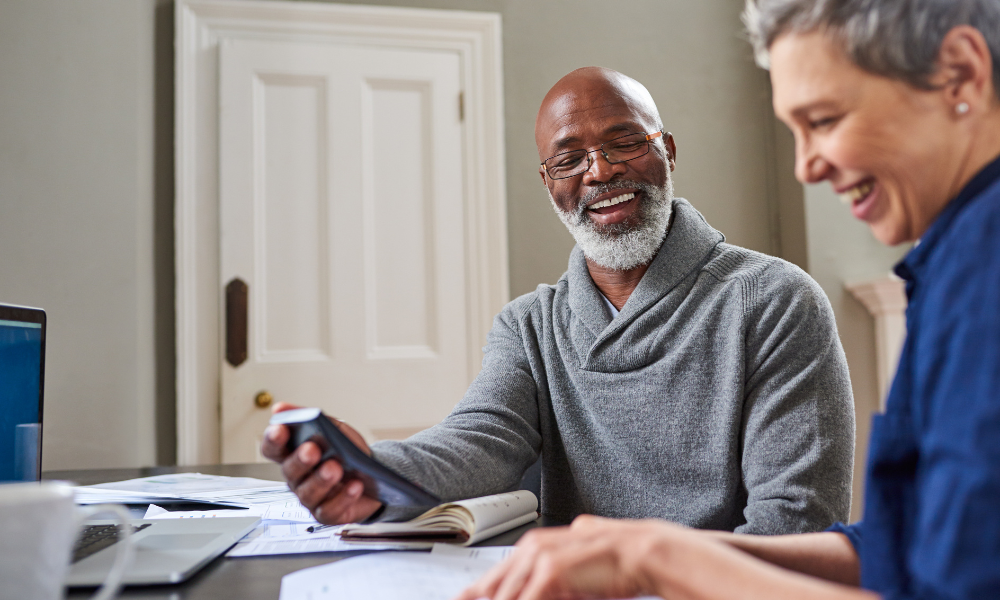 This article was produced in partnership with HomeEquity Bank.
Identify how the CHIP Reverse Mortgage by HomeEquity Bank can help retired Canadians bridge the gap between their savings and their living costs.
Your client has reached retirement, but their cashflow may not be sufficient in the current economic landscape. With the cost of living on the rise and a longer life expectancy for retirees, many Canadians are financially ill-equipped for their retirement years.
Retired Canadians are feeling the pinch two-fold: they're facing increasing expenses and concerns that inflation is eroding retirement savings. With rising costs for everything from groceries to electricity bills, three-quarters of Canadians say they are stressed about money. Four in 10 Canadians do not have company pension plans to fall back on, and the latest figures show that the average amount saved in registered plans for those aged 55-64 is about $100,000. That amount may not last in today's economic climate.
Create an at-home solution
So how can Canadian retirees increase their monthly cashflow – and make a bit of extra "gold" in their golden years? HomeEquity Bank's Income Advantage product is one possible solution, offering a tax-efficient way for Canadians aged 55 and better to unlock up to 55% of their home equity, tax-free, without having to make monthly mortgage payments to supplement their retirement income.
With CHIP Income Advantage, clients can stay in the home they love for as long as they wish – continuing to benefit from eventual home price appreciation – and can even release more equity in the future if they do not take the total amount or if their home's value rises. There are no restrictions on how they must spend the money they receive, and they can choose to receive a cash lump sum, a series of advances, or both.
HomeEquity Bank's senior vice president, mortgage broker channel, Rene Quercia, is excited about Income Advantage because the product "is perfect for older Canadians that need a little more cashflow to help live the retirement of their dreams. With inflation, limited pension incomes, and unexpected expenses, many retirees find themselves missing out on doing the things they enjoy.
"For instance, they might delay their vacation or travel plans or put off renovations to their home because finances are tight. But, with Income Advantage, they can tap into the equity in their home and augment their monthly income to get breathing room and be able to enjoy retirement."
A couple just like your clients
Martha and Stephen are 69-year-old retirees who live in a home valued at $1.3 million in Scarborough, Ontario. They are enjoying retirement, their community, and their home. However, they have concerns about maintaining their lifestyle throughout retirement. They are looking at how they can attain consistent, tax-efficient retirement cashflow to help cover their $7,000/month ($84,000/year) expenses.
After speaking with a HomeEquity Bank Business Development Manager, they were advised that with Income Advantage, they would be able to receive monthly, tax-free cashflow of $1,200/month for up to 27 years.
Final thoughts
When asked what he would like mortgage brokers to know about Income Advantage, Quercia said, "With Income Advantage, you can continue to help these homeowners into their golden years since many want to stay and age in their homes. As a mortgage broker, you now have a solution for all your older clients to help them remain financially healthy and live the retirement they have always dreamed of. What better feeling than to know you can make a real difference in helping your customers, regardless of age, and throughout their financial lives."
To find out how you can help your clients improve their cash flow in retirement while staying in the home they love, visit www.chipadvisor.ca/ or contact your HomeEquity Bank BDM.
Sponsor / Client bio: HomeEquity Bank is a mortgage lender based in Canada.