Learning more about options like a reverse mortgage key in breaking traditional mindset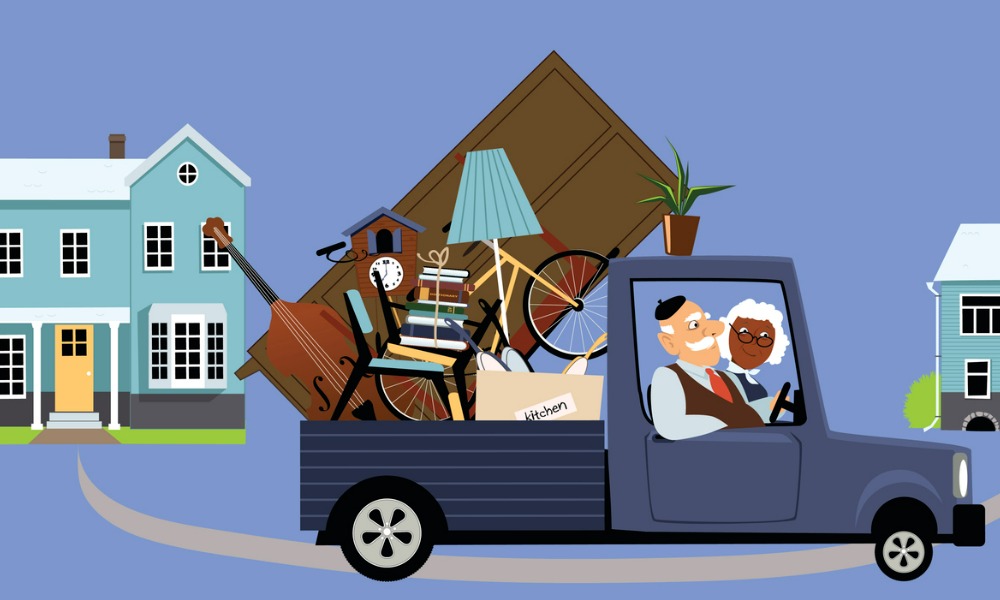 This article was produced in partnership with HomeEquity Bank.
The statistics speak for themselves: 93% of Canadians report they want to age in place for as long as possible and more than half of those 55+ are considering in-home care – but only 12% say they have enough room in their budget to afford it.
According to data from HomeEquity Bank's latest Ipsos-commissioned study, 79% of older Canadians say they can't bank on Registered Retirement Savings Plans (RRSPs), the Canada Pension Plan (CPP) and Old Age Security (OAS) for a comfortable retirement, and with a National Institute on Ageing (NIA) survey projecting long-term care costs will more than triple within 30 years, the situation is only becoming more challenging.
Downsizing dilemma
The traditional downsizing mindset is a pervasive one. As people retire and begin to age, it becomes harder to keep up with household upkeep and day-to-day expenses and downsizing seems like the perfect solution. But, according to a HomeEquity Bank survey, 50% of those who downsized had to move to a new city or town at a time in their life when their community, friends, family and routines are of the utmost importance, not to mention the emotional impact of selling what is often the home they raised their family in.
And on top of those lifestyle consequences, for homeowners planning on using the sale proceeds to help fund retirement, downsizing could end up costing more than they're able to pay. Between real estate and legal fees, land transfer tax, moving expenses, furnishing and upgrades and potential condo fees, downsizing can end up costing anywhere from $44,100 to $63,850 – not a financially insignificant decision, yet 41% of HomeEquity Bank's survey respondents admitted they don't know the true cost of the downsizing option.
The CHIP Reverse Mortgage
This is where a knowledgeable broker can make a difference. By providing education to your clients, you're giving them options and the power to create the Golden Years they've always dreamed of.
Almost half of Canadian homeowners do not plan to downsize, yet 31% reported they need the money from their home in order to live comfortably and 45% say accessing the equity in one's home without having to sell should be a key component of retirement planning. Compared to downsizing, a reverse mortgage falls somewhere between $2,395 and $3,195 for the cost of a home appraisal, legal fees and an administration fee.
If brokers encourage a long-term mindset over the traditional downsizing mindset, products such as HomeEquity Bank's CHIP Reverse Mortgage, Income Advantage, CHIP Open, and CHIP Max – designed specifically to address these challenges that your aging clients will face – can be leveraged as a proactive solution rather than a reactive lending option when the homeowner's living situation is no longer feasible.
For more information on helping your clients prioritize appreciation over downsizing while still increasing their cash flow – and keeping them in the home they love – reach out to a HomeEquity Bank BDM today.
HomeEquity Bank has been dedicated to providing Canadian homeowners 55+ with smart and simple solutions for enjoying the retirement they deserve - in the home they love, for over 35 years. It understands helping your clients is your top priority, and HomeEquity Bank is here to help make that happen with a range of products including CHIP Reverse Mortgage, CHIP Max, CHIP Open and Income Advantage.