Jump to winners | Jump to methodology
Home loan heroes
NZ Adviser recognises the Top Advisers of 2023: esteemed members of the broking elite whose expertise, customer-first approach and boundless energy have propelled them to the top of their profession.
This year's Top Advisers, ranked by the total value of residential loans settled from highest to lowest during the survey period, have excelled across a range of areas highlighted by industry expert Katrina Shanks, Financial Advice New Zealand CEO:
expert knowledge


strong customer service orientation


soft skills such as empathy and compassion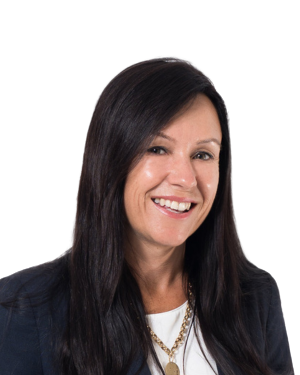 "We step up and make sure we help clients when they're worried because there are solutions"
Paulette Trotter
Loan Market Highland Park
"It's about having a brand people can trust," says Shanks. "The softer skills build those trusting relationships that grow their referral base, a big component in getting a pipeline to sales."
Peter Norris, managing director and mortgage adviser at Catalyst Financial and a 2022 Top Adviser winner, has this advice for aspiring advisers: "Find your lane and run hard. Don't try to be everything to everyone. Be an expert in your area and focus on the client."
All this guidance has been put into practice by 2023's cohort, which has delivered impressive results.
Team spirit helps no. 1 mortgage adviser
Loan Market Highland Park mortgage adviser Paulette Trotter, who ranked no. 1, has been striving to land at the top of NZA's Top Advisers list for several years.
"My team and I have been aiming for it, and we finally got there. Good things take time," says Trotter, adding that she shares this accolade with her team. "I could not achieve those results without my phenomenal team."
With more than 30 years of industry experience, Trotter's outstanding success has at its heart a simple formula:
client service is paramount


building a strong and capable team


simplifying and streamlining processes

Another component of her top-rated success is that she emphasises efficiency from the first point of contact with a client, made possible with the educated use of technology. Trotter touts Loan Market's CRM for its ease of use and the benefits a strong brand provides.
"Before I meet with the client, I already know what I can and can't do for them," she says.
For this best mortgage adviser, there is a focus on after-sales service. That means checking in with clients regularly throughout the year, starting on settlement day. Trotter's attention to detail and efforts to make the client experience as seamless as possible have led to a solid referral business.
By keeping current with shifting market trends, Trotter's deep understanding of the mortgage industry has allowed her to make suitable client recommendations.
"We step up and make sure we help clients when they're worried because there are solutions," says Trotter.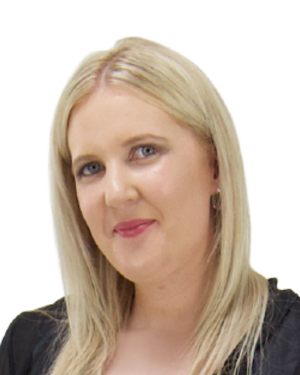 "The big thing is keeping the passion alive, and it seems easier when you're genuinely invested in the client"
Amanda (Mandy) Jordan
The Mortgage Supply Company Invercargill
Best mortgage adviser focuses on simple things
Amanda (Mandy) Jordan, who comes from a close-knit community, remarks that shopping for groceries is difficult without bumping into a client. She regularly chats with them, reflecting how she prioritises relationships and shows genuine interest in people.
Jordan, director and shareholder at The Mortgage Supply Company Invercargill, who ranked no. 13, acknowledges that it's crucial to recognise her team's strengths.
"We've all got our niche part of the process where we excel, and I don't think you could write the volume we're writing if we didn't recognise that," she says.
Like the other top mortgage advisers, Jordan possesses the communication skills to understand client needs, explain complex mortgage solutions clearly, and keep them informed at every stage of the journey.
The additional differentiators that set Jordan apart are:
nurturing a core group of like-minded people for support


building long-lasting relationships


keeping a passion for the industry stoked

"The big thing is keeping the passion alive, and it seems easier when you're genuinely invested in the client," Jordan says.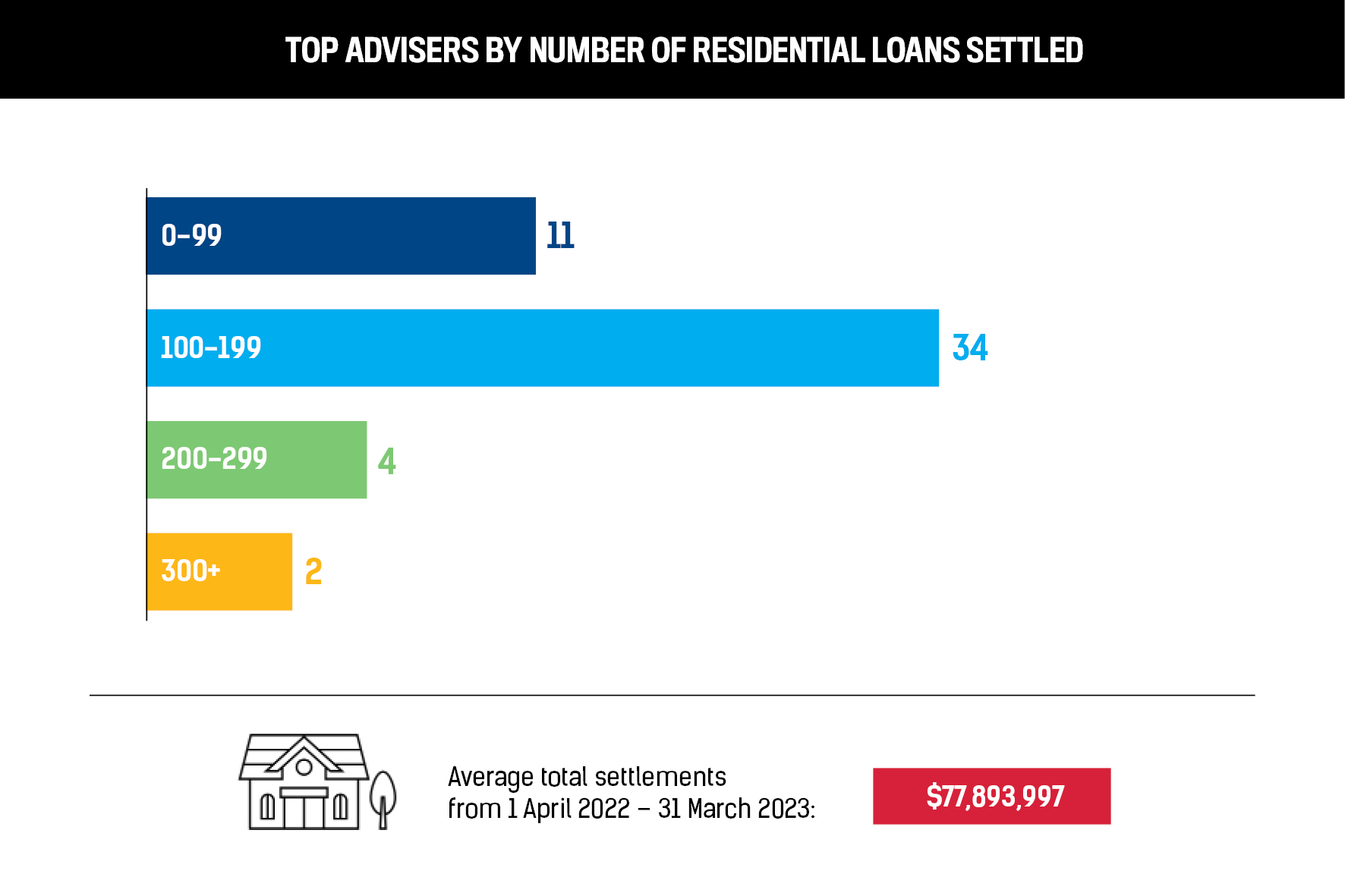 People first for top mortgage adviser
Working with a laser-like focus has enabled Adam Shepherd to make his mark. The best mortgage adviser at Lending Choice, who ranked no. 38 on this year's Top Advisers list, explains that the secret to his success is building lifelong relationships. He strives to be 1% better every day and has gained the trust of his clients and industry partners with his understanding of the intricacies of the mortgage industry.
"Taking the time to listen to the client fosters a better understanding of what they need," Shepherd says. "Only then can you create the best outcomes, and we continue to work tirelessly to achieve those goals that go beyond what the client's initial expectations were when they first came to see us."
People skills are Shepherd's forte, along with:
creating a sense of comfort for clients and alleviating their concerns


delivering options that go beyond client expectations


continuously improving effectiveness and efficiencies

"One thing that we work hard on is getting our processes right behind the scenes to ensure we can continue to deliver clear advice at different stages and also to set clear expectations up front," he says.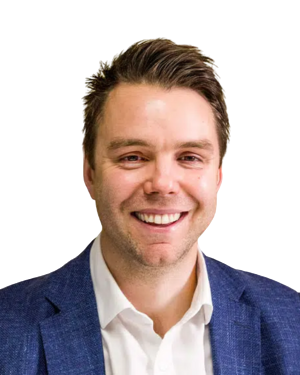 "Taking the time to listen to the client fosters a better understanding of what they need"
Adam Shepherd
Lending Choice
Top Adviser sets clear expectations
iConsult's director and chief adviser, Satyan Mehra, who ranked no. 30, notes that presenting realistic outcomes to his client base is crucial to prioritising time.
"Sometimes, you must learn to say no," he says. "The most important thing is setting those expectations and following the processes, because that sets us apart from other advisers."
Mehra distinguishes himself with his personalised attention to clients and mortgage industry partners, meeting them regularly in person to express a genuine interest in how they're doing and to stay relevant in the fast-moving financial landscape.
"When you take that time to go the extra mile and get to know them, that builds a connection because it shows that you are truly interested," says Mehra. "With partner relationships, you help them build their business because that referral system works well on both ends."
A chartered accountant by trade who understands complex commercial structures, Mehra excels by:
utilising technology to enhance the client experience


building relationships and rapport


providing additional value

"I'm upfront and honest with my clients; I'm here to do the right thing by them," says Mehra. "My goal is one face to face a day with someone, whether that's BDMs, lawyers, accountants, influencers or clients. The idea behind that is that you've always got something to learn from someone."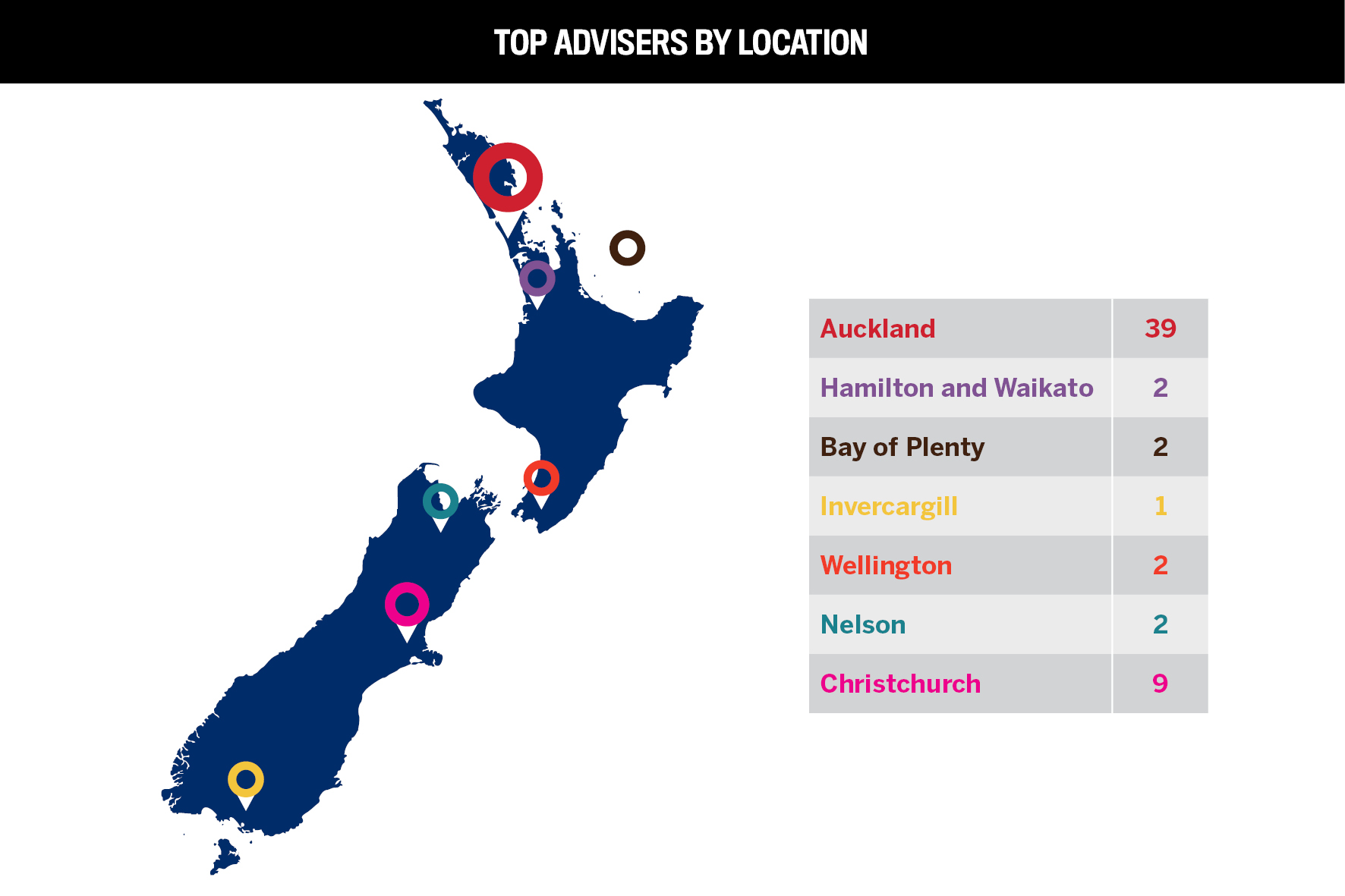 Unlocking dreams spurs on top mortgage adviser
Going above and beyond is standard practice for Brock Shute, who ranked no. 23. The Mortgage Advice Company's mortgage adviser adds value beyond what is typically required for clients buying their first home or restructuring their debt.
"Every customer is a priority, and every person deserves a high level of service," Shute says. "It's a matter of doing what you say you will do and ensuring customers are well looked after with exceptional service."
He's driven by a passion for getting people into their own homes and strives to achieve the best outcome by providing valuable advice. Client feedback and the surging number of referrals are testaments to the top-notch quality of service he offers.
With a solid reputation, Shute shines in the following areas:
exceptional client care and service


knowledgeable and informed


results-oriented

"It's crucial to stay up to date with the changing industry to be able to provide the right outcomes you need and to know the best options," says Shute. "You need to be across everything, from courses, webinars and seminars to updates from lenders."
3. Cameron Marcroft


Loan Market Central

4. Zhiyang Cheng


mortgagehq

5. Jordan Cameron


Total Mortgages

7. Nigel Ho


Agile Financial Services

8. Ryan Smuts


Kris Pedersen Mortgages

9. Thi Ngoc Hoa Do (Hannah Do)


Vega Mortgages

10. Kris Pedersen


Kris Pedersen Mortgages

11. Alex Wang


Alex Wang Consulting

12. Nick Berry


Loan Market Oceanside

14. Madhav Bhandari


Trail CRM

15. Philip John Caldwell


The Lime Group

17. Megin Wilton


Loan Market

18. Nick Kotze


Loan Market Howick

19. Logan Reardon


Loan Market

20. Brenda Murney


Vega Mortgages

21. Mikey Smith


Guardian Smith Mortgage and Financial Services

25. Rajat Khurana


Yellow Rooster Mortgages

26. Linda Eagleton


Loan Market

27. Dimuthu Liyanage


Taprobane Finance

29. Scott Jackson


Mike Pero Mortgages – Nelson & Tasman

32. Malcolm Knight


Advice Knight

33. Jen Taylor


Taylored Mortgages

34. Jessica Pronk


The Mortgage Supply Titirangi

35. Karen Tatterson


Loan Market

36. Grant Patten


Loan Market – Patten Financial Solutions

37. Jack Dray


mortgagehq

39. Glen McLeod


Edge Mortgages

40. Kaushal Patel


Onelife Financial Services

41. Dylan Ferreira


Vega Mortgages

42. Rodney King


Loan Market Agile

43. Bruce Patten


Loan Market

44. Johnny Ang


Mortgage Lab

45. Eugene Bartsaikin


Twine Financial Advisers

46. Angela Wanoa


NZ Mortgages

48. Edgar Mahon


The Lending Department

49. Ben Mune


Ascend Financial Services

50. Dallas Roberts


Loan Market Agile

51. Zebunisso Alimova


Mike Pero Mortgages Wellington

52. Sarah Bloxham


Lets Talk Mortgages & Insurance

53. Dave Williams


Loan Market Oceanside

54. Daniel (Jui Chun) Kuo


NZ Mortgages

55. Daniel Lipman


mortgagehq

56. Jason Longo


Buddy Mortgages
Best Mortgage Advisers in New Zealand | Top Advisers 2023 – Listing in order
To be eligible, entrants must have settled a minimum of $50m in total residential loans. After reviewing the nominations, the NZ Adviser team selected 57 top performers for the 2023 Top Advisers list. The list took into account only residential loans, and the advisers were ranked in order of the highest value of residential loans settled within the specified period.